Sophi Reunite Lovers
Expert In Numerology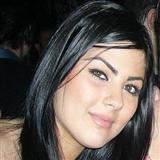 ---
$30.00/minute
$15.00/minute
3 Free Minutes + 50% Off Rest Of First Session With Sophi Reunite Lovers
Limited Time & New Clients Only! (Limited To $50)
About Me
I am a professional psychic and counsellor and have a background in relationship matters including Marriage, Divorce, Children and questions worrying you in general. I am a natural empath who has found great success and achievements in reaching solutions for people who have suffered from problems such as domestic abuse, mental or physical abuse, marital problems either on the verge of divorce or if you are simply looking to find answers as to which way to turn. I don't judge you, I give you a very unbiased view on what is the right way to resolve an issue. Every client is treated with utmost confidentiality.I am a very honest professional and with a vast majority of clientele, can assure you that no problem is too big and none is too small. I have over 17+ years experience in this field and have practiced extensively on the subject. My clients are based all over the world, The advice given simply makes the problems easier for u.
I've Been Helping People for Many Years And Never Failed. Are You Tired Of Getting Help And Seeing No Results? I Can Bring Back Your Lover/Spouse. I Help In All Matters Such As, Past, Present, Future, Love, Marriage, Bussiness & Health. Now Here is Your Chance To Let Me Help You. I'm Only A Single CLICK Away, And I PROMISE You, You'll Be Amazed On What I Have To Tell You. Im Fast and Honest. I Will Be Able To Open Your Eyes To The Truth Even If The Truth Hurts.I Have No Reason Just To Make You Feel Good. Want to know IF a past relationship is coming back in your life… And where it is going this time? Are you confused about the future of your relationship? Uncertain if this is the one for you? Or are you still walking through life looking for your soulmate?

Education
I have practices my abilities all my life. I was born with this gift and do take it very seriously.i was always told from a young age that i was meant to use this gift to help people i could never.I have helped people by tuning into there situations with my Psychic ability to see what they cannot see for themselves and their situation, I have used spirituality and religion to explain and answer the big question most of us have which is "WHY". I have a extremely high percentage rate predicting when occurrences will occur for them, predicting their love life what has come to pass and what it will be in the future. I have helped my clients with there daily life situations with my many years of experience working with people of all walks of life. I don't give false hope, I tell you what I see and feel around you with my spiritual psychic reading I can and will give you the understanding to your situation and lead you to a better outcome.
Qualifications
I use positive behavior inculcation therapy for Relationship Conflicts, self hypnotism for behavioral change, and cognitive meditation for situational analytical solutions of all sort of life problems, spiritual empowerment therapy for spiritual healing, induced psycho lingual mechanism for self accountability and personal grooming and development. As a life coach and therapist I believe in generating and amplifying clients own overcoming powers, channeling them through applying various techniques and directing them through spiritual enlightenment.

As said before, you can expect a straight forward and honest answer from me. I love to help and serve my clients on whatever they are going through. I am having ability to understand the situation and can easily guide you as well to get a clear vision at a range of situations in life. I am having spiritual and logical way to recognize and guide you. I provide my service, answers and reading with immense respect, sincerity and care. The result of any reading can be touching some time. But my objectives are only for the utmost good for you and your loved ones. The effort I put in is meant to help and lead you to the right direction. I would like to assure you that you will get the best possible that is an honest reading and advice based on your situation and facts of yours. My intellect readings in the area of love, relationship, romance and career. Very perceptive support on all matters of the heart and spirit. I can reveal your future, in both love & relationship as well as in professional front.
Latest 25 Of 9,483 Reviews
---
Anonymous
August 11, 2022
absolutely amazing feedback, I feel less stress about my situation
---
Anonymous
August 10, 2022
She was amazing! Clarified all my worries.
---
---
Anonymous
August 10, 2022
I love Sophi she is so amazing
---
She tells me to hold the faith and keep fighting for my connection. Don't give up! She gives so much insight. Sophi is amazing! xoxox
---
Very insightful..great reading
---
I love Sophi I've been taking to her for almost 3 years and she know what she is talking about.
---
---
Always very helpful and accurate.
---
david_2961122
August 3, 2022
Thank you for your update Sophi! She reached out to me and gave me an update on whats been going on and I had a reading with her last night and she gave me some more info. Things are coming around very soon. Fingers crossed for what's coming!
---
So wonderful! Thank you so much for the update
---
---
She is the best here in Kasamba, she explained everything in very detail ed manner,
---
Thanks for the update Sophi! Godbless you
---
may have been a short time, but the amount of details I've come to see from what sophi's said now and in the past always amazes me! she's definitely one to communicate with if you need help because she's always so kind and thoughtful! I'm always grateful for her help!
---
---
Such relief. Very genuine and I felt deeply that what she had to say was correct and true.
---
Sophi's so nice and gave me clarity on my questions and concerns I appreciate it a lot :)
---
---
---
Sophi is god sent ?? I am speechless for her reading. What all she was able to tell me was truly me.
---
david_2961122
July 20, 2022
As always, I was completely hopeless after what happened between me and my poi but Sophi was there to help me out and give the reassurance that I needed. Fingers crossed for what is coming ahead! Thank you so much again Sophi!
---
truly the best guide . love love her
---
david_2961122
July 19, 2022
I had a really great reading with Sophi again. I reached out to her again after feeling anxious and hopeless but she explained the situation in huge detail. I feel more at ease now and I'm looking forward to what holds for me in the near future. I'm definitely more hopeful after this. I will definitely reach out to her again if anything! Thanks again Sophi!
---
Always good talking to Sophie
---