LOVE READINGS BY SAJ
astrology
:: Expert In Numerology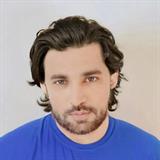 ---
3 Free Minutes + 50% Off Rest Of First Session With LOVE READINGS BY SAJ
Limited Time & New Clients Only! (Limited To $50)
About Me
I am a Natural Born Divinely Blessed Intuitive Reader - Blessed with Numerous Celestial Guides. My gift is to get deep into someone's subconscious to tell them what they are thinking, feeling and why they act the way they do. I work simply and clearly and rarely use tools. I work by connecting to my celestial guides. I am a TRANCE READER and use my celestial guides to show me in a film-like view of your life and the ones you love. It is presented to me in sounds, in words & pictures with great vivid colour and detail. As I receive the information I am in a mild trance. My typing may seem erratic while this is being done and my sentences unfinished, but I will be partly conscience during the reading so that I may type and remember what was being told. Once I have come out of it - I will be able to discuss the meanings of what was said and provide clarification as well as solutions as my guides will be close by.

Education
life experience of study Astrology, Numerology.Psychic Reading ....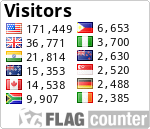 Qualifications
I have been doing readings for clients professionally for over 15 years. I consider myself a holistic reader...focusing on the Divine, the person and the Spirit. Along with my educational background, I am a Gifted Intuitive Reader use several varieties of Tarot so if you have a particular style in mind you like used to do your reading just ask am also very detailed using other tools of divination such as but not limited to: Astrology, Numerology, Dream Vision Interpretation, Past Life Regression or Future Life Progression, Remote Viewing and Energy Focusing.
Latest 25 Of 5,008 Reviews
---
Anonymous
October 13, 2019
Excellent
---
So I had a reading tonight with Sag and got a lot of information about a particular colleague/friend. Right now I have no idea if the predictions given to me will come to pass. However, I will keep an open mind and see if this person does act in the way I was told he will do over the next few weeks.
---
Anonymous
October 8, 2019
Thank you!
---
Anonymous
October 7, 2019
straight to the point. said a name that was in my life. and it was extremely relieving when we spoke about a friend that passed... thank you
---
Anonymous
October 7, 2019
The conversation was very interesting and so Saj was very understanding and caring and hopefully all the things he said will come true someday
---
Anonymous
October 6, 2019
He predicted my divorce. It got finalised.
---
Anonymous
October 4, 2019
????????????
---
Anonymous
October 4, 2019
inspiring.. and really comfortable to talk to
---
Anonymous
October 3, 2019
Saj has become a well trusted advisor who I go to for honest, clear, insightful advice. He remains consistent with his predictions and is able to give timelines which are helpful. He is such a gifted and caring individual that he checks in with me and has given me additional advice when he isn't being paid through messaging. I am happy to connect with him and highly recommend him for his services. ??
---
Thank you so much for the reading. Saj presented me with great news and I am over joy. He is one of the best readers here on Kasmaba and has so much patience. Always recommend his services.
---
---
Anonymous
September 28, 2019
My reading with SAJ was very accurate, on point, and encouraging. He spoke the truth and didn't sugar coat. He was able to give dates and could see my poi very clearly. SAJ was very kind and compassionate and even messaged me after my reading to give more details and encouragement. I will definitely use him as an advisor in the future!?
---
Anonymous
September 25, 2019
Genuine !
---
brendly
September 24, 2019
Hope the reading will come true!
---
Anonymous
September 23, 2019
Amazing was quick and told me things without even telling him
---
Anonymous
September 22, 2019
Just update him he's good
---
Great reading as always. Thanks for the patience. I do hope the work we are doing will show more results in the coming future. Highly recommend Saj on Kasamba. No sugar coating and always direct.
---
Anonymous
September 21, 2019
Always on point!
---
sugarcoateddd
September 19, 2019
positive reading, will see what happens, nice guy
---
Anonymous
September 19, 2019
Very patient, straight to the point, insightful
---
curtis
September 18, 2019
Nice
---
Anushree Srivastava
September 18, 2019
He's helpful
---
Anushree Srivastava
September 18, 2019
He's good
---
Anonymous
September 15, 2019
Always good to talk to him
---
Came to check in on the current situation. Glad to hear that things will improve in the coming days. I am staying hopeful and looking forward to see things go in the direction as planned. Thank you so much for your kindness and patience.
---