The Love Advisor
spiritrulist advisor
:: Expert In Numerology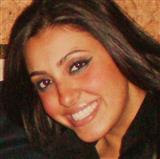 ---
3 Free Minutes + 50% Off Rest Of First Session With The Love Advisor
Limited Time & New Clients Only! (Limited To $50)
About Me

Hello my name is Leeanna,The Love Advisor BLESSINGS to you and
Wellcome to my profile.
The Love Advisor is here to help you.Reunites Lovers in 1 session!
I can help with all path of life,as my guides can guide and lead you back to the right path.As i pick up from your energy and vibrations.I will look in to you and your lovers heart.To give you the full details of there ,thoughs,feelings,and energy toruge you .As i give you a psychic Reading .It reveals the truth honest choices you need to make to change.
My goal is to help you answer those questions ,find understanding and reduce or eliminate your confusion.as you make your journey along your way.you will find your concerns specifically outlined as you receive a word of spiritrual honest advise given as pure and simple enlightenment that will help you to take positive action I believe that new doors open when old ones close.
I care for my clients and take the time to give them nourishing careing insight and honest advise on any given situation. The final choice and outcome allways remains by you making the decision.
Stop being confused in depression! Let me help you find your door to happiness.Give me the chance to prove, I can and will help where others have failed! You deserve to finally speak with an experienced expert ,spiritualist and love advisor!I will give you a advise that will help you approach the future with confidence and hope! Having trouble sleeping at night? Tossing, turning, wondering what's going to happen next in your life? Or perhaps you'have met that special someone, and would like to know more in detail who they really are,and were this love is going? Specializing in all areas of love,I can tell you if he/she is your soulmate. Maybe you've lost someone in your life, due to negativity in the relationship and self issues, and you want them back?Never failing in reuniting lovers that were seperated! I'm a Clairvoyant, that is able to reach into the spiritual mind, body, and soul to gather the information you seek and look for in your life.


Education
psychic advisor
Qualifications
I'm a spiritualist advisor for over 18 years now.And have the experience to help those in need.
Latest 25 Of 6,793 Reviews
---
Superb insights, connect and healing !
---
Superb insights and connect !
---
Anonymous
November 9, 2022
Such an amazing reading! Wow!
---
Anonymous
November 6, 2022
She is s wonderful
---
ID5481739
November 5, 2022
Wonderfully amazing! Xx
---
Anonymous
November 5, 2022
thanks
---
Great. Looking forward to speaking again.
---
Anonymous
November 4, 2022
Awesome reading
---
Anonymous
October 25, 2022
Amazing snd very detailed answer. Truly gifted. ??
---
Caterpillar
October 20, 2022
Very solid and astute healer and looks deep within the soul to diagnose problems and comes up with solutions. She is very well tuned and sharp
---
Anonymous
October 9, 2022
Connected quickly. Very detailed reading. Thank you.
---
in depth. very helpful. clear.
---
Caterpillar
September 29, 2022
I had a great healing session with Leeanna it was very blessed as she is gifted in this field
---
Anonymous
September 28, 2022
Very detailed and caring reading
---
Caterpillar
September 28, 2022
She was quite tremendous and sees the future with complete clarity. One of the best healers and therapist and connects very with the spiritual energies. thanks Leeanna
---
Anonymous
September 20, 2022
So good! Will be back definitely!
---
Caterpillar
September 20, 2022
A very inspirational and insightful session with Leeanna and I have spoken to her at intervals. She truly adds lot of meaning and value to the reading. She is not just a psychic, she is a healer and can read spirits and energies really well. Will come back to her for a healing session again, Strongly recommend her.
---
Anonymous
August 24, 2022
Excellent
---
Caterpillar
August 21, 2022
Lovely catching up with Leeanna. She is very clued in and blessed
---
Thank you so much! Ran out of funds but so kind :)
---
she provided a lot of postive information, and i hope she's correct.
---
---
She continues to be so seeet. I can't wait for the outcome to happen with what she's sees with my love ??
---
---
---