Honest Psychic Ozark Seer
Tarot certifications online
:: Expert In Tarot Reading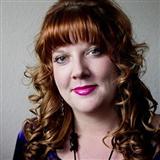 ---
3 Free Minutes + 50% Off Rest Of First Session With Honest Psychic Ozark Seer
Limited Time & New Clients Only! (Limited To $50)
About Me
I offer honest, affordable tarot insight into your questions! I can use tarot for love, career, home, business, pet, and many more matters. You aren't just a number to me. I will do my best to provide a good service, and support to you. I will help you, guide you, and support you to the very best of my ability. I will always be honest with you and tell you what I see openly. I will not judge you. Get to know me, you wont be disappointed. I will help you to develop the ability to shape the mold of your future in a more positive direction. Together we will build a healthier future! I seek to guide you past your confusion, to offer you a more clear, factual understanding of your situation. I offer spiritual, religious insight and general enlightenment. Receive real tarot answers on any of the following; love, insight and direction, financial insight, career direction, and progress, family services, marriage services, career, home, and more. I offer both insight on people, and pets. I offer tarot readings and ministry service I am a licensed minister. I have taught 16 years the Freemason tarot course for those interested in becoming a professional tarot reader. I worked with the TCBA certifying tarot readers under the ATA and am Kasamba tested, and approved as well. I am straightforward, I get to the point quick. I have documentation of every claim I make. I type very quickly so please have your questions ready. I will tell it as it is good, or bad. Please be prepared for honesty Why pay more for less? Get the answers you need, honestly, affordably, without judgement.

Education
I am a Certified Professional Tarot Reader Platinum with the TCO. I have been in the Tarot industry 22 years now working professionally and offering my gifts of service to the community both locally and internationally. Kasamba tested. I love Tarot I have taught Tarot 15 years. I am also certified by the TCBA I am a Licensed Minister~ I am a gifted, and caring psychic. I contribute to a television show advertising my psychic services. I have tested and certified many professional psychics. I have teamed up with TCO. Professional TV and Radio Psychic.
Qualifications


I have been on Tv for many years offering my services, as well as radio. I am a certified tarot reader. I look forward to helping guide you along your journey. I am honored your here~

Come experience a reading like you have never had before! I am a honest tarot reader. I will tell it as it is good, or bad. Please be prepared for honesty. Everything I tell you, and all else on these pages, is not to give advice or make decisions for you, but only to enlighten your journey to help you on your future paths. Please understand that the responsibility of making life decisions and choosing ones path rests entirely on you. I'm not a medium, nor do I connect to angels or those crossed over. I provide honest answers. Good or bad, you wont get any fluff from me. Im here to help you on your journey and to show you the outcomes of the choices your making. I want to help you, support you and encourage you. Your not alone on this journey. I strive to provide 5 star service, for you to have a deeper understanding and clearer path from our reading. Please understand the choices you make after our reading can influence the timing of things or the path ahead of you completely. Change the way you think and the things you think of will also change if you don't like what's meant to be, you can still change your reality and the outcome by changing the choices you are making and taking control. Ratings are appreciated, not expected but they are welcomed. Thank you for choosing my service, G-d bless you~

Latest 25 Of 14,375 Reviews
---
Thanks, appreciate your kindness x
---
---
---
IslandBoi81
June 24, 2019
insightful
---
---
Ozark was consistent, insightful and on point. I enjoyed her straightforward approach. Thank you for the guidance.
---
---
You are always my friend to go to :)) always fast & on point AND detailed. Always grateful:)) Thank u again <3 blessings!
---
---
To the point! I will call again thank you!
---
Psychic Ozark was direct and to the point. i really appreciated that. this is my first chat reading and i definitely recommend her to others.
---
To the point quickly, and I felt it was genuine.
---
Always direct ! Love it!! :)) lol xxo
---
Right on the money. Thank you!!
---
Thank you so much my friend . i enjoy every reading i have with you. U get straight to the point & u waste no time sharing details! :)) i am so grateful to share u my personal questions & to have u share me your insight . i will continue to be focused & positive :)) love u my friend . blessings :)) xxo
---
She is wonderful! Very straightforward and honest!! Thank you so much!!
---
Thank you for helping me understand things.
---
honest and straightforward
---
---
---
Thank u my dear friend. I'm always grateful for every reading. Xxo!
---
Thank you for your wonderful approach and honesty
---
Thankful peaceful feeling
---
Thank u so much my dear friend. Ur always spot on & i never doubt your reading. 100% . blessings <3
---
Good session. She is so good to talk too.
---