Axis of Mars
Robyn
:: Expert In Tarot Reading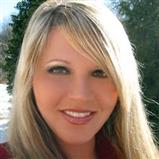 ---
$37.99/minute
$19.00/minute
3 Free Minutes + 50% Off Rest Of First Session With Axis of Mars
Limited Time & New Clients Only! (Limited To $50)
About Me

Top-rated Kasamba Psychic & Tarot reader since 2005. My style is direct & fast-paced. Our work together will produce results for your optimal success.
Tarot is a powerful tool to unlock the subconscious. Rider Waite deck is used upon request. My first memory of Tarot is pulling the Strength card at age 6. I have traveled a long road to uncover their deeper meaning. When I read for you, Spirit directs me to notice specific details meant exclusively for you. Higher spirit guidance to light the path forward!
Please note I do not rely upon the traditional meanings of Tarot cards. That can result in "flat" interpretation which lacks depth. I tune in to the specific meaning the cards has for you at this point in your life.
See your current situation clearly, clarify your needs, and act with confidence. Focus on relationships, business development, career opportunities, spiritual path, healthy living, decision-making, and actions to take right now.


Education


Disclaimer: For entertainment purposes only. The client is responsible for their own choices without exception. The reader is exempt from any liability for decisions made or actions taken by the client at any time. Psychic readings are not a substitute for professional legal, medical, or business advice. By clicking hire, the client acknowledges responsibility for fees incurred. By clicking hire, you acknowledge you have read, understand, and agree with the above disclaimer.


Qualifications

Top-rated Kasamba Psychic, 10,000+ reviews.

Professional & ethical guidance.


Tips for a powerful reading:
1. Please have specific questions in mind before you call. This is for your benefit.

2. I get a lot of useful information from pictures. Please upload in session.

3. I work quickly when I am tapped in to the divine flow, please consider this when you evaluate per minute cost of the reading.

4. I don't ask for background information.

5. If you are a first-time caller, please have enough funds for at least 5-10 minutes. Shorter calls are not productive for beginning sessions.

6. Please remember you and I are a team. While you may not like what I reveal, it's said with the highest intention. Knowing the truth opens the door to effective solutions!

7. I weigh my opinions on your situation very carefully even if delivered at a rapid pace.

8. I do not meditate during sessions and I do not waste time.

9. Sessions are 100% confidential.

10. Predictions are made based on your current, ever-changing situation. If I feel a timeframe I will provide it, but I am much more concerned with your having the tools to maintain a healthy life rather than the day a person will call you. I encourage you to develop deep inner strength and make healthy decisions for yourself every day.


Latest 25 Of 10,353 Reviews
---
Robyn's the BEST. I'm so grateful for all of her guidance, and kindness.
---
Always wonderful. Thank you so much
---
Anonymous
January 30, 2023
Honest and fast typer. I definitely will be back to update her on my situation
---
Anonymous
January 25, 2023
She is really wonderful. Types super fast and gives loads of insights and information. She has been accurate these months and i continue to trust her insights and predictions. Truly genuine, caring and very accurate. Highly recommended!
---
---
---
Anonymous
January 7, 2023
good
---
notanymore
January 6, 2023
Thank you thank you
---
Anonymous
January 3, 2023
Very Satisfying talking with her
---
Anonymous
January 2, 2023
She is the absolute best. Provides very detailed information, and so much clarity.
---
Anonymous
January 2, 2023
She is the absolute best. She can provide all the details you need! I ran out of funds but wish I could talk for so much longer.
---
Anonymous
January 2, 2023
Just amazing!!
---
Anonymous
December 29, 2022
love her
---
The BEST. Couldn't ask for more.
---
Always the BEST.. Thank you as usual for all of your keen insights and for guiding me clearly. Hugs
---
Outstanding..highly recommended..Thank u !!
---
Anonymous
December 14, 2022
Awesome
---
Anonymous
December 11, 2022
Very helpful
---
Iroquois1101
December 10, 2022
Thank you
---
Anonymous
December 8, 2022
Robyn is very helpful always and she is right to be point and sharp
---
Anonymous
December 3, 2022
I have had many readings with numerous advisors here and she has got to be one of the most authentic, genuine, and accurate ones. I loved her energy and was amazed at her psychic abilities. I will definitely be back. Thank you so much for your insights and guidance.
---
---
Sorry, I ran out of money. Thank you
---
---
Anonymous
November 17, 2022
Thank you for patience ??
---