SOUL inSIGHT
Expert In Tarot Reading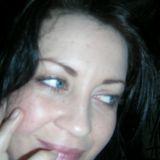 ---
3 Free Minutes + 50% Off Rest Of First Session With SOUL inSIGHT
Limited Time & New Clients Only! (Limited To $50)
About Me

I am a gifted and professional psychic tarot reader and have had the abilty to the cards for at least 25 years.
Whilst I have extensive knowledge of the Tarot I primarily use the cards as a tool to assist with my own intuitive ability and the process of tuning into the higher divine source, our guides and Angels. I offer you insight and guidance that is for your highest good and greatest joy.
Working with the Tarot highlights the choices you need to make on your path and the best direction to take, rather than focussing on an established outcome.

Education

* BA (Honours) Degree Art Therapy
* Bsc (Honours) Degree Occupational Therapy
*Post Graduate Specialism: Sensory Integration Therapy
*Usui Shiki Ryoho Reiki Master
*Karuna Reiki Master.

*CHIOS Vibrational Energy field practitioner
*Shamballa MultiDimensional Healing practitioner

* Member of the Spiritualists National Union in the UK.
*I also work with Crystal Healing, Mediumship, Dowsing, Angel Readings and Healing. Meditation, Past-Life Regression. Akashic Records. Pleiadian Lightwork. Remote Viewing. Sacred Geometry. Tarot readings

Qualifications

I have many years experience working with clients undertaking Energy- Work, Therapeutic and Spiritual Guidance.
I have for over two decades avidly studied metaphysical works, engaged in meditation, prayer and connecting with the Higher realms. I believe in no one individual religious doctrine, but KNOW that we are ALL ONE with the HIGHER SOURCE OF ' I AM.' And I place this SOURCE and and 'CHRIST' Consciousness at the centre of my readings. I also work with Angel Energy, Archangels and Ascended Masters.
I have worked for over 20 years therapeutically with clients who have experienced many forms of emotional distress. I am able to assit you in clearing deep seated issues and energetic blocks that can prevent you moving forward in life. I am also able to assit you to gain understanding with regard to previous incarnations through Past -Life readings
My approach is Professional, Totally Confidential and Loving.
Alongside working with Adults for many years I also have extensive experience working with the 'Children of the Light', Indigo, rainbow and crystal children. If you feel you have one of these children and need guidance, insight or information I am very happy to assit.
I look forward so much to talking to you...WITH LOVE and STARLIGHT
XOXOXOXOXOXOXOXOX
NAMASTE

Latest 25 Of 5,154 Reviews
---
---
---
Always incredible and always accurate after YEARS of working with her. I trust her implicitly.
---
WOW!!! Sarah is amazing and I don't say that lightly. Sarah's reading was DEAD ON. I can't even believe how accurate she was. She literally knew what was in my mind with VERY little info from me. Crazy amazing!!! I will be back for her guidance and intuition. Thank you Sarah!!! ??
---
---
Sarah is my go to gem for guidance and spot on readings! She is always thorough, insightful, honest and intuitive! Her readings make u leave empowered and clear! I can't recommend her enough!
---
Sarah is such a kind and loving guide. She always helps me to gain clarity and grow as a person.
---
---
A truly caring healer. Thank you ????
---
---
Always so supportive and helps me to gain clarity.
---
thanks very much but I do not understand
---
Thanks for much for your guidance. Such a tough path I am on. I know everything you've spoken is the truth and higher wisdom
---
Always so giving and a huge support!
---
Great connection and lots of detail. Very honest and compassionate. Really cares. Thank you
---
I absolutely loved my reading absolutely full of love and empowerment. Will be back for sure thank you
---
krishnaajairam
April 17, 2020
Very Powerful healer .I always go to her whenever i need guidance .She always brings back hope in my life and never lets me give up.Thank you Sarah XOXOXOXOX
---
Sarah is a true gem! Loaded with the sharpest intuition, amazing connection to energy and to soul, filled with very practical and life changing tools!
---
Thank you, Sarah. I'm always grateful for your time and guidance.
---
So insightful and amazing as usual.
---
Always very perceptive and supportive and caring. Thanks!!! :)
---
---
Excellent and reassuring as always!
---
She is wonderful. I would highly recommend her.
---
She is one of the best, for sure!
---