Spiritual Spirit Reuniter
Expert In Tarot Reading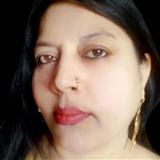 ---
$19.99/minute
$10.00/minute
3 Free Minutes + 50% Off Rest Of First Session With Spiritual Spirit Reuniter
Limited Time & New Clients Only! (Limited To $50)
About Me

I'm Helping peoples over the years I can help you to know whats Stored for you in Destiny and is there a future Ahead with his/her using my Spiritual energies and Connect your Spirits and let you know about your Situation. Help you with common life issues such as love and relationships, Career, failing Businesses, Soulmate connections, dating issues, marital life problems, cheating and affairs, break-ups, and divorce, parenting and family. I shall give you information that will help you understand the needs, emotions,Intentions,Thoughts and feelings of your current partner/the one you wish to be with,and I will tell you things that will guide you towards a better place…a place of peace of mind and comfort. I shall help you help yourself and the loved ones around you.

Education
Higher Social Sciences
Qualifications
I have done relationships reading and psychic readings professionally and for pleasure for many years alongside my career. I have experience doing readings and consultations in person. I've helped people get clarity in all love and relationship situations.i feel and believe i have gifted this life & given wonderful gifts by the Merciful God to help you all. My aim is to help and show you the correct path. Experienced in Psychic Reading,Tarot, Clairvoyance, Clairaudience, Reunite Lovers, Spiritual Meditation, Spiritual deliverance, Meditation therapy,astrology, Spell Casting.
Latest 25 Of 7,381 Reviews
---
Anonymous
February 4, 2023
Her read on situations have been true but I have yet to see any of her predictions happen. I probably need to just stop using this app entirely.
---
Anonymous
February 4, 2023
Time will tell..
---
SimpleMe
February 2, 2023
She is an amazing soul, my rock! cant wait to see my next chapter unfold as per your guidance/insights. tyvm
---
Anonymous
February 2, 2023
spiritual Spirit Reuniter is very warm and helpful. She has good insights and vision and will guide you toward the right path. Her readings are helpful and give you better insight about your situation. Good read.
---
Thanks SSR. I'm sad my predictions never happen, but I'm optimistic in your reading today and am very hopeful for a bright future. Thank you very much. I loved my reading today.
---
Anonymous
January 31, 2023
She was very sweet and honest and directed
---
Anonymous
January 30, 2023
She is absolutely amazing ! She's given me so much hope by how her readings have been so accurate . She is super sweet and brings me so much comfort ! I highly recommend!!
---
Anonymous
January 29, 2023
Picked up on poi
---
Mzveetee
January 27, 2023
Great connection
---
Anonymous
January 26, 2023
WOW! This was an amazing reading, I wish I could talk to her forever, everything was on point!!! Even the small details about the third party's friends, even their description was on point :o feeling good now <3
---
SimpleMe
January 25, 2023
Thank you sweetheart!
---
Anonymous
January 25, 2023
What an amazing advisor For once I get clear picture thank you so much You do give me direction :) Thanks again
---
Anonymous
January 24, 2023
she's my go to thee best n most accurate n kind calm woman
---
Anonymous
January 23, 2023
Another great reading to ensure I'm on the right path. Thank you
---
Anonymous
January 23, 2023
I'd like to start by saying she is the sweetest to talk too, I felt very comfortable throughout the whole conversation. She guided me as well as explained everything to me in great detail . I highly recommend!!!!
---
Anonymous
January 23, 2023
She' is now my favorite! Everything on pint and true. I couldn't agree more on everything she said. Thank you for clearing out my head. And for all the honesty. Everyone should try her reading!
---
Anonymous
January 23, 2023
Everything she said is true. It's like she can read everything that happened and our minds. I am amazed by her reading. It's very true!she's very quick on her reading and very honest too. It's not even a guess, because everything she said is exactly the way it is. I felt hope, but most importantly I feel more calm because she's able to explain what's happening. Which I totally agree. I love her! Thank you so much.
---
SimpleMe
January 20, 2023
beyond outstanding sweetheart! actually i just had one of her prediction coming through again which is the beginning of the next chapter! cant wait for the rest to unfold per her reading. she is the best!ty ty ty
---
Anonymous
January 19, 2023
thank ypu
---
Anonymous
January 18, 2023
always insightful and straight forward, highly recommend!
---
SimpleMe
January 15, 2023
her extreme positive vibes and deep insights / guidance are simply blessings. tyvm !
---
Anonymous
January 13, 2023
A very good reading. She was direct and honest and knew what was going on with my life. Great advises
---
Anonymous
January 12, 2023
Truly so helpful intuitive and accurate!
---
Anonymous
January 6, 2023
She provided a lot of information and was connected to the situation
---
Truly appreciate you and insights! highly recommended xo
---