Spiritual Shiwa
Expert In Tarot Reading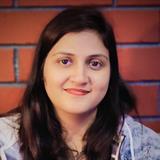 ---
3 Free Minutes + 50% Off Rest Of First Session With Spiritual Shiwa
Limited Time & New Clients Only! (Limited To $50)
About Me

Tarot work as tool to provide guidance, advice, encouraging one to think about and reflect on one's life, past, present and future. It is about learning and becoming more intuitive about all aspects of one's life and the relationships one have with others including work colleagues, business partners and loved ones etc. Tarot Card Reading can help to provide an guidance through your troubled emotions and clouded thoughts, by offering a reflection of your past, present and possible future and by showing a fresh perspective on your life.
The most distressing times for many are those when we are confused about how we feel or when we unsure of what decisions or choices we should make.. In such times receiving any kind of guidance can really be helpful. Once you have clarity, your mind will feel more relaxed and can you making decisions and choices with lot more ease. Consulting through the cards can help you to get in touch with your intuition.
Tarot can be helpful in determining the present state of your psyche and any messages your guides may wish to give, something one should definitely give sincere consideration understanding soon - it really could improve your life significantly. Tarot Reading can be performed to know your future, if there is any obstacle coming in the path that you can change them or If their is any confusion of what is right for you, tarot plays a role to make you confident.


Education
M.B.A.
Qualifications




Tarot is used in my family from as long as I remember. I always felt this as an card Game when I was young until my mother told me the true significance of the card and taught me the cards meanings and from that time onwards, I feel my life took a huge turn towards the Spirituality. I always find the cards the more prestigious took for myself in time of trouble or in life making decisions.
You will find huge influence of tarot cards in my reading. Because Tarot reading is very Intense process. In which the communication depends on the energies surrounded to that person. As it most powerful tool to capture those energies and help to reflect whatever energy you have at the moment and that energy builds up with your thoughts, emotions and actions and will tell you whatever you need to know at the moment.
Received Certification for Tarot Reading from IIVA.


Latest 25 Of 3,406 Reviews
---
---
Don't know didn't get accurate reading that's how I feel
---
---
The psychic was spot on with everything. She really got in touch with how I am as a person and guided me on what will happen in the near future. I will stay motivated and positive for what is to come.
---
---
I have come to Shiwa for advice numerous times and none of the advice ended up being accurate, I wait to do ratings until I see if things improve/change etc. So far nothing has been accurate that she told me.
---
---
---
No real updates, she is circling around every questions, she keeps saying the same thing over and over again. Complete waste of money.
---
---
---
---
---
Ran out of funds. But she was amazing and I highly recommend!!
---
---
I fell much better I really felt connection thank you for the advise
---
Lovely reading! Thank you!
---
Seems friendly, quick insightful
---
She is phenomenal and literally just clarified what I had been reading for myself energetically and thru tarot. She is very detailed and picked up on a lot of accurate things! Will come back :)
---
---
---
Most of it was incorrect, atleast in my past life but it did give me a lil' bit of selfesteem boost but i do not give u a plus for that cuz that only got rid of my hard earned money , which some of us dont have the money to spend it aimlesly. I actualy thought i'll get something out of this 50€ but i dont think i did...
---
Very reassuring in this reading. Let's see if it happens
---
---
thanks again Shiwa for clearing things up for me.
---