Intuitive Counselor
Expert In Tarot Reading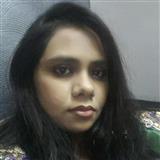 ---
$16.91/minute
$8.46/minute
3 Free Minutes + 50% Off Rest Of First Session With Intuitive Counselor
Limited Time & New Clients Only! (Limited To $50)
About Me
Love is divine!Love & Relationship Specialist, I can help empowers your spirit with strength which can hold you strong and firm to hold your soul mate i use tarot,psychic clairvoyance,astrology I have counselled clients on separations, break-ups, divorce, long distance love, family problems plus rivalries and conflicts in the workplace and i can also interpret your dreams, i can tell you what to do to make your pathway better..I am having abltiy to reach into the spiritual mind, body, and soul to gather the information you seeking. I have also help reunite lost loves, I do love spells of all kinds , I can lead you to a better and prosperous life, we all have free will and can change our Destiny at any time,I can grab the opportunities.Allow me help guide you past the confusion and to a place where you can live in love, peace and harmony I am open minded, with no judgement, There is no reason to be alone or to be frustrated.I am here to help by sharing only the truth with you.I do not give false hope, Your time and your money will not be wasted. let me astonish you with my amazing gift This is the most powerful mind that we have. It is the seat of all emotions. I use energy healing for those that want to bring their bodies back into its natural state of healing. This alignment is done by activating the 7 chakras witch allows the body to use its own natural energy to heal itself. This is another powerful spiritual journey where energy is directed to flow in the proper place throughout the physical body for rejuvenation and healing. During this process, people feel different sensations. Some feel tingling, others see colors and many go into a pleasant relaxed state of being. These God given gifts and modalities allow you to unlock the hidden potential and achieve greater levels of success in your life.

Education
Professional psychic and Tarot Card Reader
Qualifications
I use my God-given gifts of clairvoyance and clairvoyance, and Clairvoyant to connect and find the answers you seeking. I have experience in Psychic readings ,tarot, clairvoyance ,clairvoyance, astrology, reuniting lover's spiritual meditation, spiritual deliverance,meditation therapy,spell casting,! I know what steps you need to take to get things moving quickly and in your direction ,My client's are never left doubting their reading as I cover the past, present and future.I have extremely powerful and rare possessions' in my hands that allow me to see and heal the wounded soul. I continue to teach, learn, heal and be healedI am also a trained Emotional counselor and cleanser dealing with subjects ranging in all forms of distress and trauma. I am here to help you solve your problems with love using my psychic skills, and help adjust your energies to put your life on track,I have spent over 10 years reading for my family, friends and co-workers.
Latest 25 Of 15,901 Reviews
---
She is very hopeful about my situation lets pray it works as she says
---
---
Thanks sorry for less balance i have to leave the session
---
She was great just very Expensive I don't really care for texting it slow things down very hard to keep up / read put very kind
---
If you are looking for real, honest answers. She is the BEST one.
---
Great session again. She is always able to provide excellent advice.
---
---
itsez2nvme
April 21, 2021
Good reading
---
---
so sweet! Passionate & loving! So sincere
---
---
Good reading and gave good insight to my love life
---
---
Thank you for always guiding me. She is amazing.
---
---
Amazed each time I get to her. Hoper her visions come true.
---
---
---
---
---
fleur.de.lis
April 19, 2021
Very helpful and worth the money
---
Xenora is fantastic, very on point and insightful even with just the little information I shared. Will definitely see her again!
---
---
She is the BEST as always. Always has your best interest, gives the best guidance, predictions and all.
---
Wonderful reading, she really gets my situation. I look forward to seeing what happens next. I really, really appreciate her!
---