Intuitive Counselor
Expert In Tarot Reading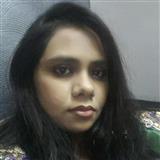 ---
$13.91/minute
$6.96/minute
3 Free Minutes + 50% Off Rest Of First Session With Intuitive Counselor
Limited Time & New Clients Only! (Limited To $50)
About Me
Love is divine!Love & Relationship Specialist, I can help empowers your spirit with strength which can hold you strong and firm to hold your soul mate i use tarot,psychic clairvoyance,astrology I have counselled clients on separations, break-ups, divorce, long distance love, family problems plus rivalries and conflicts in the workplace and i can also interpret your dreams, i can tell you what to do to make your pathway better..I am having abltiy to reach into the spiritual mind, body, and soul to gather the information you seeking. I have also help reunite lost loves, I do love spells of all kinds , I can lead you to a better and prosperous life, we all have free will and can change our Destiny at any time,I can grab the opportunities.Allow me help guide you past the confusion and to a place where you can live in love, peace and harmony I am open minded, with no judgement, There is no reason to be alone or to be frustrated.I am here to help by sharing only the truth with you.I do not give false hope, Your time and your money will not be wasted. let me astonish you with my amazing gift This is the most powerful mind that we have. It is the seat of all emotions. I use energy healing for those that want to bring their bodies back into its natural state of healing. This alignment is done by activating the 7 chakras witch allows the body to use its own natural energy to heal itself. This is another powerful spiritual journey where energy is directed to flow in the proper place throughout the physical body for rejuvenation and healing. During this process, people feel different sensations. Some feel tingling, others see colors and many go into a pleasant relaxed state of being. These God given gifts and modalities allow you to unlock the hidden potential and achieve greater levels of success in your life.

Education
Professional psychic and Tarot Card Reader
Qualifications
I use my God-given gifts of clairvoyance and clairvoyance, and Clairvoyant to connect and find the answers you seeking. I have experience in Psychic readings ,tarot, clairvoyance ,clairvoyance, astrology, reuniting lover's spiritual meditation, spiritual deliverance,meditation therapy,spell casting,! I know what steps you need to take to get things moving quickly and in your direction ,My client's are never left doubting their reading as I cover the past, present and future.I have extremely powerful and rare possessions' in my hands that allow me to see and heal the wounded soul. I continue to teach, learn, heal and be healedI am also a trained Emotional counselor and cleanser dealing with subjects ranging in all forms of distress and trauma. I am here to help you solve your problems with love using my psychic skills, and help adjust your energies to put your life on track,I have spent over 10 years reading for my family, friends and co-workers.
Latest 25 Of 14,908 Reviews
---
---
sounds great will give 5 stars if predictions happen
---
Quick, accurate and intuitive!
---
Great in depth, matched my feelings giving me security
---
---
I couldn't believe the things she knew right away about everyone in my life. She dropped a big surprise on me that I too had been blocking but i knew in my gut i was already thinking it. I got such a sense of peace talking to her.
---
---
I had an overwhelming, unexplainable sense of peace once our session was over. She had this way of unearthing an unexpected truth that my own intuition has been trying to tell you, but I was blocking
---
IC is super quick in connecting and provides lots of details. Thanks very much
---
Waiting for things to happen
---
---
one of the best advisor i ever came cross. she is accurate with every detail and helps you 100%.
---
---
---
---
---
---
---
---
You always make me feel better! And positive!!!! Thank u
---
She gives positive energy waiting for prediction to come true
---
Amazing job! Very detailed!
---
---
Ran out of funds thank you. Not too sure my situation was clearly picked up though I tried explaining it. I enjoyed the push to try and remain positive and the idea that of POI wanting those things it just didn't seem to fit what I know
---
Waiting for prediction to come true
---