Julianna Day
Expert In Tarot Reading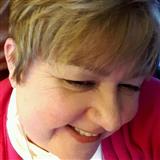 ---
3 Free Minutes + 50% Off Rest Of First Session With Julianna Day
Limited Time & New Clients Only! (Limited To $50)
About Me
The Tarot is complex in its message, simple in its imagery, requiring an open energy of the reader to interpret the message of the Tarot accurately.
Welcome!
It's a comfortable room with an over-sized chair. There's always a pot of coffee brewing or a cozy herbal tea of your choice.
It's a place to relax. A place to feel safe to express your hurts and fears and a place to feel confident that you will never be judged or scolded.
A place where hands are often held as we work toward insights that calm, offer clarity and, when possible, solutions.
Welcome to my chat room!
When you select me from the Tarot Reading section of Kasamba, I will read from the cards with the input of my guide, Betta to achieve the most in-depth reflection on and answer to your questions. We will peel back the layers of your situation to provide you with the very clearest picture possible so that you can make the very best, most informed choices going forward.
It's together that we find your answers. Betta and I are looking forward to our chat!


Education
Reiki Level III Master Certification
Qualifications
I have worked as a professional psychic for the past several decades, although an intuitive since birth. (Or at least as far back as I can remember!)
While experienced in the use of Tarot, when reading for my clients, I always bring to the reading my own gentle psychic insights and the wisdom of my Guide.



Latest 25 Of 14,426 Reviews
---
---
A million stars ?? TY Julianna for always pointing me in the right direction. Huge hugs from across the miles to where you are it. I can't thank you enough for your guidance and warm nudges in the right direction. Can you give Betta and huge TY from me as well? ??????
---
Dear Ju, thank you so much for your intuition to yield great insights always! I feel so supported and guided for the directions i want to journey on. Will update you soon! Xx
---
I liked her a lot. Honest and fast typer too
---
Thank you again sweet and amazing Julianna!
---
---
---
Wonderful, deep, honest, caring reading. So much encouraged in the path I will take
---
---
---
comedy girl
April 30, 2021
Thank you so much sweet and amazing Julianna!
---
---
No joke accurate AF. She is my go to and should be yours too!
---
She made me feel very at please with my fathers passing
---
comedy girl
April 29, 2021
Thank you very much for all your help!
---
Thank you so much, Ju. Your insights and guidance mean a lot to me. God bless you for your kindest soul!
---
Always amazing. Nails it everytime.
---
---
comedy girl
April 27, 2021
Thank you so very much sweet and amazing Julianna!
---
Very very fast and great insight!
---
---
Thank you so much, Ju! Ju always gives the clearest and accurate reading to help guides through for a positive and desired outcome! She is able to tune in with the person's thoughts snd see the path ahead very well. Ill be back, Ju!! Xx
---
---
I am so glad I came in to talk today. Thank you JD!
---
I am giving her a million stars and hugs from where I am to where she is at. Thank you so much for your gift and leading my journey that above many other new lessons I am learning patience, has been the hardest. Blessing to you always.
---