LightHelp
Expert In Occult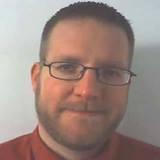 ---
3 Free Minutes + 50% Off Rest Of First Session With LightHelp
Limited Time & New Clients Only! (Limited To $50)
About Me

When you call me, you will receive warm and caring insight from a well respected, ethical Reader. I am particularly gifted in love and relationship insight and will always verify a connection before beginning a reading with you.
I am an empathic, intuitive Reader specializing in relationship readings. I can provide insight to help bring some clarity and focus to relationship-related issues.
We can explore all options to find the best path to a positive future. I am here to help, so please be ready to hear the truth. If you're not looking for honest answers please choose a different Reader.
If possible, I will do my best to do most of my connection with you before hire. I will not try to sell you expensive spells, curses or meditate while the clock is running. Occasionally, in certain situations, candle work and meditation can be helpful. I will teach you how to do them on your own, with things you have around the house, because they are much more powerful that way!
I do my best to be truthful and ethical and give you tools you can use to effect a positive outcome in your life, whatever that may be. Since I am very honest, it is important to know that asking the same questions in revised ways will not usually change the answer. Sugar-coating a situation might make you feel good in the short term, but will be disappointing down the road. So in the best interest of both of us, I will be direct, and tell it as I see it.


Education

I have a Bachelor's of Science degree in a business-related major and have many years of experience working with the public.

Qualifications

I have been a professional Reader for over two decades and have been working on this site for over ten years! Feel free to check out my ratings; I am fortunate to have many wonderful return clients who have been coming to me for readings for a number of years.


Latest 25 Of 6,022 Reviews
---
he's just so great, fast and direct and very on point with his assessment of the situation. you rock !!
---
Thank you for the constant support,honesty and guidance. Highly recommend
---
The man! Very down to earth!
---
as always, a million thanks for the insights and advice Pat!
---
Thanks for being blunt and too the point
---
---
Thank you for all the support and guidance through this unprecedented time we are living through. Your honesty and support means the world. Highly recommend
---
---
---
thank you for all the great insight and advice!
---
have read with him for years, always on point and my voice of calm and truth.
---
Thank you! For all your support, guidance and honesty it is greatly appreciated it
---
Thanks you for all your support and guidance, it has helped me a lot over the last couple of weeks and for always having my best interest at heart! Highly recommended
---
Such a great read every time. The voice of calm reason is exactly what is needed now. thank you !!!
---
Thank you for putting my mind at ease in these unprecedented times we are going through, all your support, honesty and guidance is appreciated. Highly recommend if you need guidance and support will always be honest with you
---
Thank you for putting my mind at easy, during this very difficult and unprecedented time we are all dealing with.
---
He is just the best !! truthful sensitive and fast :)
---
thanks for the great insights and advice as always Pat!! xoxo
---
Thank you for always being supportive and honest! Very intuitive Highly recommend
---
---
Thank you for all your support! All the advice you provided regarding my recent trip was on point. Thank you for always being honest! Highly recommend
---
truthful compassionate and fast. really wonderful. thank you.
---
itidwell
February 14, 2020
Great reading, saw exactly what I needed to hear.
---
Margaret
February 2, 2020
Fantastic insight and such a compassionate reader. Highly recommend.
---
Thank you for encouragement and support, most of all your honesty. Highly recommend
---