Immense love
Expert In Psychic Reading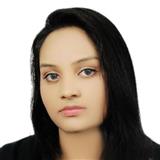 ---
$30.00/minute
$15.00/minute
3 Free Minutes + 50% Off Rest Of First Session With Immense love
Limited Time & New Clients Only! (Limited To $50)
About Me
I am a true compassionate psychic reader, born with the gift to unfold answers that others may have missed and empower your life. I am especially gifted in questions involving love and relationships.If you are seeking that special someone, are confused about your future, or wondering if you are on your right path - allow me to assist you in finding IN-DEPTH answers to these burning questions. With intuition, the use of my metaphysical gifts and the Tarot cards, we will find answers to your question,
Does he/she love you as much as you love them?Are they the real one?How can I draw more abundance into my life? When someone keeps their feelings inside, I am able to help you understand what they're truly feeling. I work with first names to pick up the energy and will share with you whatever I pickup,That they can walk free and clear with direction and motivation and comfort knowing that I have given them the tools for their own freedom and self-empowerment.Together we can make a plan that will bring happiness and joy to your life and manifest all the good you so richly deserve.

Education
natural born psychic
Qualifications
I realized my empathic gift as a young child when I could pick up on what other people were feeling. I have always wanted to see others happy and if they were not, I wanted to do all I could to help them,The sound channel is the most accurate channel so they tell me that my gifts are uncanny. Along with my innate psychic powers I use the Psychic abilities to take me into another dimension and reveal answers that will astound you,TIMING...If natural timing comes up in your reading or if I can sense a season I will let you know. I don't "fish" for timing because it isn't accurate. You decide where your life goes, and when. Every action you make affects the timing of your life, i.e the butterfly effect.I have been reading professionally for the past 16 years and look forward to helping you achieve your dreams.

Latest 25 Of 7,228 Reviews
---
She was so on point with her reading. She knew so much about my situation and gave me such great advice. I will definitely use her again in the future!!
---
so accurate and so amazing
---
Great reading, very re-assuring and stand firm on her predictions. waiting to see it come through
---
Beautiful! Accurate! Can't wait for all predictions to come true! Reading full of beautiful details!
---
She stands confident in her predictions. She is a great support and friend to lean on when I'm feeling low. Predictions in the past have happened and I'm patiently waiting for the future ones to unfold..she always is spot on with my feelings and concerns! I'm sorry I ran out of funds for this time..could you please finish by email? I will keep you updated for sure..thank you so much!
---
She is the best I trust her deeply
---
Thankyou for your encouraging information, i have strong faith in your predictions as you are accurate in my current situation and emotions. I have been predicted i will hear from someone at the end of june , hoping and waiting for predictions to happen. I will update here when predictions come to pass!!
---
Sorry as usual I ran out of funds!! Thank you for the great update. You have always been right and positive and I will be back to update you soon!! Love lots!!
---
Hopeful for predictions made me feel at ease xx
---
Amazing in how much she picks up
---
Always spot on, she is adamant and very confident her prediction will come through.
---
---
---
I am so sorry my funds ran out. it is always a pleasure and i truly appreciate all of your insights and support! i will continue to update you and come back in coming time.. and am hopeful with predictions.. godbless!!
---
As always kind , reassuring and all she predicted came to pass .I can only hope that what she says will eventuate - I am consoled and can face whatever comes ...Thankyou
---
The best! Positive, accurate, inspiring, insightful!
---
Wow..it's been a little bit since we were last on chat and she was spot on with my emotions..her predictions always happen. They have happened right away and they have also happened as time has passed..always accurate! I always feel more confident and more strong after speaking with her..she has been an amazing support and has gotten me through some very tough hurdles..I can not wait for the next predictions to unfold as she said..I always wish I had more funds just so I can talk more with her!!! I will update soon! Thank you again and many blessings ??
---
---
---
Sorry, as usual i ran out of funds, but Immense Love really sees it. She has been my go to and she asked me to be patient because she could see things getting better this month. And it is. Things are starting to unfold. I will update you again soon should there be developments! Thank you always!
---
Always picks up where we left off. Knows the situation of my POI. Looking forward to better days ahead.
---
She's the very best always.
---
Re-assuring and maintains her reading. Very uplifting and caring.
---
Waiting for her prediction. I trust her reading, she is always accurate. I take it very seriously.
---
She always reaches out for updates and she has such a positive energy :) i trust her and her prediction! Thank you for being my go to and someone i can depend on!
---