SOUL inSIGHT
Expert In Psychic Reading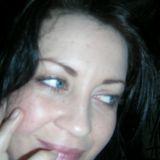 ---
3 Free Minutes + 50% Off Rest Of First Session With SOUL inSIGHT
Limited Time & New Clients Only! (Limited To $50)
About Me

Blessings and LOVE to you in abundance: My name is Sarah and I provide deep insight, accurate SOUL Level readings that come from the Heart, through connecting to your Master Guides and Higher Self.
You will gain immense understanding, clarity and answers on ANY questions that you have. All questions come from the yearning within us to KNOW what SERVES us, what is leading us to our HIGHEST path and most purposeful life.
"When you do things from your soul, you feel a river moving in you, a joy." Rumi
She is always always always AMAZING and spot on! T
Sarah is a truly gifted psychic and a spiritual mentor.She always lifts me up with her kindness and wisdom. K,
Remote energy healing session with Sarah always works wonders,M.
Wow! This was my second remote healing session with Sarah and it was extraordinary. Very powerful and peaceful. L
Sarah is the most amazing, compassionate, accurate and HEALING psychic on this site!!! Simply AMAZING!!! C
I CONNECT WITH YOUR SPIRITUAL GUIDING TEAM FOR ACCURATE INSIGHT
Email COURSE in PSYCHIC/INTUITIVE DEVELOPMENT with ongoing one to one support
COURSE 'Opening to the Akasha' Foundation course to reading the AKASHIC RECORDS...FULL HOW TO... over 5 modules, sacred prayer and symbol for opening the records,personal energy session for Clearing blocks to reading the Akashic records, Attunement to your Higher Self, Akashic Guides and portal to the records. Personal |Guide Channel, Ebook and FREE ongoing email support. Course Cost $200
PAST LIFE READINGS through the Akashic Records: I will view at least two past lives, give details accounts including dates and names, receive issues and blocks that you have brought with you to work through karmically. Having a reading of this nature is very healing and insightful. Fee $100
Remote energy work can assist in releasing past soul contracts, past life trauma, soul fragmentation or heal blocks you have to moving forward in relationship. $100
For Both an Akashic Reading AND Akashic Healing Session $175
HEALING ATTUNEMENTS
MEDIUMSHIP READINGS~~Connect with Loved ones who have passed over.
SPIRITUAL DEVELOPMENT, Ascension techniques.
REMOTE HEALING SESSIONS ~~$100 per hour... All healing work includes an initial thorough explanation of methods used, email support for the week
Energy work is NOT a replacement for medical intervention with a qualified Doctor but can be use alongside any treatment you are currently having.
SOME HEALING/ENERGY WORK TESTIMONIES:
Wow! This was my second remote healing session with Sarah and it was extraordinary. Very powerful and peaceful. She has been a constant support.. Always available to me by email and has been encouraging me in so many ways, it's just incredible. She is so insightful, sweet, and beyond that--has an innate ability to see beyond what you are dealing with and help you to get at the root of the situation. LJ
I had a healing session with Sarah. She is amazing. The whole process was exactly as she explained it to me. I felt a weight lifted within a few hours, and my body and mind All in all, she has been such a wonderful support for me with all that is going on in my life with work and relationship. You will love her!! LadyJane
I had my first healing session with Sarah and I noticed a big difference in how I felt immediately (a calm came over me and I felt at peace and secure) and I had some major shifts in an area of my life where I felt really stuck.

Education

* BA (Honours) Degree Art Therapy
* Bsc (Honours) Degree Occupational Therapy
*Post Graduate Specialism: Sensory Integration Therapy
*Usui Shiki Ryoho Reiki Master
*Karuna Reiki Master.

*CHIOS Vibrational Energy field practitioner
*Shamballa MultiDimensional Healing practitioner

* Member of the Spiritualists National Union in the UK.
*I also work with Crystal Healing, Mediumship, Dowsing, Angel Readings and Healing. Meditation, Past-Life Regression. Akashic Records. Pleiadian Lightwork. Remote Viewing. Sacred Geometry.

Qualifications

I have many years experience working with clients undertaking Energy- Work, Therapeutic and Spiritual Guidance.
I have for over two decades avidly studied metaphysical works, engaged in meditation, prayer and connecting with the Higher realms. I believe in no one individual religious doctrine, but KNOW that we are ALL ONE with the HIGHER SOURCE OF I AM. And I place this SOURCE and and 'CHRIST' Consciousness at the centre of my readings. I also work with Angel Energy, Archangels and Ascended Masters.
I have many years experience working therapeutically with many clients who have experienced many forms of abuse, loss, and suffering which resulted in Self-Doubt, Despair, uncertainty, difficulty with Trust, Depression, Self-harm, low-self worth and lack of confidence. I am able to assit you in clearing any of these issues if they affect your life now, your choices and the energy your draw towards you in this life. I am also able to assit you seeing what you may have brought from a previous Incarnation through Past -Life readings also. My approach is Professional, confidential and loving.
Alongside working with Adults for many years I also have extensive experience working with the 'Children of the Light' the Souls who are regarded as 'difficult' many differing diagnosis and Labels which include Autism, Behavioural and emotional difficulties, ADD, ADHD, Personality Difficulties and attachment disorders etc. I am here to help guide you if you feel you have one of these beloved souls and would like deeper guidance on how to support them. These Children are the NEW LIGHT......They are our gifts and the Highest New Vibrations coming forward to embrace the NEW EARTH...
I look forward so much to talking to you...WITH LOVE and STARLIGHT
XOXOXOXOXOXOXOXOX
NAMASTE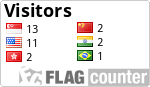 Latest 25 Of 4,996 Reviews
---
---
---
---
inspiring and uplifting reading
---
I believe my phone is glitching :( but ty so much :)
---
Sarah is a very sweet lady. I have been going to Sarah for guidance for the past 5 years because she connects with my situation with so much higher wisdom and deep love. She is very much aligned with LOVE and I will continue to go to her because of this. Keep shining beautiful soul, Sarah.
---
---
Thought the lady was great and was spot on with the description of the person in question. Thank you,
---
Very nice, and honest reading
---
She is the best!! Genuine and honest!!!
---
Gave me exactly the help I needed at my decision point, and as always very sweet, thank you so much!
---
my most favourite reader compassionate and great empathy
---
wanderlust26
June 9, 2019
She was spot on
---
Not only an amazing reader but an awesome guide.
---
really insightful and spot on
---
---
Very helpful and inspiring.
---
---
I need to process it first
---
Always always outstanding!
---
Always a wonderful support and guide!
---
The lighthouse in the sea of confusion. Thank you. xoxo
---
Such an amazing soul and guiding light!
---
An absolute gem as usual. A friend, always spot on. Thanks for the precious advice also.
---
woooow amazinggggg will be back once prediction come through but picked everything without me say anything.x
---