She Reads Minds
Mrs.
:: Expert In Psychic Reading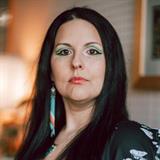 ---
$13.49/minute
$6.75/minute
3 Free Minutes + 50% Off Rest Of First Session With She Reads Minds
Limited Time & New Clients Only! (Limited To $50)
About Me
Welcome, I'm Violet!
I'm a down to earth intuitive life coach and I'm ready to help you understand your partner on a deeper level!
What you can expect during your reading:
- I will channel what your partner is thinking and feeling.
- I will provide you with my psychological assessment of their thoughts and feelings.
- I will provide you with a look at the potential future based on my assessment
- I will give you advice and things you can do to improve your situation
What you should ask during your session
- Ask me to channel the thoughts and feelings of someone close to you
- Ask me about what's going in your relationship and how you can improve it
- Ask me about how you can meet the love of your life
I can't help you if:
- You want a general reading, a quick fix, or if you're not ready to hear the truth and do the work.
If you're struggling with a relationship that's fizzling out, break up, divorce, separation, or you need to know what someone else is thinking about you, book a session!


Education
PhD in Metaphysical Science, PhD in Parapsychology, Reiki Grand Master,
Lightarian Reiki Master, Member of the World Metaphysical Association, #1 Bestselling Author
Qualifications
Requirements: For most sessions I need your first name, date of birth and current location (as in, where you live now, city, state) I will need the same information for any person you ask about (if you want general info a name and location will usually suffice) For businesses I need the name or type of business. For extraneous situations I may need additional information.
Ratings: I love it when my clients leave ratings! However, if you have a problem with our session, please talk to me before rating. I'd love to have the opportunity to clarify the reading.
Disclaimer: My services do not constitute legal, psychological, medical or other professional services as provided by said professionals. If you feel your problem is outside of my expertise, please contact your local professional.
Confidentiality: All sessions are private and confidential; your information will not be shared with third parties, students, family, friend or others.

Latest 25 Of 9,278 Reviews
---
She is very friendly and very specific. This was an amazing reading.
---
---
It's impossible but it is exact and perfect You want the truth She is right here Imagine someone who can read Their mind? You found her for a reason Now find the truth
---
The best at what she does!!!
---
---
Great read as always. I'll be back again
---
sorry run out fund will be back to do more spying lol bless ur soul xxxx
---
Great insight and detail. Thanks
---
Sorry but she did not connect with me or my POI. She said he never really considered me as an option to date whereas me and my POI did almost date and our chemistry was crazy-she only found friendship between us. She may read minds but she did not connect with me at all. Disappointed.
---
So so kind, detailed, and amazing as always!!
---
---
run out of funds thnx again my dear god bless u xoxo
---
Amazing, truly amazing as always!
---
Thank you soo much. She was really spot on
---
I am SPEECHLESS lol I dunno what to say!! U R AMAZING GIRL plz pray for me and I will deff come back sending u lots of unconditional love ??????????
---
Ran out of funds but thank you again as always!
---
---
---
My God.. this was the one of the most incredible experiences- everything that came out she couldn't have possibly known.. no way, it was so specific - details between my ex and I, it was exactly the way he spoke.. what happened... i was in tears reading it all.. I'm so blown away and so so greatful.. what a gift and thank you for your kindness and compassion... xxxxxx
---
---
---
---
---
Veryyyyyyy gooood and very emphatic. She sees a lot.
---
---