PsychicHermes
Expert In Psychic Reading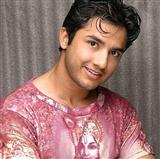 ---
3 Free Minutes + 50% Off Rest Of First Session With PsychicHermes
Limited Time & New Clients Only! (Limited To $50)
About Me

F.A.Q.
1) Do you use tarot cards, tea leaves or any other divination tools?
No I don't. I rely on pure intuition and my angels and spirit guides, which I believe is faster, purer and more unadulterated information.
2) How accurate are you?
As attested by over 10,000+ reviews (which are all available for reading to anyone who visits my page here), my error margin is really narrow and currently my star rating is at 4.90, which also bears testimony to my accuracy. However, free will does come into play and can, at times, drastically alter our destined courses.
3) What else do you do as a living?
I'm a devoted psychic and even today, I'm busy trying to polish my skills. I voraciously devour any and all books on Psychic wisdom & Eastern spirituality that I can find. Giving readings is not just my job – it's my purpose in life, my Divine calling!
4) Are you available for email readings?
I'm trying to focus more on Live chat as I've observed that I work faster and more accurately when doing Live chat. However I do occasional email readings too. Also, if you do a 15 minute live chat, you will also get a free basic follow-up email reading, valid for 2 weeks after the chat session. Also, as all my regular clients already know, I always do brief follow-up email readings for all my devoted clients.
5) Is your Comprehensive Spiritual Package still available?
Yes, it is! When I tried dropping that package, many of my regular clientele specifically asked me to retain it, as they felt that it is a great deal. As someone recently said, "I've never seen anything like it anywhere else on the Internet!"
6) What are your available timings?
I'm usually available here daily from 07:30 AM Eastern Time to 06:30 PM Eastern Time (EST) (UTC - 05:00). On busy days / special occasions, I'll available for even more time here. I do work on Sundays too.
7) How long have you been working here?
I've been working here for almost seven years now, give or take a few months. I have been associated with Kasamba since their early days, BEFORE they became Liveperson. Some of my beloved clients have been coming to me regularly for long relaxed chat sessions for about the same time too!
8) What's your philosophy on readings?
It's simple - just love your clients as if they are your family, think like they would think, place myself in their shoes and just love, love, love them!!
Talk at the usual discounted fee
OR
Pamper yourself with our new irreristible Complete Spiritual Package by talking for 30 mins or more at $5.99/min and receive the following:
1) A Comprehensive 30 min psychic reading You can ask me to look at one specific area in depth (e.g: love life, career, etc) or all areas of your life.
2)Personalized report on how to manifest your desires, which will contain specific affirmations, guided imagery or meditation aimed at the resolution of your specific concerns.
3)Free Chakra / Energy clearing session.
4)Free intensive Sanskrit mantra chanting done on your name by my teacher in India

Education
I invite you to a personal, intimate psychic chat session with me. I rely only on my intuition / clairsentience to read for you; I do not employ any sort of divination tool. I am also capable of tuning into the angelic realm and I occasionally channel them in my readings, especially when the client asks for spiritual guidance or solutions to their pressing problems. I've been working here successfully for over 3 years now and my ratings vouch for my accuracy as a reader.
Qualifications
If you are reading these words now, you've been attracted to my profile for a reason. Get in touch with the purer, older part of you that is the essence of you. Give yourself the gift of a comprehensive personal psychic reading now! Rejuvenate your tired soul by resting in this sacred space, where we meet and talk about your life and the deepest desires of your heart!
Disclaimer: For entertainment purposes only. The client receiving the psychic reading is responsible for all of their actions and choices. You have free will, within the confines of your destiny, to make the most of your situation. The client is responsible for their own choices without exception. The reader is exempt from any liability for decisions made or actions taken by the client at any time. By purchasing a reading or by clicking hire, you acknowledge that you have read, comprehend and agree with the above disclaimer.
Latest 25 Of 15,405 Reviews
---
---
---
---
absolutely amazing. thanks
---
---
It was good and very interactive session hope to get good news soon !
---
---
---
Great chat as Always. Thanks Hermes
---
---
---
---
Poor of typing Just one sentence.. taking time much ...
---
---
---
---
Good read. Hope his revelations come true. Thanks for the additional read on career
---
---
---
---
---
Very informative sessions. Remembering a lady we chatted about 2 years ago was very cool. Thanks for the insight.
---
---
---
Thank you! Your amazing everytime!
---