Wendelin Comen
Psychologist-LPA
:: Expert In Health & Medicine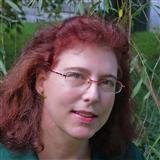 ---
3 Free Minutes + 50% Off Rest Of First Session With Wendelin Comen
Limited Time & New Clients Only! (Limited To $50)
About Me
You are my sincere focus and interest and look forward to making our important connection. Since grad school to become a Psychologist, many diverse personal and professional relationships have made me competent and compassionate.
Enhance your decision-making, control of emotions, social relations and security within relationships. As a solution based, CBT and DBT centric psychologist, focus is on the immediate-now.
Benefits and Therapist skills: Collaboration may include:
•••• Applying techniques and exercises to maximize depth and speed of insights/skills/confidence....
••••Immediate feedback
•••• Relating with deep
••••understanding to your emotions and concerns
••••Increasing happiness through mindfulness, appreciation, wisdom, energizing and understanding
•••• Discovery of new angles and perspective on issues
•••• Motivational interviewing and Dialectical Behavior techniques
••••Help you to actually feel less anxiety
•••• Readily realize you are not alone and have genuine help
•••• Feel purpose, confidence, peace and centered
•••• Find what matters and what brings happiness
••••Specific actions to improve and make relationship connections
•••• Navigate through a complex or serious problem or hardship
••••Learn how to self-validate and make 'lemonade out of lemons'
••••Set limits, protect your self-interests, shine with your 'principals'
-Disclaimer: Service is only educational or informational of nature. It is not therapy. Provider's Licensure does not meet the recommended profession's requirements for counseling or therapeutic and/or clinical assistance with this venue or independent practice or without proper documentation. It is not a substitute for therapy. It is especially not recommended for such substitute or reliance among the clinical population-eg. people with mental health diagnosis. If you may benefit/seek/need therapy or counseling it is recommended to find a professional provider that has licensure commensurate with your clinical needs within the framework that can be most optimal. Here service can only be considered of educational nature.
I am not expert in crisis counseling.

Education
MA., Ed and Graduated the advanced graduate degree program in School Psychology (Univ of MASS-I have a total of 3 years post graduate.masters level study.
Qualifications
5 yrs school psychologist (i covered ALL psych needs as the ONLY provider) Studied Zen Buddhism and mindfulness. Knowledge of relaxation techniques, anger management, cognitive, and other techniques conducive toward enriching mental health/happiness.
Latest 25 Of 287 Reviews
---
Finally, Brilliant attune help! Gave multiple epiphanies! Thanks from Dr R., MD
---
I had a psychic addiction- which I tried to kick- she gave me an option to go spiritually- that was a red flag - and she kept going on fluff words not getting to the point to waste minutes- I had to hang up when I knew I wasn't getting help
---
Wendelin Comey took time to listen to my thoughts and offer solid feedback. Great job! Thank you so much!
---
Good conversation and gave me lots to think about and suggested courses of action.
---
Insightful. Thank you so much!
---
Professional. Thoughtful. Thank you!
---
Kindly and very professional advice. Thank you so much!
---
So professional and insightful too. Amazing session. A must stop for terrific insights. Thank you so much!
---
Really great therapeutic call. Good advice and paid close attention.
---
A good call. Showed real interest in my situation.
---
Very professional insights and in-depth review of the matter at hand. Thank you so much for your time and talent. Job well done! Way to go! Give this excellent professional a call. I'm glad I did. Again, thanks!
---
Wendelin Comen did a fine job discussing with me in a highly professional manner all sides of a situation. Wendelin was very helpful and made several excellent points. Give her a call. You will be glad you did. Thank you so much!
---
open, honest conversation
---
---
---
Set guidance and goals for the next week. It is helping me move forward.
---
Great advice. Helped me set a positive direction for the week ahead. Helpful tips on mindfulness.
---
Excellent session. She listens and knows what questions to ask. A+
---
MovingForward
August 14, 2019
Excellent
---
---
Warm. Compassionate. Very insightful and friendly. Thank you so much!
---
ladycilia
February 24, 2019
thanks for the perspective and advice!
---
MovingForward
November 10, 2018
Very Good!
---
shesaidtome
September 30, 2018
So wonderful, smart and thoughtful!!
---
Anonymous
September 27, 2018
Helped slightly
---