Dr.Satapathy.MD
Expert In Health & Medicine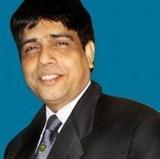 ---
3 Free Minutes + 50% Off Rest Of First Session With Dr.Satapathy.MD
Limited Time & New Clients Only! (Limited To $50)
About Me
MD qualified homeopathy doctor with 22 years of treatment experiences. I apply the most advanced and modern approach of homeopathic treatment in both critical and non critical diseases. You can ask any of your health queries regarding any health problems I can assure to provide you the best treatment what can be possible in homeopathy.
Who can get help from my treatment –
Chronic joints pain,Osteoarthritis, rheumatoid arthritis, polyarthritis, gout, Back pain or neck pain, Spondylitis, Disc prolapsed, Pain in shoulder joints, frozen shoulder, Chronic pain on both heels, Sciatica since long days, Pain on wrist joints, Carpal tunnel syndrome, Pain on elbow joints, Tennis elbow, Restless leg syndrome, Asthma in both children and adult, Chronic bronchitis in children and adult, COPD, Allergy related symptoms like bout of sneezing, Nasal polyp, Chronic tonsillitis, Sinusitis, Piles both bleeding and non bleeding types, Burning chest and throat, GERD (Gastro esophageal reflux disorder), C.difficile-associated diarrhea, Irritable bowel syndrome, Ulcerative colitis, Chronic loose motion, Aphthous ulcer in mouth, Eczema and dermatitis, Tinea capitis, Seborrhic dermatitis, Lichen planus, Acne, Chronic ear discharge, otitis media, Bells palsy, Premature ejaculation or early ejculation, erectile dysfunction, Premenstrual syndrome in case ladies, leucorrhoea or white vaginal discharge, Dysfunctional uterine bleeding (DUB), Depression, Anxiety, Insomnia, Those whose well being depends on ongoing intake of medications can be free from drug dependency by my treatment, Those who are despaired of taking various treatment for their ailments can be benefited by my body-mind-spirit based classical approach of homeopathic treatment, Those who want to be cured in its true term and to restore their health can take my expert advice.


Education
BHMS (Bachelor of Homeopathic Medicine and Surgery), MD(Hom), D.Hon

Qualifications
BHMS,MD(Hom),D.Hon 22 years of treatment experiences

Latest 11 Of 11 Reviews
---
---
Anonymous
October 16, 2016
That was a great and infomative session.
---
ronzilla86
April 10, 2015
excellent doctor. asked me a few questions and told me exactly what was going on and what steps i need to take to get better!! very happy!
---
Outstanding, trying the remedies now and will rate accordingly once I try them
---
Dr. Satapathy is compassionate and thorough in knowledge. I have struggled with health concerns after a homeopathy reaction and with little to no help. After chatting with Dr. Satapathy and receiving his treatment, which I am looking forward to beginning, I feel both peaceful and hopeful- something I have not felt in a long time. A great session!
---
TanyaCarmen
January 28, 2014
Such a nice Doctor, and my mother is feeling so much better with his homeopathic meds Thank God for him ....
---
Very experienced homeopath and asks key things in taking case history. Very compassionate and cleary explains the problem with required remedy. Hight recommended. Thanks a lot.
---
TanyaCarmen
January 16, 2014
I really have confidence in this doctor my problem is not solve yet but i am sure it will be better in few days
---
TanyaCarmen
January 15, 2014
This is great !! This doc is fast and knows his stuff... if what he prescribed works I will tell everyone that suffers from C Difficile bacteria!! And then I will tell the web...thank you !!!
---
very knowledgable. i look forward to putting his methods in place. I will follow up once i get results. he is very polite and knows how to treat various disorders.
---
Very helpful! Thank you...
---