Rafael Morales Toia
MA-MS, MHT-MHRS
:: Expert In Health & Medicine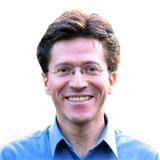 ---
3 Free Minutes + 50% Off Rest Of First Session With Rafael Morales Toia
Limited Time & New Clients Only! (Limited To $50)
About Me
We all need to be physically healthy in order to live, love, relate, grow, learn and ultimately to experience wholeness, fulfillment and peace in life. This physical health cannot happen without taking care of its mental, emotional and spiritual counterparts.
Ancestral and holistic approaches of health and medicine as the tools to promote it, did always beheld health as a integral state, product of our whole experience as human beings; namely: body-mind-spirit. To neglect or abuse one, will affect the others, and it will be and illusion to try to promote one disregarding any of the others.
Psychosomatic medicine and psychology show how our thoughts and emotions deeply affect and alter our metabolism, physiological systems, including the immune system; from energy level to the experience of pain, from sleep quality, sex life to the very quality of our mental processes like concentration, alertness, insight, memory, etc.
Mindfulness, relaxation, meditation, positive imagery and self-hypnosis are some of the tools that can help you to promote your integral health. Physical health will always be the result of how effective we are taking care of our physical, psychological and emotional needs.
If you are willing to explore, understand and to take better care of your integral and physical health considering your whole self as a human being, I 'd love to assist you on working on your psycho-emotional well-being in order to promote your physical and integral health.

Education
I have professional training/degree in psychology - BS-MS (1999); I have worked as a life coach and psychotherapist since 1996 in South America, as a mental health specialist in California, Arizona and Nevada since January 2002. My most recent degree is a MA in Integral-Transpersonal psychology from John F. Kennedy University. I have worked as a hypnotherapist in my private practice since 1996 and I was also trained and certified as a hypnotherapist in CA in 2003.
Qualifications
My professional experience was gained working at outpatient mental health clinics, non-profit agencies, inpatient clinics/hospitals, schools, institutes, through my private practice, as well as through workshops, coaching, parenting and self-development groups. I did extensive research in hypnotherapy since the beginning of the 90s. and gained personal and professional experience around multiple and very diverse cultural and social realities through my work experiences in USA, Peru, Bolivia, Brazil and Europe.
Latest 25 Of 2,252 Reviews
---
genebean83
August 18, 2019
great advice
---
---
niclauren
August 15, 2019
Great!
---
MovingForward
August 9, 2019
Spot On. Smart.
---
genebean83
August 7, 2019
Great advice
---
Great counsellor, always willing to listen and help highly recommended!
---
MovingForward
June 13, 2019
Thank you for top advice.
---
---
---
---
MovingForward
May 14, 2019
Great
---
MovingForward
May 3, 2019
Excellent
---
---
---
Fast, very insightful, helpful
---
I have called him on multiple challenging occasions. He is one of the most compassionate therapists I have talked with. Immensely kind and offers good advice. I am grateful for his help.
---
---
---
excellent and kind advice during a difficult time.
---
MovingForward
March 17, 2019
Thank you very much for your insight.
---
---
---
Excellent really helpful! Highly recommend!!
---
---
---