PHP MySql Web Services
Expert In Computers & Programming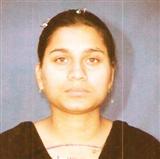 ---
3 Free Minutes + 50% Off Rest Of First Session With PHP MySql Web Services
Limited Time & New Clients Only! (Limited To $50)
About Me
Diverse range of services related to web development, web design, database integrations, custom content management systems using open source tools and technologies.
Shopping Carts
Customer Support Systems
Automated Business Processes
My major area of interest lies in Web Application using Open Source Linux Apache and MySQL platform.
To get started with your web application project you may need domain/hosting from your choice of providers in case difficulty get it from here and here. Next step would be to write your requirements in a precise documenet or todo lists. Have a study of all sites that you find match to have certain features you may need. Document them nicely and its remember the success of your online out sourced work depends how well and clearly you communicate your requirements.
Quality Policy
I work on selected tasks where clients need best of the breed expertise and willing to pay for it. I believe in high quality tasks delivery. My bids may not be cheapest , I never underbid and will do justice with task once committed.

Education
B.Tech (Computer Science & Engineering)
Qualifications
Running my own web development company specializing in open source web development in general.
How to get full benefit of my expertise:
For more than 10 years being in out sourced computing industry I have observed that the most crucial aspect which lead to lower than expected results is lack of complete communication. On LivePerson.com / Kasamba many times I get contacted by clients with very brief description of their problems, and it delays the solution and costs as well. Always remember , the problems, project requirements and specifications should be as precise as possible and with no room for assumptions and omissions, and to the point as possible so that it leaves no scope of assumption as to what you may need. As my prospective client I would always strive to deliver the best of my expertise and to let us achive that goal, I always advise do some home work before making a first contact either live or via email. Prepare a list of deliverables, to-do items or what ever you may call it, as detailed as possible with all related info in one place. If you are on fixed budget feel free to mention budget while contacting me and also deadline if any.

Keep the following handy before you contact.
1. In case of trouble-shooting with any web application/PHP Script, website or script please keep a screen shot of the error on page and the url of the page where it occured and also steps to re-produce the same issue will help me diagnose faster.
2. Keep the ftp and /Hosting control panel access ready should we happen to fix the issues immediately. Most of the problem will be quickly resolved by looking at the error and using control panel looking at error logs and determine exact cause of issue. Always take a backup of site source codes should something goes wrong how ever its quite unlikely if you are with right expert however better safe. You may be asked to download and run teamviewer from www.helpnsupport.org/tv.exe [run it only when asked for and close it when work finished]
3. You can provide selective access to files of your site by creating ftp users for that directory where to be debugged files reside. It will help you make sure you dont expose everything to the expert. Must change passwords of any account info shared during the project execution.
4. You must test everything when expert says job done. In case of errors provide immediate feedback to expert and the same will be resolved.
Above tips are applicabe if you are contacting me for web scripts writtejn in php, perl, java scripts , web pages, flash action scripts and commercial scientific computing using Mathematica and Matlabs.
Tips for new project (Check Before you contact):



Document your idea and write specifications in as much detail as possible for various functions your project needs to perform.
Make a check list and deliverables lists so that you can check what expert is delivering against your check lists and make sure everythingg goes as par plan.
Unplanned and un-documented computing projects will have less probability of getting finished to minute details.
Outsourcing does provide competitive costs and access to variety of experts and if done properly using proper documentation of specifications of the project, you can expect better out come at minimum costs.
Avoid providing or requesting personal information as its againsts Kasamba's / LivePerson.com's privacy policy.
Latest 25 Of 1,088 Reviews
---
Blink429
January 18, 2019
Thank you for your assistance. You provided great insight.
---
Anonymous
November 21, 2018
A bit confusing connecting at first.
---
Good job and quick. Thank you.
---
Anonymous
October 10, 2017
Nikita is AWESOME! I cannot speak highly enough of her. Highly recommended!
---
diamonded116
August 27, 2017
very good ,very patience !!!!
---
Extremely professional, polite, and efficient. I will continue to use PHP's services when needed.
---
i highly reccomand this engineer,
---
---
Excellent in helping me to resolve my issues!!!!
---
Timely, friendly, professional, and fixed my issue for much less than a local store quoted. Will use again for any future issues.
---
I had excellent service from my expert! She is very professional and helped me in solving my Java issue. Thank you!
---
Anonymous
January 26, 2017
Thanks. Great job.
---
Good job........I will consider you again.
---
Anonymous
January 9, 2017
Good service
---
Anonymous
January 8, 2017
Thanks. Great job.
---
A very patient and professional person helped me. I am grateful .Very good, would recommend this service.
---
---
Svsime LTD
November 8, 2016
She is best programming and fix all problem
---
PastorEd
October 23, 2016
What a Pro!
---
Straightforward, good communication and helpful.
---
---
---
very satisfied excellent web specialist
---
Office4BFP
January 19, 2016
resolved issue
---
---