Bismillah.
Expert In Computers & Programming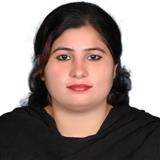 ---
3 Free Minutes + 50% Off Rest Of First Session With Bismillah.
Limited Time & New Clients Only! (Limited To $50)
About Me
I have good knowledge and intellect to assist my clients with their issues in various fields. I can guide that student to tackle all of their educational issues. I have a Strong knowledge, mainly in experience in JAVA, C#, C/C++, Web, VB.NET, CSS, JavaScript, HTML, and SQL Analyst/Design. As well as testing code for new programs, updating existing programs, Identifying and correcting coding errors, Rewriting programs for different operating systems, and also securing programs against cyber-security threats. I can assist the students as a teacher in all fields.

Education
MA English, MA History, Graduate in Arts (History, English Literature and Political Science, Humanity Course), and Diploma in Computer Science (Hardware, Software and Computer Programming).
Qualifications
I have 3 years of experience in computer Programming, like main experience in JAVA, C#, C/C++, Web, Bot, VB.NET, CSS, JavaScript, HTML, and SQL Analyst/Design. As well as testing code for new programs, updating existing programs, Identifying and correcting coding errors, Re-writing programs for different operating systems, and also securing programs against cyber-security threats. I am a hardworking individual who is reliable and have strong attention to your queries and the ability to guide you efficiently.
Latest 25 Of 1,403 Reviews
---
---
---
Anonymous
November 28, 2021
Good Expert
---
Taher Ali6
November 27, 2021
Great. i am happy with the result
---
Anonymous
November 25, 2021
Always on Time. Best Expert.
---
ThamerO
November 12, 2021
Expert, Professional, and delighted to your feedback Thanks a lot.
---
Anonymous
November 11, 2021
Best Expert. always on time
---
Anonymous
November 1, 2021
Best expert. On time always.
---
Anonymous
October 29, 2021
Best expert ever.
---
Anonymous
October 15, 2021
The best expert. I always choose again and again.
---
She kinda let me down twice. She knows what she's doing, but she does want she wants not as you expected or wanted it.
---
Rahman
September 12, 2021
I had an excellent session. She made a great effort trying to explain all details, it was a great session. Hope to have more sessions with you in future. I recommended.
---
Excellent and very worthy help and support…Thanks for your help and I will recommend my friends if they need help.
---
Sultan
September 10, 2021
An excellent expert who provides timely teachings and support right to the point with vast knowledge, very supportive and helpful. will defiantly request your support again.
---
signature123453
September 10, 2021
Bismillah you are the best. I worked with many tutors but Bismallh is the best and most organized she does exactly what you ask her and not what she wants and I always get full grades after I book with her. I highly recommend her thank you so...
---
She is the BEST here on this plateform... she is a very great communicator and always willing to take an extra mile.... Thank you so much and I will be back with more..
---
Anonymous
August 31, 2021
some part missing
---
Anonymous
August 25, 2021
I got really bad Mark Send late 10 h after the dropbox close Did not follow the structure
---
Anonymous
August 20, 2021
she is the bast
---
Anonymous
August 16, 2021
For sure will work with you forever
---
She is the BEST by far she is a very great communicator and always willing to take an extra mile . Thank you so much and I will be back with more
---
---
Bismillah you are the best. I worked with many tutors but Bismallh is the best and most organized she does exactly what you ask her and not what she wants and I always get full grades after I book with her. I highly recommend her thank you so
---
Thank you and for a quick service, I highly recommend it
---
DSQUARED911
June 21, 2021
Great tutor. Dependable and reliable. Excellent
---