Anthony H., Cer. LifeCoach
Expert In Time Management
---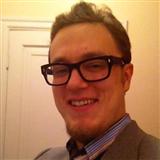 5 / 5
From
3 reviews
---
$0.99/minute
---
3 Free minutes + 50% Off Rest Of A Session With Anthony H., Cer. LifeCoach
Limited Time & New Clients Only!
About Me
Allow me to explain my philosophy when I work with you and what you can expect from a session with me!
First of all, when we start our conversation, I will do my best to listen and really understand the issue you are dealing with in your life. My goal is get to know you, your situation and fully understand what it is you're going through.
Too many people start with solutions and advice without giving the person a chance to fully explain what's going on in their life. I won't make that mistake. When you deal with me, you will always feel that you are heard, respected and fully understood. I've been told I'm a good listener and I hope to put this skill to use for you.
Secondly, I will not just listen (that's not enough) but I will empathize and emotionally connect with you. Dry listening and asking questions is not enough. I want you to feel like I truly care about you and your issue because I genuinely care for each one of my clients.
Lastly, I will do my best to provide honest, respectful, practical and helpful feedback so the chances of you resolving your issue can be improved. I'm not a magician; I can't make your issue disappear overnight. That's not how life works.
What I can do though is make sure you have someone who will always listen and understand and then provide practical advice and inspiration when you are ready. My goal is not to tell you what to do but through listening, questions, analysis and advice help you decide how to resolve the issue you're dealing with.
You are the captain of your soul, the master of your destiny. Only you can go where you're looking to go but it is my goal to assist you on your journey. If you fail at first, I will be there for you.
When you succeed (and you will), I will cheer you on to reach further goals.
Whether it's an issue in your relationship, work life or school, I can help you validate your feelings, improve your confidence and find a solution.
Attentive listener, fast typist, compassionate person, honest adviser.
Contact me today and let's make tomorrow your best day yet!
Education
BA from Boston University. Certified Life Coach and Advisor
Qualifications
Years of experience helping people resolve problems in dating, personal and professional lives. Certified life coach. Attentive listener. Fast typist. I can help you!
Latest 3 Of 3 Reviews
---
Feel SO much better. Thank you, thank you!
---
Anthony has the very, very rare ability to make you see the best in you. He actually discusses the matter with you, make you see all the angles. I'm fighting for my life to evolve in the better direction, and I, for one, am glad to have him on my team! :)
---
SO glad I tried this expert. Caring, great advice... recommended!
---