LeeLoo.s Esotericorner
Expert In Fortune Telling
---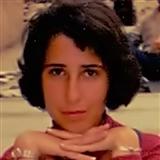 4.91 / 5
From
730 reviews
---
Send Message
$3.99/minute
$2.00/minute
---
3 Free Minutes + 50% Off Rest Of First Session With LeeLoo.s Esotericorner
Limited Time & New Clients Only! (Limited To $50)
Send Message
About Me
I am offering a wide range of original and classic astrology and card readings, psychic profiles and predictions.
I've been reading the future since teenage years, with cards, runes, coffee, tea, palm readings, dice, astrology, numerology, dream interpretation etc. a wide variety of divinatory instruments, with the help of my intuitive and clairvoyant gifts.
I have studied the Tarot cards professionally for 15 years and I have been a professional astrologer for the same period. I have graduated the Faculty of Psychology and the University of Fine Arts. I am a psychologist and an artist. During the last years, as a result of an increase of my psychic gifts, the accuracy of many predictions and the passion for card symbolism and archetypes, I have become a professional Tarot and Lenormand reader as well. I am versed in the esoteric arts.
My psychic gifts, knowledge and experience are at your service, with compassion, care and honesty.
DISCLAIMER: Due to the nature of esoteric readings, no refunds are accepted. Free minutes are for introduction/choice of method/questions/background only. The reading starts with the payment. Thank you for understanding.
Education
M.S. in Psychology, M.A. in Fine Arts
Qualifications
Psychic, Clairvoyant, Remote viewer, Psychologist, Dream interpreter, Relationship and Life Coach, Astrologer, Diviner, Card Reader (specialty: Tarot and Lenormand)
Extensive knowledge of divination arts and esoteric codes, myths, symbols, archetypes.
More than 15 years experience with using various tools for counseling people, spiritual and practical advice.
Seer, psychic, astrologer and advisor.
Latest 25 Of 730 Reviews
---
---
tpsutara
February 17, 2019
Quick to connect and picked up on things i didnt tell her previously
---
Anonymous
February 17, 2019
She's great!
---
Thanks for the clarity in the insights!
---
Anonymous
February 17, 2019
Always very kind and patient. One of my favorites
---
Anonymous
February 14, 2019
Thanks=)
---
anastasia
February 7, 2019
thanks
---
Anonymous
February 7, 2019
She was amazing. I am still skeptical but somewhat convinced! Along with my tarot card readings. I feel wonderful thank you!!
---
New consult. Very efficient to get me and my situation. No sugar coating. Just the facts that confirmed what I already intuited. Thanks!!!
---
Very helpful. Good pointers.
---
Lovely as always, and it's great to have someone with an understanding ear.
---
Anonymous
January 26, 2019
Always terrific! Sweet and understanding !
---
calming and understanding thank you
---
Anonymous
January 21, 2019
Great reading
---
Fast and efficient reader - straight talking no nonsense
---
Anonymous
December 28, 2018
Yes I would I had a very heart to heart with this advices & every thing I told her she confirmed straight away xxx
---
Anonymous
December 26, 2018
You are the most loving, caring, amazing person I have ever met. Thank you so much
---
Anonymous
December 22, 2018
Very bad reading I believe this advisor is reading based on her feelings then through asking he would guess again then again because she is very unsure of what's going on
---
tarot20
December 20, 2018
Very understanding ty
---
Thanks again!! Sorry I ran out of money :( I'll be in touch. xo
---
Anonymous
December 20, 2018
Very nice
---
Chatted the entire time with no service provided - just advice. I didn't need her opinion or advice. I wanted predictions. If she could not provide that she should have told me in the beginning. Took the entire time to give me her two cents & what she thought about my path - like a therapist. Ended with saying that I have 2 paths to choose... I already knew that! I'm looking at the two paths right now and don't know which way to go. Really useless reading.
---
Anonymous
December 16, 2018
Was very enlightening.Thanks for the guidance.I am sure it will help
---
Anonymous
December 14, 2018
always wonderful
---
liamliam
December 14, 2018
Brilliant session - thank you
---