SuNNNNi
Expert In Fortune Telling
---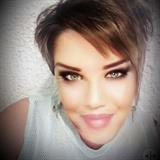 4.95 / 5
From
5,863 reviews
---
Send Message
$5.99/minute
$3.00/minute
---
3 Free Minutes + 50% Off Rest Of First Session With SuNNNNi
Limited Time & New Clients Only! (Limited To $50)
Send Message
About Me
3rd Generation Master Psychic
I can link into your energies and feel what you are feeling, guiding you away from emotional turmoil, turning it into hope and empowerment. I will inspire you with confidence and guide you to live the uniqueness of your being--- in truth, freedom and love.
If you have choices to make?? Let me help you decide which path to take.
I have an unusually strong psychic talent in the area of Precognition~
This means I have an uncanny ability to look into the future and anticipate what is going to happen.
By knowing some thing's are going to occur, you can even change the outcome of events for the better.
My other psychic strengths include retro cognition (the ability to know what has happened in the past), telepathy (the ability to sense people's true thoughts) and clairvoyance (the ability to see the unknown).
If you are ready for the TRUTH-- If you are ready to understand and see things for the way they REALLY are... then I am the psychic for you.
Specializing In:
Precognition is the ability to see the future. It is usually experienced in a variety of ways among the most common are through feelings, brief inner glimpses, dreams and the third eye (the minds eye).
Telepathy is the ability to read or pick up on the thoughts of another person.
Empathy is the ability to pick up on the feelings of others rather than their thoughts.
Clairvoyant is the supposed power to see objects or events that cannot be perceived by the senses. Acute intuitive insight or perceptiveness.
Psychic & Medium A medium has a different focus than that of a psychic. While the psychic focuses on the events and relationships of person for which a reading is being given, the medium focuses not only on the person, but on the spirit energies surrounding that person.
I take time to tune in and connect before beginning each sessions ~ I must have useful insight to share with each individual client.
Qualifications
I have been able to do readings and advising 35+ years . I come from a large family- with a variety of supernatural gifts. 3 Generations.
I am a 3rd Generation, Spirit Guided Empath, Medium, and Clairvoyant Master Psychic Advisor
Latest 25 Of 5,863 Reviews
---
Anonymous
February 23, 2019
really good. picked up on my situation
---
Thank you for your help and clarity of my situation.
---
tpsutara
February 17, 2019
Quick to connect! Thank you
---
Anonymous
February 15, 2019
Quick, friendly, and on point!
---
great reading, super insightful and definitely connected!
---
---
---
Anonymous
February 6, 2019
Thank you for your clarity
---
Anonymous
January 31, 2019
Thank u
---
Anonymous
January 23, 2019
Ty xo
---
Anonymous
January 21, 2019
Very honest
---
Always lovely to chat with!!! Thank you for the guidance!!
---
Erinmarie
January 8, 2019
Always good
---
She helped me feel better about a situation I was overly cautious about, I truly appreciate her advice!
---
Anonymous
January 4, 2019
she is nice, great, well connected.
---
Erinmarie
December 31, 2018
Sunnnni is the real deal, connected, and spi on in her sharing.
---
brlou9999
December 31, 2018
Thank you for the reading
---
Truly on the spot! Described people and situations EXACTLY! Will definitely be back sooner than soon :) WOW!
---
Anonymous
December 26, 2018
My second reading, and is correct on the current prediction (downhill period, predicted Oct) . Looking forward to the next :) thank you xoxo
---
Anonymous
December 24, 2018
We will see.
---
iliana40
December 22, 2018
Always awesome!
---
---
Anonymous
December 21, 2018
She's very kind.
---
Anonymous
December 16, 2018
Nice, great
---
colofox10
December 6, 2018
She was able to let me know what I should know about my career and what changes may come.
---