Andi
Mrs.
:: Expert In Fortune Telling
---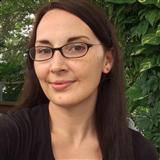 4.89 / 5
From
7,562 reviews
---
Chat Now
$3.99/minute
$2.00/minute
---
3 Free Minutes + 50% Off Rest Of First Session With Andi
Limited Time & New Clients Only! (Limited To $50)
Chat Now
About Me
My abilities have ALWAYS been with me! It's just something that's become so incredibly natural to me. So I think it just gives me the laid back approach to situations people tell me I have. I feel it gives me an advantage to be able to quickly connect to clients and get the reading off and going without wasting anyone's time or money.
I'm going to tell it like I see it.. I feel it is my responsibility to present you with the insight and information you need in order to have the clarity in the situation you're asking about, whether it be good or bad at the moment. Life will ALWAYS have its ups and downs, but how you navigate it will be dependent on ANY outcome!
*FAQ's*
So, what abilities do you have?
Clairvoyant - I "see" the past, present, and future.
Clairaudient - I "hear" information from my guides.
Clairsentient or Empathic - I "feel" energy; from people, situations, etc..
Claircognizant - I "know".. this just seems to happen out of nowhere.
Medium - I "talk" to spirit; human, animal, angelic, etc..
Lightworker - This one's a little hard to explain.. but I walk the path with a pure heart and clear intentions.
I'm also a Reiki Master and have taken, and taught, MANY metaphysical classes to expand in my knowledge such as; Tarot, Astrology, Numerology, Runes, Crystal Healing, Feng Shui, Herbalism, Dream Interpretation, Psychic Development, Spirituality Empowerment, Spells and Energy Working.
What can I expect from a reading?
Honesty, first and foremost! I let you know EVERYTHING I get! Names, dates.. any information I get from my guides, I'll pass on! Sometimes the details come through a little cryptic, but I will take my time to make sure we get to the information you're searching for. Sometimes something that might seem insignificant to me, might mean a world to you!! We walk the path together and will make sure the path taken is the one desired.
Do you still teach classes?
Yes, both online and off. And yes, they are available through LivePerson!! Make sure to click to allow contact from expert as I do have special discounts on classes (and readings!) from time to time!
Do you have a schedule available?
You are most likely going to find me available around 12 PM EST - 1 AM EST. I do however take the occasional break throughout the day! I also accept scheduled appointments in advance!
Last final thoughts...
Please rate my session so that others may see my abilities working through others!! Good OR Bad! Understand that as an intuitive psychic, I am only human... and humans do and WILL make mistakes! I also ask you come to me with an open mind as well, so that we can establish a quick connection... otherwise, there most likely are going to be blocks in the connection.
**Please note** You must be 18 years of age or older to enter my chat. I do not take the place of qualified medical professional. I am not responsible for the decisions or actions made. I only seek to empower my clients to reach their full potential.
Education
Reiki Master - trained with Diane Stein
Member of the American Tarot Association
Member of Tarosophy® Tarot Professionals
Circle of Grey Light Council Member/Founder (1991 - 1996) Ordained Minister (since 1997)
Pagan Awareness League (P.A.L.)/Pagans in Action, Council for Truth (P.A.C.T.) Midwest Coordinator (1996 - 1999) Training in numerous metaphysical and spiritual classes by prominent mentors and writer of LivePerson Birthday and Weekend Love Horoscopes.
Qualifications
I have worked in the public at numerous metaphysical shops and festivals all over the country and am available at various online and phone based agencies. I have been a Liveperson expert since 2002! I write on my blog and am also on many prominent web forums and social networking sites where I write about my views, experiences, and provide general help within the metaphysical and spiritual community!
Latest 25 Of 7,562 Reviews
---
---
Anonymous
February 23, 2019
I hope things get better like the advisor said. Reading was very good
---
sunmoon
February 22, 2019
Andi is good with details
---
Fast responses and you don't have to give her your date of birth and name. Quickly connects with you
---
Anonymous
February 20, 2019
Interesting reading looking forward to seeing what happens next
---
Anonymous
February 20, 2019
Great
---
---
---
Anonymous
February 19, 2019
1 of 3 predictions from last session has come to past, early. Eagerly awaiting the other 2. Thanks for helping me see through the fog.
---
Anonymous
February 18, 2019
Great always a true friend and support
---
Anonymous
February 18, 2019
Super!
---
Anonymous
February 17, 2019
Thanks
---
Anonymous
February 16, 2019
Great as usual!
---
---
Anonymous
February 15, 2019
like family awesome!
---
Provided just want I needed
---
Anonymous
February 13, 2019
Very helpful and informative and accurate :)
---
Anonymous
February 13, 2019
Great a friend without a doubt
---
Ladybyrd
February 13, 2019
Really supportive and sincere. Will be back. Thank you
---
Anonymous
February 12, 2019
great sooo much detail, like family caring kind and loving and insightful blessed
---
---
Always truthfull and very helpful
---
Anonymous
February 11, 2019
outstanding
---
Azpatriot
February 11, 2019
This Lady has talent!
---
Anonymous
February 10, 2019
??????
---