June's Readings
Expert In Fortune Telling
---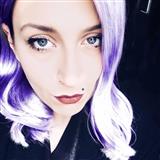 4.96 / 5
From
75 reviews
---
Send Message
$9.65/minute
$4.83/minute
---
3 Free Minutes + 50% Off Rest Of First Session With June's Readings
Limited Time & New Clients Only! (Limited To $50)
Send Message
About Me
A reading concerning our future should open a dialogue with ourselves, help us to relate to our desires, difficulties, our resources and the obstacles that block our present.
It is important to be ready to receive a vision of the future that can show possible results and paths, never forgetting that our powerful energy can always change the course of events.
If what I will tell you with the reading is what you want to achieve then follow the advice received to maintain the conditions and ensure that what is expected will come true.
If, on the other hand, the one required by the reading is not what you want then do everything to change the current conditions and try to reach a different outcome. This is the real way to face a prediction reading of the future, being fully aware of all aspects of reality but never feeling passive to events. You are more powerful than you think.
Many people come to ask me to do or remove spells. I'm sorry but I do not believe in spells. Above all, I do not think it is possible that the causes of our problems could be spells. I believe in the power of rituals and in nature, which is our first mother and with whom we should connect more often. And I believe in the power of our deep, who already has the answers we seek.
Education
My academic and professional experiences range from art to psychology and to the intense study of divination methods, with an anthropological approach.
Qualifications
I felt and discovered my natural gift when I was a young girl and I immediately realized I had a sensitivity that allows me to have full awareness of the past, the present and possible futures. I have always had a scientific approach that has helped me to develop my gift in a concrete and conscious way.
I worked as a reader for some important platforms during the last 6 years and at the same time I never stopped studying tarot. I'm working on the creation of a deck card soon to be published!
Latest 25 Of 75 Reviews
---
Anonymous
February 21, 2019
It's always a pleasure speaking with her. Super understanding and spot on with picking up on the situation.
---
Anonymous
February 21, 2019
very fast and accurate will see if the predictions come true
---
---
Anonymous
February 18, 2019
I loved it!
---
Good reading and looking forward to seeing what happens.
---
tpsutara
February 17, 2019
Thanks june always connects so quickly!
---
Anonymous
February 15, 2019
??
---
Anonymous
February 13, 2019
Love!
---
Anonymous
February 11, 2019
She's quick and spot on. It was great talking to her. Will definitely be coming back to her.
---
Very good, wish it was different but I appreciate her honesty
---
Anonymous
February 8, 2019
It was nice chatting with June , thanks for your insights .
---
Anonymous
February 7, 2019
Brought up some deep things and some encourage ment
---
Anonymous
February 7, 2019
She's great!
---
Anonymous
February 5, 2019
Amazing... feeling much better and optimistic
---
Anonymous
February 5, 2019
Fast
---
user1234
February 3, 2019
She is amazing! She could see smthg I didnt tell. And I think she is correct ab what I need to do. Thank u June!
---
Beth3481
January 30, 2019
Thank you so much. Ran out of funds but will contact again. Very curious to know more. So far spot on with what was said.
---
tpsutara
January 27, 2019
Very thorough and seems to understand my situation well... thanks June, will be back!
---
Anonymous
January 21, 2019
Love her!
---
She was to-the-point and I feel accurate about person in question. Thanks so much.
---
Anonymous
January 16, 2019
<3
---
Anonymous
January 11, 2019
amazing
---
Anonymous
January 9, 2019
Thank you so much June!
---
Sorry, funds disappear so quickly, hardly time to dig deep, but June gets to the point. It's so hard to wait for events to take place. Thankyou June for being more compassionate
---
Iroquois1101
January 3, 2019
Thank you very much! great reading!
---