Onikah Spiritual Guide
Expert In Fortune Telling
---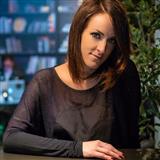 4.88 / 5
From
32 reviews
---
Chat Now
$4.99/minute
$2.50/minute
---
3 Free Minutes + 50% Off Rest Of First Session With Onikah Spiritual Guide
Limited Time & New Clients Only! (Limited To $50)
Chat Now
About Me
"Once upon a time ...in a perfect world"
#nofairytalesorry
If you are ready for the truth and not for a fairy tale happy ending , I'm a professional psychic fortune teller, I am able to tap into an unseen world. The world of thought, light, energy, and frequency, you want to know what's next in your life, what's news is coming, money, career, family, or love, how attract fortune, abundance, love you are in the right place.
My name's Onikah I'm third generations born with the extraordinary ability to read energies.
When you will chat with me ,I need you to stay focus on your question, or persons of interest, your peace of mind will help me to get tuned much deeper in the situation, I need name and dob as well.
Education
Master Degree In Psychology, Master Certification in Tarot Reading, Master Certification in Spiritual Coach, Certification in Meditation Guide
Qualifications
Over 15 years of experience in Divination ,Tarot Reading and Psychic Meditation.
Spiritual Coach certificate
Master Degree in Psychology
Meditation Guided Trainer
I have been studied for all of my life the divination world , the spiritual aspects and as well the psychological side , I'm fully acknowledged about my gift and I'm helping people all over the world since more then 15 years.
Latest 25 Of 32 Reviews
---
Anonymous
February 22, 2019
WONDERFUL!!
---
Anonymous
February 21, 2019
Quick, to the point and KIND : )
---
Anonymous
February 20, 2019
Wonderful and to the point
---
Anonymous
February 16, 2019
Very fast!!!
---
Anonymous
February 14, 2019
To the point
---
tarannbrown
February 11, 2019
Fast and to the point. She's the kind of advisor I look for when I need insight/help, I def will back to read with her again. Thank you!! ??
---
Anonymous
February 5, 2019
Was a pleasant reading. Worth the money and time , but very skeptical on her predictions. Prior predictions didn't come to light. Will see in May what happens. Thanks again !
---
funinpb1
January 31, 2019
Good reading
---
Anonymous
January 28, 2019
Always great
---
Anonymous
January 26, 2019
Compassionate and accurate. Thanks a lot
---
Anonymous
January 21, 2019
amazing reading
---
Anonymous
January 21, 2019
So quick to connect and seems really accurate
---
Priyanka
January 20, 2019
Thx for everything!!
---
Anonymous
January 17, 2019
Supportive, gonna have to wait and see though
---
Wow! Right off the bat she was very accurate and fast! Thank you sooo much <3
---
Anonymous
January 16, 2019
Ran out of funds
---
Unique Blessing
January 15, 2019
I will try her again in the near future and she was accurate on on point
---
Anonymous
January 15, 2019
Hi could you let me know when we will see each other thanks
---
Anonymous
January 14, 2019
Excellent! Thank you:)
---
Anonymous
January 12, 2019
Excellent
---
Anonymous
January 12, 2019
Sorry run out of funds but thanks for making feel good again ! Will come back for sure
---
Anonymous
January 12, 2019
thanks so much
---
---
Anonymous
January 10, 2019
:)
---
---