Totem Aion
Expert In Fortune Telling
---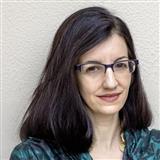 4.97 / 5
From
2,998 reviews
---
Send Message
$3.90/minute
$1.95/minute
---
3 Free Minutes + 50% Off Rest Of First Session With Totem Aion
Limited Time & New Clients Only! (Limited To $50)
Send Message
About Me
Tarot is a tool for guidance and inner reflection. Apart from their powerful predictive ability, the cards will also show you what is blocking you and what needs to be changed, before you can move ahead, towards a better or different future. After all, the purpose of divination is to provide practical ways that will help you move on from situations that doesn't serve you anymore, rather than passively accepting decisions imposed by others.
Before starting your reading, I will ask you to give me a minute in order to connect with the energy of the spread and to feel the message that the cards are trying to convey.
* I always ask for divine guidance before I start the reading.
* All I need from you is a clearly formulated question -No dobs or
names, but you are welcome to share whatever makes you feel comfortable.
* All readings are confidential and I respect the privacy of my clients.
* I do not address medical, financial and legal issues.
* I do not cast spells.
* I do not give exact dates. My time frames are always estimates.
¤ My main concern is to give you clarity and leave you empowered after a reading, whatever the cards may reveal. For that reason, I will say it as I see it in my cards - no lies, no sugar coating. Please come to me only if you are ready to hear the truth. ¤
Disclaimer: Any advice or message that you receive is not a substitute for professional advice or any other professional treatment that you would normally receive from a licensed professional such as a lawyer, doctor, psychiatrist, accountant or financial adviser. By contacting me, no guarantees, implied warranties, or assurances of any kind are given, and as such, will NOT be responsible for any interpretation made or used by the recipient of the information and/or advice discussed. Please note that you must be 18 years or older to call me.
Education
Intuitive tarot reader, specialized in Elemental Dignities.
Qualifications
Elemental Readings: I do not use reversed cards, as I believe that there are several cards in the deck which show negative or challenging issues, without the need of reversal. I specialize in a method called elemental dignities, as the elemental interactions of the cards, give much more detail and depth in a reading.
Elements shape the world around us and my deep faith in their creative and destructive power, led me to integrate them in my tarot readings. Each tarot suit and every Major Arcana card corresponds to an element (earth, air, fire, water) and the interactions between the elements are examined throughout the reading, giving more enriched and more detailed insights than the usual methods of interpretation.
For many years I've studied the physical and metaphysical realms. Cartomancy, Earth Magic, Dream Interpretation, I Ching, Shadow Cards, Physics, Astronomy, Occult, Eastern and Western Philosophies. I have a deep knowledge of symbolism.
Latest 25 Of 2,998 Reviews
---
Thank you so much always right on!!! xoxo
---
Kassie was definitely right about the last guy I was talking to .. at the time I still wanted to give him a try but I decided to let him go and moved on.. This time I ask about someone different and she definitely picked up on his personality.. Thank you kassie! You definitely want to give her a try!!
---
---
---
Not great news at all but it is what it is. Kassie is a very good reader!
---
Awesome as always! super gifted! wow!
---
---
Very insightful, genuine and honest as always :)
---
---
---
Amazing as always! My favorite reader
---
She's just wonderful. It's such a delight talking with her because I know I am getting the clearest truth from her, and this is so powerful! With this knowledge, I have the confidence and tools to make even more incredible things happen in my life.
---
This woman is a blessing.
---
---
---
Fast, very accurate and always pleasant. Thank you so much Kassie for always telling the truth, xox
---
Quick. Direct. What she said matched what is going on with POI and me. Thanks!
---
---
Sorry totem, lost connection.. Reading was great and will you speak to you soon Thank you
---
Very straight to the point and understanding
---
Wonderful, truthful, and quick to respond.
---
---
Outstanding and very fast!
---
---
---