SWEET SPIRIT OF LOVE
Expert In Psychic Reading
---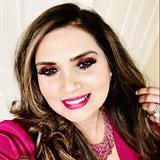 4.82 / 5
From
15,833 reviews
---
$7.99/minute
---
3 Free minutes + 50% Off Rest Of A Session With SWEET SPIRIT OF LOVE
Limited Time & New Clients Only!
About Me
I am a Psychic unlike any other that you have met. I will tell you things that I could not know on my own.
I use no tools but my guide is there with me to answer your questions.
He will open the doorway to Clarity. In this clarity, I will be able to empower you like you have never been empowered before. Each moment of your past, present, and future will be shown to me, and with this great insight I can bring you new possibilities with the choices you make. The best choices you make in life are based on the knowledge you will get TODAY.
I will work with you to obtain spiritual principles that hold true forever, that transcend the human constructs, and represent the pure light.
As I focus on that pure light of energy, I will be connected in an instant to my guide who will answer your question in an intelligent manner.
My readings are filled with light, love, and purity; they are done to heal and help you to transcend to a better path that where you're at, and then gently guide you toward your highest potential.
The healing takes place both in the session and beyond, as you re-align your consciousness and energies towards positive growth.
Education
Born into a family of gifted Pundits
Energy Healer
Life Counselor
I am a Clairvoyant Counselor who focuses on Eastern mysticism and spirituality to get answers from the spiritual realm.
Qualifications
I have been offering Psychic Readings for well over twenty years. My first reading was at the age of twelve where I told someone about a train that they had to avoid in order to prevent death. He did and that train derailed that very day. From that point on I have been building my abilities and sharpening them to razor point. They are that sharp.
As a trained counselor and devotee of Hinduism, in the past 20 years I have been working with my clients to help them in many areas of spirituality and enlightenment. I empower them to make the best choices for themselves
I am a seer, a spiritual healer, and an energy reader. I literally sense the energy that is around you and those you care about. My guide then shares information with me about you and them.
My readings are subtle but powerful. You will be left feeling healed, enlightened, and uplifted with new choices for your life.
Namaste,
Devi
Latest 15 Of 15,833 Reviews
---
Anonymous
December 14, 2018
Very sweet person,honest ans kind
---
Anonymous
December 12, 2018
Without hearing her voice I felt like she was really pinning the person I am and my feelings. I really what she says is accurate about things getting better. Thank you.
---
Anonymous
December 12, 2018
The best and thank you so much! You made me very happy and certain about my issues..
---
Anonymous
December 11, 2018
Good
---
Anonymous
December 11, 2018
Great!
---
Anonymous
December 11, 2018
Awesome !!
---
JaiMiStar
December 10, 2018
Devi is so caring and understanding. She makes very accurate predictions. I am looking forward to see how they play out. She also does amazing spiritual rituals with very quick results
---
Anonymous
December 10, 2018
Very good...
---
Anonymous
December 8, 2018
informative
---
Anonymous
December 6, 2018
??
---
Anonymous
December 4, 2018
Powerful. Calming. Compassionate.
---
Anonymous
December 4, 2018
good
---
Thank you for the help I will be back soon when i have more funds
---
Anonymous
December 3, 2018
made me feel better
---
---