Love Psychic Indi
Expert In Psychic Reading
---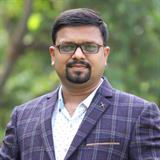 4.87 / 5
From
15,487 reviews
---
Chat Now
$3.99/minute
$2.00/minute
---
3 Free Minutes + 50% Off Rest Of First Session With Love Psychic Indi
Limited Time & New Clients Only! (Limited To $50)
Chat Now
About Me
Key skills:
4th generation gifted clairvoyance
Ranked in top 15 psychic reader
Ranked 1st in Vedic astrology reading
Successful 10+ years at this Kasamba Platform
15000+ clients reviews & feedback
Over 60,000 successful readings
Over 18 years experiences of professional readings
Communicate with Angels and Spirit guides
Direct/spot on Answers
Psychic reading & Healing
Reunited thousands of couple
Astrology, Tarot cards, Numerology & Horary reader
Past life Regression, Phobia & Dreams Interpretation
16 chart reading in Vedic astrology
Love Relationship, marriage issues
Career, Money, Business & Job Promotion
Pet psychic and pet health
Negative energy sensor and cleanser
Aura, Crystal, Colour & Chakra healing
Spiritual Guide - Mentor
NLP & Angelic Healing Practitioner
Education
I achieved degree master in business administration, gold medal in horary, Jyotish Shree in Astrology, Honor of Astrology, Jyotish Siromani,
Certified advance angelic healing practitioner diploma, Psychic reading intermediate level and Practitioner NLP. I am member of ''INTERNATIONAL ASSOCIATION OF THERAPIST''.
Qualifications
Hi, welcome at my page, myself Indi a gifted psychic since birth and can connect with your surrounding energy negative and positive, recognition lights & vibes with my sixth senses and powers of cosmic energy. I can communicate with spirits and angels. Your reading with me will be to the point, and contain answers of truth. I can sense your channelling energy , Aura, Halo, negative & positive energy balance and could be able to help in your situation in my reading/session. I do medium and can connect with deceased people. I can find blocks, obstacles in your life and resolve those. I do distance healing, energy transmission, prayers, light session and also do free gifted prayer on new moon and full moon.
Session /reading
I am fast typist in live chat session, use direct/ spot on answers. Let me offer solutions to your problems. I have assisted many people of all lifestyles to a better love relationship dating, affair, external love, office love affair, reunion, break up, soul mate readings, twin flames connection, marriage, kids, pregnancy issues etc.
I can guide in Job, new position, relocation, change employer, promotion, conflict, work station politics, colleague issue, money crisis, owes money, sudden gains, houses purchase.
I also do family & kids reading, pregnancy reading, pet reading, health and house energy. I can heal negative or bad energy influence, bitch influence, bad spirit energy.
PLEASE HAVE YOUR QUESTIONS READY, and do keep in mind, I may have to ask questions to get a clear and fast answer for you. Please leave feedback when you have completed your session with me.
Best feedback by Clients :-
This psychic is like no other on this planet. Simply the absolute best... He has helped me in so many situations. Professional, personal, with my family and pets, He's so gifted. Garnet 6nov2016
Another prediction came true. When I thot all was said and done, things turned for the better - we are on good terms now. Thanks Indi for keeping me sane and for always being so patient & honest! You tell me what I need to know, even if the truth hurts. That's why Im a returning client. I know I can trust your reading and advice! BIG LOVE xoxoxo - 23oct 2018 Candu XL
Outstanding!!! Indi was and is always very kind, honest and picked up on my situation/person with such amazing accuracy. I will definitely be in touch again. - Mnamos74 30 sept 2018
Honest, open, sincere, predictions came true... much appreciation for giving directions in the time of mind wondering! Thank you! -Tatiana 24 sept 2018
I
Latest 25 Of 15,487 Reviews
---
No predictions have come true
---
He is very quick into the point will not waste your money
---
He's consistent though he only reads your energy
---
Thank you for the clarity
---
Good connection. I felt that he was honest. I just hope his predictions come true. Also he is a fast typer and to the point.
---
Vague not acccurate sorry
---
---
---
Good reading it reduces my stress
---
Great understanding details and honesty telling no false no scam no making please
---
He's patient and doesn't sugarcoat. Good to run things by him
---
---
Always outstanding and very quick to connect no matter what the situation is
---
Indi is very precise, clearly channeled into the person I asked for. I highly recommend!
---
He told me many things that were on point.
---
---
---
---
Indi always comforts me whenever I have my concern no matter career wise or relationship wise. Good guidance and patience
---
---
Indy is such a nice guy he tells you what he sees and so far he has been on point I absolutely enjoy talking to him
---
---
Thank you for trying to help!!
---
---
---