Gavin Gowans
Expert In Stress & Anger Management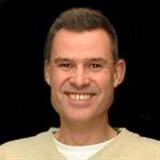 ---
3 Free Minutes + 50% Off Rest Of First Session With Gavin Gowans
Limited Time & New Clients Only! (Limited To $50)
About Me
As a Stress Reduction Facilitator and Life Coach, My intention is to help you reduce stress, actualise your true potential and create a better life.
Working with me is a partnership where we discover the way to cope with stress,anxiety, pain and illness. You can learn how to apply the insights you will gain to the obvious stresses of physical and emotional pain, as well as work, other people, time and money pressures. The circumstances of our life frequently can leave us feeling, fearful,insecure, and experiencing loss of control. The way we deal with this can often be through angry,aggressive behaviour or feeling anxious, worried and depressed.
Through individual Life Coaching and Mindfulness Based Stress Reduction program you will learn methods to face future stressful situations and have balance, control and participation in your life. During our time together, I can help you identify your unique
core strengths and values and become the person you were born to be. As partners together we create a vision of how you want to live.
I don't offer any quick fixes or promise to 'magic away' personal difficulties. Managing stress does require some effort and commitment for the changes you want to happen. So if you are the kind of person who is willing to do the work then perhaps you may wish to
contact me. I am here to help.

Education
BA (Hons) Business Studies, Psychiatric Nurse, Certificate In Life Coaching, Certificate in Counseling Skills
Qualifications
As a Certified Life Coach, I offer a variety of services via Live Online Webinar Technology for stress reduction and coping with pain, anxiety and depression such as Mindfulness Based Stress Reduction, Wake Up! Workshops: Discovering Awareness, and run a live half day Mindfulness In Nature course.

I have over 20 years experience in Psychiatric Nursing, in a lot of different health care settings including health promotion,homelessness and addiction. I have a Business Degree, and a Certificate in Person Centered Counselling skills. In addition to this I have many years entrepreneurial experience in a variety of businesses and was most recently 6 years as a property solutions provider. I feel this gives me insight into the particular demands that small business owners are faced with daily. I have had over twelve years personal experience of Christian meditation as taught by Dom John Main and several years of mindfulness practice.