Gary Schreiner
Expert In Stress & Anger Management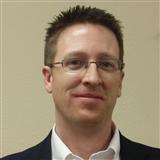 ---
3 Free Minutes + 50% Off Rest Of First Session With Gary Schreiner
Limited Time & New Clients Only! (Limited To $50)
About Me
Beat stress. Develop your Personal Toughness.

You have a lot to juggle in life - work, family, personal needs, social obligations, etc. It can get stressful. Some days you feel like you are barely surviving. How do you go from merely surviving in life to thriving in life?

It can seem hopeless, but it's not.

Look, I've been there. I had an ulcer by age 18. I was terrible at handling stress. In my professional career I would let stress build up until I had an anxiety attack. Yep, it sucked. Then I learned and applied the skills of personal toughness (a.k.a. resilience). It also helped that I started practicing what I'd been telling people for years.

As a coach I'll help you assess where your stress is coming from and help you develop the skills you need to beat it. My approach is based on the science of resilience, change and human performance. (Sounds stuffy, but it is actually pretty cool!)

Beat stress. Increase your personal toughness (the mental, physical and emotional ability to live a kick-butt, thriving life). Start living again. You owe it to yourself.

If you are ready to beat the stress in your life contact me and let's work together!


Education
Juris Doctorate, Certified Life Coach
Qualifications
Executive Performance and Personal Toughness Coach.

20 years' experience, 15 as a solo entrepreneur, working with individuals and organizations in multiple industries, including the following: mortgage, document management, aerospace, nuclear research, information technology, law, social services, law enforcement, government, counseling, construction, education, security, and conflict management. I have helped hundreds of clients navigate change and move towards positive results.