Laurie A.
Expert In Religion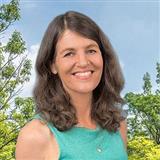 ---
$24.99/minute
$12.50/minute
3 Free Minutes + 50% Off Rest Of First Session With Laurie A.
Limited Time & New Clients Only! (Limited To $50)
About Me
I help you with clarity, releasing obstacles, love, and life-direction. I am not hear to spy on others but to help you build a good life. I support your joy and success. Offline, when not here, I'm an LMFT, expressive psychology doctor, author, and media personality. I'm very thankful to meet you here. Thanks for caring about your life! Learning to self-love will carry you in positive directions. I can point out many dynamics affecting your love-life, wellness, and prosperity. I will bring the angels, master, and animal spiritual guides in to assist. The information will help you to make choices, feel empowered about your participation in creating your path, and feel good about who you are. Blinds spots or habits that are impeding you will be brought to light. You will receive non-judgmental yet direct support for change. I can inform you on unseen issues effecting all areas of your life. This will help you to better navigate your success and fulfillment. I work from an awareness of the one love source, full of duality's many unique people and animals. Each one of us has a life-purpose and individual gift to be honored. You are the source of your own life destiny. You may use my insight as helpful wisdom. Always trust yourself the most! *Please note: I do not assist with the lottery, missing animal cases, or medical issues. Feel free to ask whatever is on your mind and in your heart. We can explore options for creating your improved life experiences.

Education
PhD in Expressive Arts Psychology from Summit University in Louisiana from Satellite program in San Francisco,CA ; MA in Expressive Arts Psychology from Lesley University; BA in Community Studies from University of California at Santa Cruz; AA in Dance and Literature from Bard College, Hypnotherapy Certification from Twin Lakes College of Healing Arts in Santa Cruz, CA; Animal Communication Certification, from Gina Palmer at Paws and Claws in Carlsbad, CA
Qualifications
Laurie has offered sessions for humans for over 25 years. She has offered animal sessions for 15 years.You may have seen her on her own TV show, Universal Love and Animal Communication, shown on community channels across the USA, thanks to the generosity of her readers. Moore was a graduate and undergraduate expressive arts psychology teacher at San Francisco State University, Johnson State College, and Chico State University. She gave keynote speeches for The Santa Cruz Sentinel Women in Business Expo and America Singles. You may also have seen, read, or heard her at Science and Non Duality Conference USA 2013, Conscious Living Expo in L.A., Mt. Madonna, Eselan, Buddha at the GasPump CNN, Beyond the Ordinary with John Burgos, Fox News Live, Jazz up Your Life with Judy, O'Reilly Factor, NBC, Intuitive Soul, In the Company of Angels, Seeing Beyond, KRON News Weekend, Redbook, Braco America LiveStream Interviews, Reader's Digest, Discovery, The Connection, Species Link, Jazz up Your Life with Judy, The Santa Cruz Sentinel, The Good Times, Pathways, Joe Franklin, The Frankie Boyer Show, Dolphinville, top national USA radio stations such as WBSM Providence, KDKA Pittsburgh, CBS, KFWB Los Angeles, WLW Cincinnati, KTAR Phoenix, WPTF Raleigh, WXKS Boston and hundreds of other venues.
Latest 25 Of 105 Reviews
---
Thanks Dr Laurie! You just pick things up so quickly and help me to get rid of the detritus and focus on whats important!
---
Thanks Dr Laurie! Your help is invaluable!!!
---
Thank you very much, the only person to give a clear awnser
---
---
sheyda22
September 28, 2019
BEST AS ALWAYS
---
Dr Laurie is the real deal and is very good at picking up energy and what is going on - thanks so much Dr Laurie!!!
---
---
sheyda22
September 25, 2019
Best
---
sheyda22
September 7, 2019
Eternal LIGHT
---
Thanks Dr Laurie! That really helped me to resolve that situation for myself in my mind!
---
---
---
---
---
---
---
Kate Grace
August 1, 2019
Fantastic!
---
thanks Laurie -- Had someone just pop into my office! Great info!
---
beyond wonderful thank you so much
---
I honestly don't know how she does it. In a very short call she provided some extremely valuable insights and described the person I was calling about very well. I recommend her wholeheartedly.
---
Thanks Dr Laurie - always great dead on advice!
---
---
---
---
Got the insights I needed to show me the way
---