Love Psychic Michael G
Expert In Dream Analysis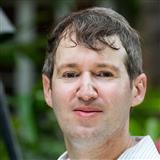 ---
$22.99/minute
$11.50/minute
3 Free Minutes + 50% Off Rest Of First Session With Love Psychic Michael G
Limited Time & New Clients Only! (Limited To $50)
About Me
I provide clairvoyant, psychic related readings related to love, finance, romance, and career.
Why do people call me?
They call me because my readings are detailed for each specific person. I always focus on exactly what is happening in your life and letting you know what I see happening next.
I can answer questions related to:
why the guy you're seeing is being distant towards you; whether there will be an engagement; whether he wishes to commit to you?, whether a loved one will return; whether you will be finding a new job; whether you will be extremely successful in life. My readings are based upon what I see actually taking place. Thus, I do not sugarcoat readings. I also provide timeliness in my readings as well regarding specific places and events occurring. I am happy and pleased whenever I can see to it that I have helped someone improve their life. I am always there for you, and look forward to helping you reach success.
The secret to my readings is the fact that I provide detailed answers that you will know relate to you and your situation only. Further, I also provide specific time lines and guidance on what transpires next.

Education
B.A., University of California (UCLA).
Qualifications
I have had the honor of using my clairvoyant gifts to help people see beyond the range of the moment, to help them experience the satisfaction of knowing what happens next. Although it often times can be a challenging process, I always utilize clairvoyance and the energy of spirits in order to help people experience the joy of being able to plan for the future -- and to take the best steps in order to improve their situation as well. I always reveal exactly what I see, whether it is positive or negative. I am honored by the feedback that I have received from clients. Here are a couple of them: "Da Goddess Oct 21 2008 I had a wonderful chat with this psychic......he addressed and fully answered my question...went above and beyond my expectations. He is a very fast typist...and worth to talk to!! Give him a chance and you won't be disappointed! :) It will be interesting to see if all unfolds as he says........." "User_s9r43c Oct 22 2008 Simply amazing, and I am very impressed. Michael cares about making things clear, and is very intelligent to that end." "SandiP Oct 16 2008 As always, a ray of sunshine that helps me see thru the chaotic time that I'm facing right now. Always a pleasure to talk to Michael and I can't recommend enough. Straight to the point and a super fast typist. Thank you for your guidance!!! I can't think of a better person to help me with my journey!!!!" "isabel Oct 14 2008 Fantastic reader!! Connected sooo quickly!!!! and seemed definite with his predictions.I hope what he says come to fruition!! Also no messing round,straight to the point and unbelievably fast typing skills!!! Great!!!" "Lena_1961 Oct 26 2005 I just stopped in to chat with Michael about a few topics and I got MUCH more than I bargained for. Michael, you gave me a GREAT and ACCURATE first reading. On to the next reading."
Latest 25 Of 12,548 Reviews
---
mirabelle
January 28, 2023
Always wonderful speaking with Michael!
---
---
aquarius55
January 19, 2023
Tx
---
Anonymous
January 17, 2023
Appreciate the insight I don't know how real this is but thanks man ??
---
mirabelle
January 15, 2023
Wonderful!
---
mirabelle
January 15, 2023
Awesome! Very connected and detailed!
---
Anonymous
January 14, 2023
GREAT connection and first reading
---
Anonymous
January 12, 2023
Helpful
---
Anonymous
January 10, 2023
helped me out alot
---
Anonymous
January 6, 2023
He felt very connected and also so reassuring and comforting
---
Anonymous
December 30, 2022
Fast direct and hope the predictions come true
---
Anonymous
December 27, 2022
Quick reading, answered my questions directly.
---
Sunflower
December 25, 2022
Michael is a true clairvoyant. he reads people exactly with no judgment. I'll recommend him all the time!
---
Anonymous
December 14, 2022
Thank you!
---
Anonymous
December 6, 2022
Great and thorough!!
---
Always helpful and positive!
---
Anonymous
November 30, 2022
I am anticipating how things will unfold from here and on :) loved the reading will be coming back
---
Flowers
November 27, 2022
Michael is always wonderful to speak with!
---
Anonymous
November 25, 2022
Thank you , will keep updated
---
Anonymous
November 21, 2022
thank you time to work
---
aquarius55
November 15, 2022
Thx
---
Anonymous
November 10, 2022
Great
---
aquarius55
November 7, 2022
Thx
---
Michael is always amazing!! Always so appreciative of Michael!!
---
Love Michael!! He is always Amazing!!
---