Mystic Marshall
Mr.
:: Expert In Dream Analysis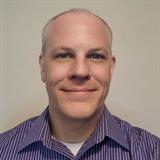 ---
3 Free Minutes + 50% Off Rest Of First Session With Mystic Marshall
Limited Time & New Clients Only! (Limited To $50)
About Me
Very Simply stated--
Life is filled with challenges and opportunities --mysteries of every kind, which lead to a plethora of unanswered questions, misunderstandings and states of confusion.
My goal is to help you answer those questions, find understanding, and to reduce or eliminate your confusion as you make your journey along your life path.
--Whether it's issues of Happiness, Money, Marriage, Career, or Romance & Love; the heavy blanket of these burdens can be lifted through the whispers of Universal and Life Energy Transference. My talents are gifts, which I lovingly use to help others throughout the world. I have complete mastery of them and upon our beginning I can quickly channel and translate –Empathic, Sensitive, Intuitive and Spiritual Transference and give you the solid answers you are seeking.
Honest, Highly Valued Integrity and Very Detailed.
Thank you for your visit, and many blessings.
Yours Truly,
Marshall
Special Note:
As with any service I offer, I am obliged to share the bad with the good. This can include things you may not want to hear. Please know I share it with all the warmth I can muster. So, if you are unable to handle bad news or (things you may not want to hear) --then my warmest suggestion to you is that you should perhaps seek insight from another expert. Disclaimer: For entertainment purposes only. Any client receiving services from Marshall is responsible for any and all of his/her own choices and/or actions. You realize you have free will and that within the universal structure we call life, you use this free will to make your own choices in your own life. Marshall offers insight to help, but ultimately you are responsible for your own decisions, choices and actions. By purchasing Marshall's services, you acknowledge that you have read, comprehend and agree with this disclaimer... Blessings.


Qualifications
Latest 25 Of 17,145 Reviews
---
Great! Very warm and honest, no saying what I want to hear if he doesn't see it. Only the truth
---
---
Yet another wonderful reading!! Puts my mind at ease with very logical explanations!
---
---
---
---
---
---
Thank you and missed you !!!
---
Wow lots of insight and information!!!
---
---
---
it was nice talking to you:
---
Thank you or your expert advice !
---
---
Marshall was fantastic with his ability and work! He definitely read me like a charm! This is one reader I will definitely come back to have another session with! He definitely knows how to get straight to the point with you without sugarcoating nothing! Thank you Marshall for the session I had with you today! I will definitely be back with updates when I have more funds! :) <3
---
Wow! I think I could spend another hour talking to MM, he is that amazing! First time connecting, and so much information. He is also lightning fast, and answers every question in depth, staying positive. Wonderful experience! I will be back
---
---
Very fast and and accurate and also a very good sense of humor. This was my first time but I recommend him.!!
---
Lovely reading, thank you so much!
---
Thank you Marshall - lovely energy as always and thank you for update
---
---
Understand the situation so well.. thanks ??
---
My dear Marshall!!! You are amazing !
---
He connects well. Fast type looking forward to follow up next time
---