Divine Messenger Zuco
Expert In Dream Analysis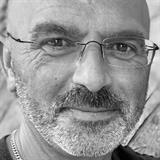 ---
$18.00/minute
$9.00/minute
3 Free Minutes + 50% Off Rest Of First Session With Divine Messenger Zuco
Limited Time & New Clients Only! (Limited To $50)
About Me
Dreams can have many meanings and can sometimes be extremely confusing. Spiritual dreams can bring out the best feelings or the worst fears in us.
Let me help you find out what your dreams mean and align them to your true destiny.
Sometimes dreams are messages from your own mind, trying to raise your awareness to situations that are ongoing or developing in your life. At other times, dreams may have more spiritual significance, such as past loved trying to relay messages or spirit guides who are trying to get out attention, pointing what direction that you need to go in, what to expect. To change course or charge forward. Whatever they mean, we can figure it out together and discover the meaning behind them.

Education
B.A. in Metaphysics. Life long student of all things spiritual. Hands on experience with manifestation, visualizations to acheive greater things in my life and the lives of those around me.
Qualifications
I have been enhancing my abilities my whole life. I have been a full-time reader for the past 12 years, amazing and wowing people in every way that you can imagine.
BR>

Born gifted, my upbringing was equal parts challenging and rewarding. I've lived what amounts to several lifetimes of experiences in the less than 50 years that I have walking the earth. My upbringing was one that was filled with what some might see as less than ideal but with every challenge came the opportunity to learn new methods of coping, growing and overcoming. It taught me a lot about myself, my family, relationships, and especially why people do the things that they do. I was fascinated early on with human. My earliest memories are that of me staring at people, trying to understand them, what they did, why and trying to understand them
My spiritual journey started off by strictly adhering to religious principles and used them to guide me into my teen years. It was a welcome respite from the fear that I felt when I was visited by spirits and every other thing that was hiding in the dark, waiting to either speak to me or terrify me. When I turned 16, I was introduced by my late mother to Carlos Castaneda. That opened a whole new world for me of understanding, potential and helped me recognize a whole different layer of meaning to the world. While my peers were out partying, I was focused on growing my abilities and the meaning of life.
In my 20's I was introduced to a spiritualist church. There I was initiated into the deeper mysteries of ancient mysticism which ranged from Santeria, Hinduism, Buddhism and everything in between. It was a place of learning and exploring. Open to anything and everything. That is where I learned to go out, into the spirit world and get answers for others. I spent a great many years honing my gifts through fasting, meditating, prayer and involving myself in every ritual available. I was a deeply devout, if not an imperfect student, one who was forever conflicted about the ideals that were presented to me vs what I felt was right.
It was in my 30's that I discovered Metaphysics. That is when everything clicked for me. Where practical magic and spirituality became my focus over hocus pocus and fear tactics. I've come to understand the difference between the light and darkness. Truth and illusions. How our power is greater than any of us can truly know. How our thoughts, feelings, emotions and even deeds can affect us in ways that can have as lasting impact on ourselves and those around us. I've remade myself; I have been reborn many times over and have had to adjust to the new realities that life has presented to me. I'm familiar with pain, fear and despair. I have been to hell and know each level. I know the way in, and I know the way out. My specialty is not only to read, but to guide others out of their own personal hell to a beautiful, bright light that is always shinning on us.
I can help you see what you have been blinded too. Some of us are born with great sight. Some of us are not. Regardless of where you are, who you are more than you think you are. There is always hope, there is always love, there is always life. If you are willing, the Divine is also able.


Latest 25 Of 12,087 Reviews
---
---
loved the reading. very on point and motivated me to continue on my current path :D
---
Great read and so accurate. Definitely reassuring! He was quick and to the point ??
---
He's great. Give him a try. Thank you!
---
---
Gifted. And a truly excellent communicator
---
Negative prediction was incorrect. Predicted that if I did not interrogate a person and put them on the spot - that they would disappear "by month's end." It is now past "month's end" as we are into the next month and that person is still communicating with me. It was way too soon to ask this person any questions and if I would have followed his advice, it would have done damage to the situation. The approach/advice given was incorrect.
---
All I can say right now is WOW!
---
Honest and awesome. I got real insight into my love interests mind.
---
Very insightful and concise. His assessment and guidance give me hope!
---
---
Wonderful no other words to describe him
---
---
---
Very easy to talk to this was very insightful amazing
---
Only advisor I trust with the predictions now. His prediction came to pass while all other advisors predicted opposite outcome. He is my go to from now. I appreciate his honest and accuracy very much.
---
LIONESS999999
April 5, 2021
.
---
Second reading. Holds fast on his predictions. Hope to see they come true.
---
Many thanks, will follow Zuco"s advice. My 3rd session .. difficult situation, but he is helpful, direct, explains everything very well. Excellent advisor !!
---
---
truly a gifted reader for me for many years. he's had this special person pegged since the very beginning, and it has helped me so much.
---
LaLioness13
March 27, 2021
Very insightful Just what I needed to hearTY
---
Thank you for your guidance
---
---
Very pleasant first experience with this psychic. He was very insightful and engaging. I would highly recommend this psychic.
---