Spirit Amy
Expert In Dream Analysis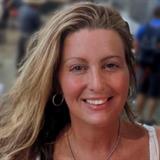 ---
3 Free Minutes + 50% Off Rest Of First Session With Spirit Amy
Limited Time & New Clients Only! (Limited To $50)
About Me
I am an honest ethical reader; I have provided thousands of readings over the years.
My ability as a medium is through
clairvoyance or "clear seeing". I see symbols, pictures or spirits through my minds eye or through the physical eyes.
I am also clairaudient or "clear hearing" - I will hear names words that spirit is saying.
I am honored to be doing this work, and I look forward to helping those in need. Working online has allowed me to reach
a broader spectrum of clients from all over the globe.

Education
In my free time I volunteer on missing person and unsolved murder cases to assist families in need. I also volunteer my services in various spirit communication circles and
groups. I consider myself a student; my search for knowledge is vast. I am a natural born healer and angel reader and a medium. I have been helping
to guide client's for many years through the use of my gifts.
Qualifications
I am clairvoyant, clairaudient and an empath. I can see all sides of the
situation you are asking about...be it work, love or spirituality and guide you towards your best path.

I believe in the power of love that we are spiritual beings living in a physical body. Using a psychic is similar to getting a map of your life's path. While
there are many stops along the way you can receive spiritual guidance on which bumps to avoid, and which paths are beneficial to your souls growth.
Sometimes the message is not what we want to hear but it is what we need to hear so that we do not manifest the same lessons twice.

I am a person that has walked in your shoes - many times in my life I have not learned the lesson the first or second time. This has made me extremely empathetic and able to relate to people
in all situations.

My Prayer For You-
Is That Your Reading-
Be In Your Highest Expectations-
And Best Interest!

Latest 25 Of 15,419 Reviews
---
---
Thank you so much for everything, Amy!! Will update you! Xx The best on Kasamba!!
---
Fantastic good Amy do her reading. Always very accurate.
---
Amy was correct on a prediction from a year ago that got verified this week about a person being shown to eventually move back to the East. At the time this prediction was made, it did not look like it was headed in that direction at all. Very impressive, Amy.
---
the real deal. fast. loving. kind. the list goes on and on! thank you
---
---
Amazing. Amy goes straight to the issue and provides clear and concise info.
---
Very accurate. Always spot on. Great lady!
---
Wow that was the most amazing and emotional session I have ever had with Amy. As we were chatting, my dad, who passed years ago, came through to speak to Amy. Thank you for sharing your wonderful gift. You are one of a kind.
---
robotshavehearts
April 5, 2021
Always the best for an energy reading. Amy always picks up things accurately. Thank you.
---
Wonderful thank you Amy!!!!
---
mistical lady123
April 4, 2021
I've been comming to Amy for years !!! I just love her. She's def one that can always be trusted .great psychic . ttus xxxoo
---
Thank you Amy for the chat.
---
I live Amy! She is always there for me in the best way possible
---
Michelle and Devon
March 31, 2021
Always gives me clarity .Thank you Amy !! You are the best
---
she is amazing, caring, accurate - I couldn't do without her sage advice.
---
Very clean and honest communication
---
Thank you for chop chop response and so direct with me .
---
Amy is the best around here and she has always been very spot on with my readings for the past few years. Thank you so much dear Amy!! Hugs!!
---
Amy is one of the best psychics I have come across. I've encountered a lot, and she is one that I will go to for life. She is ridiculously good.
---
I actually don't know what I would do without Amy this past year and a half. Everyone wants to know about predictions, and what I can say about Amy is that she won't steer you wrong. She is able to see the truth. I first found her when I was seeing a guy over a year ago, she said it wasn't going to develop into a relationship and she was bang on correct. I've been seeing her since. What's also really cool about Amy is she is good at contact predictions that are close - most psychics feel it is like splitting hairs when contact is close but she can actually feel it. She is an amazingly gifted psychic and charitable with her rate.
---
robotshavehearts
March 30, 2021
Always the best. xoxo
---
---
she has been an Angel to me and everything she told came to a pass
---
She is wonderful!! My rock!! For few years now!!
---