Rafael Morales Toia
MA-MS, MHT-MHRS
:: Expert In Marriage Counseling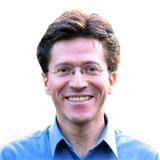 ---
3 Free Minutes + 50% Off Rest Of First Session With Rafael Morales Toia
Limited Time & New Clients Only! (Limited To $50)
About Me
You got married because of different reasons, and you stay married also because of different reasons. It is only in the process that you find out how things truly work or not.
Many people do really want to create a good marriage from its roots. Most people do want this, what does not mean it is an easy task at all nor always possible if keeping our ways and tendencies the same without openness and flexibility to change, grow and get wiser. Good things are not easy neither just appear. They take time and effort; and again, many times it is not only about who is there next to us, but how well we work together literally building not just a healthy, but a fulfilling marriage.
 
We could say that no real whole fulfillment could be experience in life without healthy and meaningful relationships, were our individual needs and expectation could be met, where we could feel not just "loved" and desired but respected, understood, supported and embraced by real caring, not in a codependent way but in a healthy and gentle manner.
 
My approach is focused on promoting your insight about why you think, feel and react the way you do in relationships, to support you to take advantage of your own skills and potential and to guide you on taking care of your emotional needs and wounds that are not allowing you to mindfully and gently take good care of your life and your relationships with others, especially when about that special person that gives much more meaning and hope to your life.
 
You could expect to receive sincere, ethical, assertive and emphatic support even in those moments when denial and avoidance are your worst enemies. I will challenge your ego and promote the awakening and nurture of your real self.
 
If you are serious about dating and relationships and were willing to work on the challenges it implies, I would like to offer my support to work with you on this challenging and fulfilling endeavor.

Education
I have professional training/degree in psychology - BS-MS (1999); I have worked as a life coach and psychotherapist since 1996 in South America, as a mental health specialist in California, Arizona and Nevada since January 2002. My most recent degree is a MA in Integral-Transpersonal psychology from John F. Kennedy University. I have worked as a hypnotherapist in my private practice since 1996 and I was also trained and certified as a hypnotherapist in CA in 2003.
Qualifications
My professional experience was gained working at outpatient mental health clinics, non-profit agencies, inpatient clinics/hospitals, schools, workshops, coaching, parenting and self-development groups, institutes and through my private practice. I did extensive research in hypnotherapy since the beginning of the 90s. and gained personal and professional experience around multiple and very diverse cultural and social realities through my work experiences in USA, Peru, Bolivia, Brazil and Europe.
Latest 25 Of 2,267 Reviews
---
aamina_m
November 16, 2019
very helpful and insightful
---
TheListeningDr
November 12, 2019
Enjoy speaking with you.
---
---
---
MovingForward
October 4, 2019
I"m getting there!! Thanks so much for your help.
---
TheListeningDr
October 3, 2019
Thank you
---
Anonymous
September 24, 2019
He is kind, compassionate, and helpful in short period of time.
---
One of the best conversations that I have ever had
---
Anonymous
September 23, 2019
really a helpful session
---
vestansheep28
September 14, 2019
He did express his opinion towards my situation, but was not sympathetic at all. Too cold.
---
---
EmMadison
September 10, 2019
Such a great counsellor listens and lets you vent about anything you're going through
---
Anonymous
September 6, 2019
He's genuinely kind and helpful.
---
MovingForward
September 2, 2019
Excellent exchange and grateful for feedback.
---
genebean83
August 18, 2019
great advice
---
---
niclauren
August 15, 2019
Great!
---
helpful and cleared my mind
---
MovingForward
August 9, 2019
Spot On. Smart.
---
genebean83
August 7, 2019
Great advice
---
Great counsellor, always willing to listen and help highly recommended!
---
MovingForward
June 13, 2019
Thank you for top advice.
---
---
---
---