Diana Moore
Psy
:: Expert In Single Parenting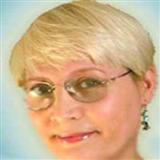 ---
3 Free Minutes + 50% Off Rest Of First Session With Diana Moore
Limited Time & New Clients Only! (Limited To $50)
About Me
Raising a child as a single parent can be challenging, but can also be rewarding. If you are a single parent, you are not alone. Whatever your situation, you can raise well-adjusted children and have a happy home.
Parenting is never easy, even when there are two parents in the home. You cannot do the work of two parents, but you can be a successful parent.
I can help you to feel better about common life's problems that you might believe have no solution.

Education
Clinical Psychologist. University professor. Author of books about parenting.
Qualifications
I have over 15 years practicing clinical and educational psychology. Since 2003, I am helping people in an affordable way with online counseling.
I will be glad to assist you in everything related to Psychology and Education.
Help with second opinions about relationships issues, or guidance to strengthen some personality traits.
Counseling to get through common life problems with your partner, family, work or your social life, I will be happy to discuss the issues that are causing you stress, and together we can work towards a change that will make you happy.
As a licensed psychologist I'm a professional trained with clinical skills to help people learn to cope more effectively with life issues. I can also help you learn to handle work related stressful situations that you may be having.
Note- if you have been depressed, angry or anxious for a long time. Or, need help for a chronic condition that is interfering with your life or physical health, please seek consultation in person with a professional near you.
I don't give online counseling for depression, anxiety, or opinions to customers who are taking medication for mental disorders.
Sorry I do not diagnose a condition or give second opinions about chronic mental disorders.

Latest 25 Of 311 Reviews
---
TirzahLaughs
July 3, 2022
x
---
Really lifted my spirits. I was angry and she helped me get into a more rational place.
---
---
---
excellent and very kind advice
---
Nice and very insightful too. A real gem here at Presto Experts!
---
skyisblue798
March 25, 2017
Very easy to talk to and knowledgable. Thanks
---
I feel a lot better and looking forward to our next session! Will be reading the book!
---
Very helpful when I needed it :)
---
Philippa28
April 16, 2016
Thank you
---
I found Ms. Moore to be very empowering and constructive to talk with. She was able to successfully guide me to recognize some positive changes I can make.
---
Great help! She guided me quickly and easily through my problem.. I now feel that I'm in control and have spoke with someone who is professional and knows what she is talking about!!! Worth the cost!
---
I love the understanding Diana showed. When I wasn't comfortable with something she did not push the issue. I felt accepted.
---
---
SpartyMS
November 29, 2014
Great listener! Gives very good advice and constructive feedback.
---
MariaCenter
October 1, 2014
Nice conversation.
---
---
I liked Diana's honesty and clarity.
---
skyisblue798
July 8, 2014
Excellent, really appreciated her help. Very understanding and helpful.
---
she gave me good perspective. was quick and honest.
---
---
megloveshoes123
March 10, 2014
precious and great
---
---
Anonymous
January 26, 2014
She is very intelligent and compassionate too. It has made a big difference to me.
---
Clovewr
December 18, 2013
Really helpful. I was finally able to get some things off of my mind and get real, effective help.
---