Lori Burke
Therapist
:: Expert In Anxiety & Stress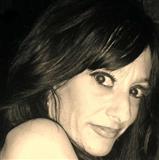 ---
3 Free Minutes + 50% Off Rest Of First Session With Lori Burke
Limited Time & New Clients Only! (Limited To $50)
About Me
My name is Lori Burke,MSW, LSW. I have worked in the field of individual and family therapy for thirteen years. I specialize in working with individuals who have difficulty coping with everyday stressors. Normally, this is due to problems with stress, anxiety and panic issues. I work to teach people ways of reducing their stress. relieving their anxiety, and also teach people how to work through an anxiety or panic attack, so that they eventually go away, for good! I use a supportive, strength-based approach when working with people faced with these challenges in order to teach then ways to live a happy, stress-free life!

Education
Master's degree in Social Work
Qualifications
For the past thirteen years, I have worked with individuals and families, providing crisis intervention,behavior modification, support, coping skills, anger management skills, stress reduction, and positive reinforcement.
Latest 25 Of 59 Reviews
---
So amazing to talk to Lori. She's wonderful.
---
A+++ Lori is the best. She listens and asks the right questions.
---
Anonymous
January 27, 2020
She was thoughtful, understanding and very helpful.
---
Anonymous
January 23, 2020
She was thoughtful and very helpful.
---
Anonymous
January 19, 2020
Excellent communicator! Highly recommend.
---
so easy to chat with ..and has excellence advice and guidance
---
queenjen777
September 5, 2019
I tried to explain everything the best I could but I felt like she just wasn't understanding me.
---
Anonymous
November 14, 2018
Excellent session. Lori asked all the right questions and got to the bottom of my problems. Very easy to talk with. Definitely recommend
---
---
---
Always gives me insight in a positive manner along with making me laugh
---
Goes above and beyond to assure that I get what I need in a session and is quick in doing so
---
---
Anonymous
January 27, 2017
She was great. Very knowledgeable and friendly..
---
Invino Veritas
May 27, 2016
Thanks. Sorry, something happened and the call ended.
---
SomeBODY_Somewhere
January 28, 2014
Thank you. For distracting me while it comes in. And giving me the right ideas to distract myself...while this happens :) I CAN DO THIS. IM READY. AND I AM WILLING, ABLE, OK. Not so scary when not alone...and truly i have never been "alone" :)
---
SomeBODY_Somewhere
January 28, 2014
Thank you. I AM OK. I GOT US.
---
I have nothing but high praise for the help that Lori has provided me.. I recommend her professional service immensely..
---
Anonymous
November 24, 2013
Thank you for doing this and being there, Lori! I appreciate your calm and validating manner, and suggestions!
---
Very nice time and quite relaxing. I will come again if needed.
---
Excellent session, very helpful and i will definately continue working with her.
---
Another outstanding session with an outstanding counselor, Lori.
---
ok but a little difficult to open up. not as willing to open up to you in an honest straightforward manner that i would have liked.
---
She has helped me so quickly in making progess I am very lucky to have found the help I needed. She is one smart cookie.
---
excellent thoughts, perfect reasoning, I got Answers and techniques to help. The help I needed quick and to the point. She's very professional but, also really nice.
---