SPIRITUAL ANALYST MIOAV
Expert In Fortune Telling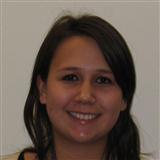 ---
3 Free Minutes + 50% Off Rest Of First Session With SPIRITUAL ANALYST MIOAV
Limited Time & New Clients Only! (Limited To $50)
About Me
i am SPIRITUAL ANALYST MIOAV,I am a natural healer, using my gifts to help others.After 6yrs of prolonged worship and a incident in my life I found my powers stronger then before. I use these powers to help others,whether it is finding a new love,helping to guide others on a path most proper for them,and giving insight and advice on all matters. My advice is honest,and to the point. I am also known for my FORTUNE TELLING abilities,and have had some remarkable results. I can help you in almost all of your matters.Done with my academic as well as spiritual knowledge and qualifications,i can guide and help people with their love,career,money or any of these related issues for a better life ahead.I have helped 10000s....why not let me help you? There is no reason to be frustrated and confused about your current situations. I am having spiritual and scientific ways to understand & guide you. I work for building energies and to make you understand how "STARS" and "THEIR EFFECTS" are useful in solving problems in life. You can mold your future with my help, or choose to go in a different route than where you are presently. Ultimately you are the decision maker, I can help & guide you, show you what the result of your choices would be. But its up to you to forge the true path of your destiny......

Education
B.com,B.ed,PGDCE
Qualifications
B.com,B.ed(human psychology)
Latest 25 Of 5,750 Reviews
---
Anonymous
October 5, 2022
Accurate and detailed description about my person.
---
You confirmed what I was feeling
---
Anonymous
October 4, 2022
She first read my situation a year ago. I did not give much information and her prediction came to pass. I have had a few follow-up readings and as always she is straightforward , consistent and accurate.Highly recommended.
---
thoughtful, insightful and have truly calmed down
---
Anonymous
October 3, 2022
Mia is detailed and insightful she has always been of help
---
Anonymous
October 3, 2022
Always getting good advice from her
---
Anonymous
October 1, 2022
Very kind and helpful advice
---
Anonymous
September 30, 2022
If we use our minds and logic, we will find a lot of flaws in what she said. When I reviewed carefully what she wrote after the session, I found she always turned things around after I told her more information, which is totally the opposite direction. Now I know how tricky it was! Meanwhile, I don't like to hear her always told me other people are very bad and I am very good, which is not kindness neither love!! If you really love someone, how can you accept a stranger to say things like this?! She also said to let the universe unfolds the things that I want. This is also very ridiculous! It is ME decide who I want to be and then make efforts on what I am seeking, but not the universe decide what I can be!! Our destiny is right in our own hands not the universe neither this advisor!!! We have to be aware when we feel we are weak and lose balance, there must be very important things we could learn and improve but not to deny other people, which is not helpful for ourselves.
---
Anonymous
September 30, 2022
Loved
---
Anonymous
September 29, 2022
As always, I appreciate Mioav's kindness and gift.
---
Anonymous
September 29, 2022
Very insightful and detailed,Super
---
Anonymous
September 29, 2022
very insightful and lovely manner
---
Anonymous
September 29, 2022
Awesome reading, to the point and clear
---
Anonymous
September 25, 2022
Very nice and informative. Was very insightful of the situation and gave me hope and naporation.
---
---
Anonymous
September 22, 2022
excellent
---
Anonymous
September 22, 2022
Geeat
---
Anonymous
September 22, 2022
Great
---
Anonymous
September 20, 2022
great
---
Anonymous
September 18, 2022
Picked up on things without me telling her specifically
---
Anonymous
September 18, 2022
5/5
---
Anonymous
September 18, 2022
Had a great reading with her, thank you for your advice
---
Accurate and on point. gives clarity
---
Anonymous
September 17, 2022
Honest
---
Anonymous
September 17, 2022
Great feedback and helpful
---