GuideDeenia
Expert In Religion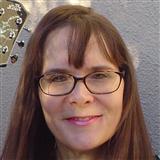 ---
3 Free Minutes + 50% Off Rest Of First Session With GuideDeenia
Limited Time & New Clients Only! (Limited To $50)
About Me
Aaah... Welcome dear one, precious child of God. Tell me your concerns and your goals. Let's discuss dissolving worry, fear, and doubt in the abundant ocean of God's love. Let's discuss embracing a life of clarity and authenticity and setting empowering intentions. Let's discuss opening your mind, heart, and soul to receive all of God's blessings. Allow me to guide you through your life challenges. Allow me to reveal the life lesson of your challenges. Share with me the joy of your blessings and the emotions of your challenges. Allow me to hear about your skills and talents. Allow me to guide your next step to create more abundance in your life using your blessed talents. Please contact me. I am eager to be of service to you. Allow me to guide you to your abundance. Allow me to guide you to empowerment and strength so that you are strong enough to embrace all of the abundance lining up for you. You are a blessed being. If you are stuck in a repetitive pattern allow me to give you the direction and the key to opening the door to a happy, abundant, fun filled life. I am eager to inspire you to claim a life of ease, grace, authenticity, abundance, peace, and serenity. You are precious! You are blessed! Contact me! Let's get you going toward more, more, and more abundant living. Peace and Blessings!


Education
Associates Degree in Arts and Sciences
Qualifications
I have an Associates Degree in Arts and Sciences. My journey in life so far includes consultant work, film work, television work, music work, art work, 12 step work, and The Work. My introduction to the Divine started with religious school and church. More recently I have enhanced my Divine connection with the study and practice of Science of Mind, Law of Attraction, Feng Shui, & Meditation. I live with a feral feline and I manage a feral cat colony. I am an ethical vegetarian.



Latest 25 Of 408 Reviews
---
Very comforting. Thank You
---
Insightful, detailed, and healing. Very supportive and compassionate advice.
---
fast honest reader. thank you
---
---
She said some things on point and missed the mark on a few. She was pretty good
---
gaia bagnasacco
July 17, 2019
always a beautifull light in the dark
---
Feeling great now. Very interesting lady to chat with. lovely person
---
---
---
Thank you, always wonderful to share and you are so inspiring x
---
Great insights! Wish I could have talked
---
good response time, clear, concise, not a lot of flowery garbage like some others sprinkle in. positive and thoughtful
---
---
---
She totally changed everything she had predicted in June about the person I am interested in. Stated we would have a relationship before July and now she says the person is attracted to many people and won't take steps towards me????? Unacceptable seen as there is like a 2 week gap between these readings. Strange how things can change so quickly. Unimpressed.
---
---
Good reading not what I wanted to hear but she was very honest.
---
Very caring & on the ball ????
---
---
---
Thank you, always wonderful to talk to xx
---
Shes amazing god bless her
---
---
---
Very sweet and soothing ??
---