sherrytaylor
Expert In Religion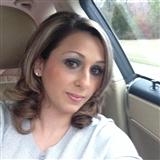 ---
$10.00/minute
$5.00/minute
3 Free Minutes + 50% Off Rest Of First Session With sherrytaylor
Limited Time & New Clients Only! (Limited To $50)
About Me
are you feeling troubled , confused and have questions with no answers ? are are you feeling like you are at crossroads in life and not sure where to turn ? then look no further . so stop wondering why when the truth is right here in one session I can guide you to the right path I can help in matters of life such as love , marriage ,career ,health and happiness . don't go through life on the wrong path . call today for a better tomorrow !

Education
i am a experienced psychic of 17 and license
Qualifications
i am a experienced psychic of 17 licensed . I have helped many people on the right path . honest fast and accurate whit timeframes ! no sugar coating ! I will give you the answers , direction and understanding you need .
Latest 25 Of 512 Reviews
---
She tuned in immediately and had insight. She was spot on because it is exactly what I know intuitively. A very lovely lady who is the real deal.
---
Well, to all who read this, read closely and understand what i am about to say: A few months ago my life was flipped upside down and with nowhere to turn, i looked here for guidance and advice. I found Sherry and what a blessing! She was absolutely amazing with me, calm, supportive, reassuring. I told her in our first conversation to not mess with my feelings, shoot straight, and dont give me false hope. She reassured me that she doesnt not give false anything! Fast forward to this moment i write this review and my mind is blown!!!! EVERYTHING she told me came through!!! Yes her time lines fluctuated but she nailed everything to exact!!! When hope was lost, she kicked me in the pants to get me re-focussed!! I am happy to say that my POI and I are back to out happy life as Sherry had said would happen! It was a long road, but in the end, Sherry was bang on with everything from the "bad stuff" to the "feelings" to the "outcome" and how things would unfold for us. Give her a call!!! She is worth every penny and every second!! Just be prepared for the truth. You may not want to hear what she has to say, but you may also need to hear it as well!!! Dont bother looking elsewhere, its just not worth it!! Sincerely One extremely happy client, a client for life!
---
Thanks so much. This was my first time reading with Sherry and I was not disappointed. She picked up on everything going on in my situation even things I didn't ask for. There were things she told me about she couldn't have known. All she asked for was names and dob. She is a very sweet and compassionate lady who at the same time doesn't sugar coat. I really enjoyed talking with her. Hope to talk again soon and I will take your advice and hold on. Take care. I highly recommend her.
---
I needed to speak to someone who would connect to me and my loved one immediately. She said things that really touched my heart. Things no one has ever said before. She picked up on things that no one but God & I could possibly know. She gave me clear and accurate perspective and several of her past predictions have already happened! For anyone that thinks about calling a psychic, if you already have that thought to call her then that means you need to do it. I will definitely keep calling.
---
Sherry was extremely accurate regarding my situation with my POI. Looking forward to her predictions! Will be back to update. Thanks Sherry!
---
Sheri is always so clear and consistent. She is very easy to talk to and not judgmental. She is one of my favorite advisers!!
---
This lady has the power. She knows this woman and our gifts. She knows what's going to happen. She is essential. Won't find anyone better.
---
I have been dealing with Sherry for a while now and i cant say enough about her!!! Honest, kind, thoughtful, and PATIENT!!! Worth every penny and i wont deal with anyone else!!! So far, as rough of a road as i have been on, she has been spot on!! Sometimes timelines vary a little but WOW!!! Things are coming to pass day by day as she has said (give or take a few days) but when i may have doubted her, things happen!!! Example: "your POI will talk about what she did today so be calm" and sure as anything, later that night, my POI says "i went here and did this" and my jaw hit the ground!!! Just click and talk to her, you WILL NOT be disappointed!!
---
Five Star and Outstanding Worthy! Only person I will pay to talk to. All of her predictions come true. Every single one of them. Worth every penny.
---
all i can say is wow!! speechless. she is truly gifted hands down. she provides so much detail without you saying anything. she is the real deal, you have to give her a call. stop wasting money calling 10 different "psychics", this is the only one you will ever need to call trust me.
---
Cameronk87
April 30, 2020
Always great to talk to and has the beat insight
---
I was hesitant to call because of the price for a reading. I looked over several of the other profiles on this site before calling sherrytaylor. I was impressed with Sherry's reviews. Something inside of me nudged me to call this reader. She was worth the price! She gave me the answers I was seeking and did not waste my time or money! I will call her again if I'm needing "Truth". Wow! Thank you for sharing your gift.
---
Every now and then you come across people that are just so unique the one of kind types . Sherry you are one of these people . You have guided me calmly and quietly through lots of turmoil and despair not once wavering on what you saw . The clarity and compassion in which you have done so has been and always is exceptional . You go the extra mile for your clients , never wasting time always with empathy and your predications are 2nd to none even when you think there is no possible way . The ratings on here mean nothing to those whom know you because you mean the world to us . Thank you for being the wonderful beautiful soul that you are , I am will always be forever grateful .
---
Was a good talk but was disconnected for some reason. Sorry we were disconnected. She has been a great reader. Thank you!
---
PHENOMINAL - I have come back to update and say 100% nailed your predications . Not only are you incredibly accurate but provide the most amazing clarity ( even if I don't see it ) . You care for every single one of your clients and that's very evident . Super fast to connect , doesn't waste time without any information . You are heaven sent Sherry and we love you . 10/10
---
I honestly dont know if i have enough room here to tell you how incredible this lady is!?!? But here goes anyways!!! Sherry is truly a gifted kind passionate lady and has always been amazing with me. I call whenver i need her and for what she has been able to do for me and help me keep focused, its worth every minute to me. She never strays from previous readings, and never back pedals. Sherry has been able to tell me things about my POI that i never knew at the time but was able to uncover and validate for her. Sherry, you are truly an amazing person, a very gifted lady, and your help has been so incredible!!! I cant even think of one thing that you may have missed.....you have been spot on with everything!!! I cant thank you enough!
---
Wow! Out of hundreds of reviews, there is only 1 bad review! No wayyyy does Sherry read from a script! She's told me things in detail that no one but God and I know. She predicted things that I was 100% certain would not happen and they did. It bothers me that this review for Sherry was accepted and I've left several good reviews that were not accepted or posted. She's one of the most genuine and gifted people I know. Please do not let 1 bad review keep you from trusting Sherry's gift.
---
Always good advice. Looking forward to the next few months after this Covid-19 goes away. I may even get to meet my favorite rock star! I will certainly let Sherry know if this happens.
---
Sherry is AMAZING & AWESOME! She understands me & my love & our sadness & pain that we're going thru. There has been a lot of turmoil & anxiety & Sherry understands & gives comfort. She is calm & reassuring. She ALWAYS reads with compassion, love, hope & understanding. She has a positive & uplifting attitude & amazing abilities. She makes me feel calmer after she reads for me. With the pandemic outbreak in the world, I am so glad Sherry is so calm, understanding & gifted. She's all truth & heart!
---
runnergirl
March 30, 2020
Sherry is always consistent; I appreciate that she does not sugar coat a situation. She is consistent with POI; waiting on predictions.
---
anythingispossible
March 30, 2020
Always wonderful to speak to and goes above and beyond to give you extra insight to help calm anxieties of a situation. I feel she truly does care about her clients. She has a calming energy and tells you both the good and bad.
---
Sherry has been a blessing to me and has helped me in ways i cannot even explain!!! The information she has uncovered, her calming honest approach is incredible! She has this ability to just dig into the situation without even asking anything more than birthdays. The things she tells me sometimes, are things that ONLY i know, but apparently so does Sherry! Guidance, honesty, accurate, understanding, compassionate......worth every penny and every minute!!
---
chickenred24
March 15, 2020
Excellent reader. Prediction is for April, will update if it comes to pass. Was accurate with overview of the situation without prompting.
---
This girl can read people! AMAZING!!! She blew me away!!! Way to go, Sherry!
---
Having someone provide you with insight and clarity to any situation whose super fast to connect and never wastes your time is all you can hope for but Sherry not only provides an incredible amount of extra information but PREDICTIONS come to pass EVEN ones that you can not fathom to even exist . BLOWN away . Please leave reviews for this amazing lady , she deserves them and so much more . Thank you Sherry for the amazing person that you are , I'm truly blessed to be able to talk with you .
---