sherrytaylor
Expert In Religion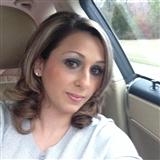 ---
$15.00/minute
$7.50/minute
3 Free Minutes + 50% Off Rest Of First Session With sherrytaylor
Limited Time & New Clients Only! (Limited To $50)
About Me
are you feeling troubled , confused and have questions with no answers ? are are you feeling like you are at crossroads in life and not sure where to turn ? then look no further . so stop wondering why when the truth is right here in one session I can guide you to the right path I can help in matters of life such as love , marriage ,career ,health and happiness . don't go through life on the wrong path . call today for a better tomorrow !

Education
i am a experienced psychic of 17 and license
Qualifications
i am a experienced psychic of 17 licensed . I have helped many people on the right path . honest fast and accurate whit timeframes ! no sugar coating ! I will give you the answers , direction and understanding you need .
Latest 25 Of 687 Reviews
---
Anonymous
November 22, 2022
reading was absolutely amazing! and accuracy and timeframe was on point thank you !
---
Anonymous
November 21, 2022
thanks sherry.. i guess the one thing we keep having issues is timing and it just doesnt seem to come my way! oh well.. moving on..
---
Anonymous
November 21, 2022
Thank you again Sherry ! let's hope this is coming to an end!
---
Anonymous
November 20, 2022
Sherry is so kind, caring and lovely to talk to. Unfortunately, the news she shared was not what I wanted to hear. But it confirmed what I had believed. And it later proved to be true. I am grateful for the uncomfortable truth than a comforting lie. She has always been right with my readings. I call Sherry when I want the truth. And she does not waste time. I appreciate that too!
---
Anonymous
November 20, 2022
Very helpful ! accurate honest I will definitely be contacting her in the future and definitely recommend her she picked up on things right away !
---
Anonymous
November 18, 2022
Reading was outstanding one of the best reading yet I know how few others here on the site But Sherry is always one that I come back to she's giving me so much detail so much information and all her predictions every single one had came through sometimes when I thought that her predictions were never come to pass and I was really Surprised when all the things that she had predicted actually started happening and is continuing to happen she's told me about a person from my past that I have not heard from him in over 10 years and this person reach out to me I was like oh no that would never happen me and this person are completely over soon enough I get an email from this person I just can't believe it Sherry's predictions are on point she's very generous and kind and straightforward she will tell you the truth rather you like it or not I gave Sherry five stars Very satisfied with my reading and I will definitely be calling her again soon
---
Anonymous
November 16, 2022
Thanks again Sherry for something positive.. I just hope that all this will end and sort of a new beginning.. we've waited for months as you now and I have waited for years at this point.. and ready for this change.. i hopeand pray that you are right and it will happen soon. thank you !
---
Anonymous
November 14, 2022
Thank you as always! hate the delays but I know it will happen .. i appreciate you a lot.
---
Anonymous
November 13, 2022
Thank you again! I almost dont start my day anymore without talking to you.. I appreciate you a lot , thank you Sherry!
---
Anonymous
November 13, 2022
well, Sherry did an awesome job. She was fast to connect and gave me so much clarity and insight. This is my first time doing a chat reading and she types fast. She gave me so much information without me, saying a word. All I gave her was my name and date of birth, and she connected to me immediately she told me so much in such little time. I was completely amazed five stars for Sherry. Give her a try. You won't be disappointed.
---
Anonymous
November 11, 2022
Thanks Sherry .. I just wish thta the timing was not so off.. I gues I am one of those thtat cant seem to get the right timing on anything :( but I still believe you and trust you and I know it will happen.
---
Anonymous
November 9, 2022
Thank you as always!
---
Anonymous
November 7, 2022
You are simply awesome! Give me hope and see things so clearly. I wish timing was better but I also understand no one can.. its just all in the now.. so waiting and excited about what is to come.
---
Anonymous
November 7, 2022
Thank you so much for your accurate insight. We are so much closer and I hope everything you see happens. Looking forward to it. Dont waste your money .. talk to Sherry if you want clarity
---
Anonymous
November 6, 2022
Sherry was so kind. I've spoke to sherry before and I believe her words. I'll will be waiting for her predictions to come true. She understood how I fell and what I've been through. She's very quick and gives a good amount of details to put my mind at ease. Thank you so much Sherry!
---
Anonymous
November 5, 2022
I have called Sherry before but wanted to see if what she said would happen before leaving a review for her. I thought what she said was crazy and that there was no possible way some of it could possibly happen. I believed I had wasted my time and money to be honest. Well, I was so wrong. I got the job and the pay. I was promoted so fast just as she said! Someone who hasn't called me in years DID call me. She said he misses me and loves me and will prove it. And he did! She said a certain person was angry with me and why. I did not believe her and then that person ended up being angry for the reason she said and we worked it out. There's more, but I don't want to share all my life on here, lol.. She's incredible and gifted and was worth my money and she certainly does not waste time. She gets answers fast and delivers clearly and efficiently. Just unreal. Just know that some things do take time. God is rearranging things behind the scenes and testing our character while we are waiting. But she's 1000% God's messenger. I trust her. Stay positive, stay in faith and keep your character in check while you wait for the predictions to happen! Thank you, Sherry!
---
Anonymous
November 5, 2022
She definitely knows what she's talking about really so much accuracy without any information from me except for names and birthdays Very straightforward and very honest no sugarcoating she is fast and does Don't waste time She is a very genuine psychic and definitely gifted she's told me things that absolutely no one would know it's also guided me many of times and difficult situations and predictions have came to past everything that Sherry is told me is actually happening now thank you Sherry for your guidance in your insight love and light She is definitely one of the best psychic I've tried a few others and I did not feel connected to them and they did not really give me any guidance or insight at all Sherry is the real deal !
---
Anonymous
November 3, 2022
still waiting for something to happen.. its been a long time coming but I hope the words and the visions of sherry are true and it will happen.. just the wait has been long and painful! But i believe in Sherry!
---
Anonymous
October 28, 2022
Thanks sherry still waiting for anything to happen! somehow mine just keeps moving further out and just looking for a beginning. lets hope it happens soon enough ! Thank you for your continued positivity and support
---
Anonymous
October 25, 2022
A couple of the predictions have happened!! I am just waiting on God's timing and reason's for the other things to fall into place and happen. I trust Sherry and her insight because I trust I was lead to her and I prayed before calling her each time. She knows information that is not possible to know without the Holy Spirit assisting in our connection. Thank you!
---
Anonymous
October 24, 2022
Thanks again sherry.. An entire year almost we have talked about this topic with little action taking place in the realm we are in but you continue to say that its still movin towards the outcome that is desires. I understand timelines are never set in stone and it has been changing however I will keep hoping and praying that it does. I appreciate you and your readings and insights and now its jut leaving it to the universe at this point as there is nothing more I can do in this situation. I have done everything I humanly can and now its just the universe givin me back what I deserve. Thank you.
---
Anonymous
October 24, 2022
Absolutely amazing I was amazed how much detail and information Sherry had given me I have read with many other readers on this site of Kasamba and Sherry is by far one of the best ones I've come across so far I've had a few readings with her and let me tell you every single prediction had came true not only that but Sherry has told me things that only I in the universe would know there would be no way she could know these things about me and my past I was completely Blown away by Sherry's predictions it was worth every single penny it's more expensive than the other psychics I spoke to but the clarity and answers were answered just in a one call with Sherry and all my predictions have came true Thank you again Sherry give her a try you won't be disappointed
---
Anonymous
October 19, 2022
Wow, wow, wow!!! Sherry blew me away with my session. I wasn't sure if I was going to call because I read previous reviews about her timing being off, but I kept getting a nudge and small whisper inside myself to go with Sherry. I'm so glad I did. It was an incredible reading, full of details and information I needed and that only myself and Spirit know. I prayed before I called her and she answered all my questions in the amount of time I paid for. What a blessing! Thank you !
---
Anonymous
October 19, 2022
As always thank you so much for the insights. I am just waiting to get this on track and ready for things to change. Its been way too long and I am waiting for it to happen! I know it will !
---
Anonymous
October 12, 2022
Thank you again sherry! ou have been so consistent with your message and we're still looking for that break through and I hope that your words do come true.. so close! let's see what happens.
---