sherrytaylor
Expert In Religion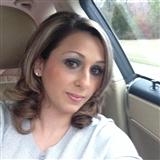 ---
$10.00/minute
$5.00/minute
3 Free Minutes + 50% Off Rest Of First Session With sherrytaylor
Limited Time & New Clients Only! (Limited To $50)
About Me
are you feeling troubled , confused and have questions with no answers ? are are you feeling like you are at crossroads in life and not sure where to turn ? then look no further . so stop wondering why when the truth is right here in one session I can guide you to the right path I can help in matters of life such as love , marriage ,career ,health and happiness . don't go through life on the wrong path . call today for a better tomorrow !

Education
i am a experienced psychic of 17 and license
Qualifications
i am a experienced psychic of 17 licensed . I have helped many people on the right path . honest fast and accurate whit timeframes ! no sugar coating ! I will give you the answers , direction and understanding you need .
Latest 25 Of 552 Reviews
---
Anonymous
January 9, 2021
Sherry , you are more than a 5 star rating . You are fast , amazingly accurate , sympathetic and always go the extra mile for all your clients . You hit the nail time after time without fail and have an insight into POI with incredible clarity . The amount of reviews does not reflect on how amazing you are . Please keep leaving reviews for this amazing lady , it means a lot on this site but to us your clients you are way more than any review . Much love to you and thank you for being you . Many blessings here as always .
---
User March1868
December 14, 2020
not sure her perditions are true she been telling me for over a year now that I would be back with ex has not happened will updated if and when I see her perditions come through...
---
User CLS318
December 9, 2020
I have read with Sherry so many times during the past year. She stands firm on her perditions and I have read all her reviews about how accurate she is.. She has been right on stuff with me in the past, I am just hoping her perditions come true with my life
---
Anonymous
November 18, 2020
Sherry, Thank you! From the bottom of my heart. Much love and light! ???
---
Anonymous
October 13, 2020
I was one of those people who used to call several different psychics, sometimes even on the same day! Then I found sherrytaylor in 2015, as I was in desperate need of TRUTH, guidance, answers and help. From that day on, Sherry is the ONLY 1 I need and call. I found the BEST and I'm forever grateful to have found this woman who is touched with a gift from above. She has seen and predicted so many things that have happened in my life in the past 5 years. I wish I could talk to her every single day. That would be a true blessing to me. If you are looking for the truth and want the best that there is, then Sherrytaylor is the one to call! Amen.
---
Anonymous
October 2, 2020
This is my second time talking to Sherry and I got say she is really nice to talk too. She didn't want to give me false hope on my POI. She told me straight how it is and had really helped me to stay on the right path. Thank you so much Sherry and god bless.
---
Anonymous
October 2, 2020
Sherry,your patience and resolve to help get me through this is 2nd to none . You are super fast with ONLY DOB, you don't waste time and always go the extra mile . Reviews here show how amazing this lady is and I hope that more people leave reviews .
---
Anonymous
September 21, 2020
This was the first time I spoke to Sherry. She was so easy to talk to. She made me feel so much better about a love situation. I feel so calm after talking to her. I was really upset but she gave me good advice. I can tell she is talented because she knew details about my situation. Thank you Sherry!
---
Anonymous
September 21, 2020
This is the second time I have spoken to Sherry on the phone. She was so kind and easy to talk to. I can tell she knew details about my life. Her voice is calming and she is a very kind person who really wants to help people I can tell. Thank you Sherry. You gave me confidence I needed.
---
Anonymous
September 21, 2020
Sherry!! I can't say thank you enough, with the little information I gave you were so accurate!! I will keep you posted and updates about your predictions and if they come to pass, which after reading your reviews, I'm very positive they will!! Look forward to speaking with you again soon, thanks for the positive clarity!,
---
Anonymous
September 18, 2020
There is just something about when I get a reading/update from Sherry I feel completely calm, peaceful and I believe everything she tells me. She still is holding on to her prediction and so am I. Will soon see.
---
Anonymous
September 18, 2020
OUTSTANDING - Connects instantly with only DOB , super fast typer , doesn't waste your money and freakishly accurate . Sherry, you have stood by your predications when I have fought you every step of the way , you have the patience of a saint when it comes to dealing with hugely emotional situations and you do it with unconditional love and support . I wish that every person who has a reading with you would show their support and get on here and leave reviews . If you are reading this and a first time client with Sherry please do not take the amount of reviews as an indication of amazing talent as the numbers are not relevant instead I think most of us get off a call and are still stunned with the clarity she gives and forget to rate . This is not a reflection on this Beautiful Lady . Sherry words are forgotten but how you make some one feel will never be . Thank you for standing by me through this hugely emotional time , you have been my rock for many years now and you never cease to fail me .
---
Justine
September 8, 2020
Had my first reading with Sherrytaylor and she was spot on with my POI. I couldn't have been more pleased with my reading. I would definitely read with her again??
---
Anonymous
September 5, 2020
Sherry is amazing! She is quick to connect and honest. So glad to have spoken to her!
---
Anonymous
September 1, 2020
You only need to look at the incredible lengthy reviews below to know that those whom she touches will take the time to leave such glowing reviews . That's because this incredible lady is simply a blessing in so many ways . Sherry , you have stuck by me and your predictions through some exceptional traumatic times and I can not begin to find the words that convey how grateful I am for your insight , empathy and compassion . I hope things start to improve because its way over due . If you are reading this review please do not hesitate to contact Sherry , you will be enlightened and supported on your journey . Sherry , thank you and much love to you .
---
Anonymous
August 31, 2020
Such a sweetheart and picked up on the negative energies surrounding me. She offered to help relieve me of those negative energies so I can live a more positive life. Thank you
---
I love how Sherry picks up energy so fast, and go to the point on what she sees. She never asks you extra amount of question/information. She is honest, direct, patient, compassionate, but no sugarcoating. Give her a call you will know how she is different from other advisors.
---
---
Anonymous
August 25, 2020
Sherry is nothing short of amazing. She is so quick to connect, warm and very patient. I was on the brink of giving up on my poi and this site after month after month of false hopes ... It was such a blessing finding Sherry. I trust what she sees and says. I will hold on a bit longer, as much as it hurts. Looking forward to the predictions coming true.
---
Anonymous
August 17, 2020
5 Stars and beyond. Epiphany! Sherry is the lighthouse when you are going through the storm. She will guide you and show you the way and give you confidence in your direction. She has been the most amazing psychic, healer and wise friend through a very tough journey that I am praying is resolving soon. I don't know what I would do without Sherry. She always listens to all my concerns and answers all my questions. Everything is unfolding as she said it would. And she is ALWAYS accurate! Sherry is the best -handsdown- as a person and a psychic. I have grown to trust and love her like the sister I had always wanted.
---
U_2227726
August 10, 2020
Sherrytaylor is nothing short of miraculous!! She is definitely blessed with a gift from God. She knew things about my past that were scary & embarrassingly accurate. But she did not judge me or make me feel bad. She has predicted numerous things that HAVE happened! I believe EVERYTHING she sees and tells me. I will not question her ever again. I have in the past and I was wrong. She was right. She has helped me so much. It was an answered prayer and blessing when I found her. I am excited about my future! Thank you God for the gift you blessed Sherrytaylor with.
---
Thank you for the update! And for helping me get into a better mindset!
---
Thank you miss Sherry for updating me on the extras you've been doing in my and his life! Thank you for being such a caring and kind soul!
---
This is my third time speaking to Sherry, and I'm so happy I found her! She connects extremely fast and sticks to her predictions. There's no way she can remember exact details from previous readings, and yet the timeframes and the outcome of the situation don't change which is a great sign of a genuinely gifted psychic. I trust her completely!
---
She was definitely reassuring and spot on. I already added her to my favorite list.
---