sherrytaylor
Expert In Religion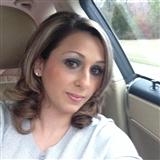 ---
3 Free Minutes + 50% Off Rest Of First Session With sherrytaylor
Limited Time & New Clients Only! (Limited To $50)
About Me
are you feeling troubled , confused and have questions with no answers ? are are you feeling like you are at crossroads in life and not sure where to turn ? then look no further . so stop wondering why when the truth is right here in one session I can guide you to the right path I can help in matters of life such as love , marriage ,career ,health and happiness . don't go through life on the wrong path . call today for a better tomorrow !

Education
i am a experienced psychic of 17 and license
Qualifications
i am a experienced psychic of 17 licensed . I have helped many people on the right path . honest fast and accurate whit timeframes ! no sugar coating ! I will give you the answers , direction and understanding you need .
Latest 25 Of 429 Reviews
---
Sherry is the very best on situation accuracy. She was able to very very quickly hit the nail on the head. Thank you so much, Sherry. You are a blessing.
---
Sherry is absolutely wonderful. Very insightful, predictions have come true. Very caring and trustworthy. Thank you!
---
Anonymous
September 25, 2019
Sherry is quick and accurate. One of my favorites!
---
Anonymous
September 17, 2019
Sherry is amazing and very honest.
---
Lynette
September 12, 2019
Sherry is AMAZING! She connects so fast every single time. When she says she is connected to someone strongly, be ready to be blown away. She is honest with what she sees every time. All of her predictions happened over the last several years. She also carries so much light, love, positive energy and clarity. She is a gift from God. She told me things that I did not believe could possibly be true and ALL of them ended up being true. I don't know how she does it but she's the most gifted person I've met. Calling her is the best decision you can make when you're in need of guidance and answers in your life. She is a great investment!
---
Managal
September 12, 2019
Sherry has been helping me with a problem that has been going on a long time. She continues to help. She is awesome.
---
jackie
September 10, 2019
Sherry is a very good listener. I feel that she truly cares about her clients. Sherry saw some positive changes showing up in my life in the future, which helped strengthen my hope and helped me be more optimistic about my future. She also saw that some of my chakras needed more healing which I will be spending more time healing my chakras. Sometimes in life you just need someone to be there and hold the space for you, which Sherry was that person for me today. Thank you, Sherry.
---
Anonymous
September 1, 2019
Although I have received a lot of great insight from a lot of great psychics on this site. I must say that Sherry Taylor is exceedingly exceptional she was able to connect with me immediately and provide me with not only precise insight into my relationship issue but provide it with such clarity and details. She also tapped into other issues that was going on with me. She is now my favorite advisor!!! If your are looking for lucid, clear insight on any issues you face you need to look no further she is the right one!!!!!
---
Sherry's readings are beautiful. She's incredibly intuitive and accurate. She's amazing at picking up other's energy. The quality of Sherry's readings are spot on. She's honest, clear, direct, caring and compassionate. Sherry's gift of guidance and the authenticity of her caring for whom she reads shows the remarkable beauty of her soul. Thank you!
---
She was fast to connect. She was amazingly accurate, kind and patient. I'm happy that she explained that she would tell me the truth good or bad. She is the real deal and what she said was things I knew and felt. Thank you so much.
---
Sherry is absolutely in tune with her guides. She was prompt in the messages she relayed; and was exact on reading my energy and thoughts/feelings and that of whom I asked about. She does not judge and is able to explain what she reads in plain words; no fluff or glamour in her speech..just pure honesty. I felt calm talking to her as she has a very soothing energy. Please, trust Sherry with your concerns and questions. She uses her gifts appropriately and is not here to lead you into multiple visits. Thank you, Sherry. I know you have and will continue to receive blessings in return. Your honesty meant everything to me.
---
thank you for your insight into my situation. She made me feel better.
---
Sherry is 24k gold. She was immediate and gave 100% accurate descriptions of the 3 men I asked about with great specificity. She was incredibly accurate about the man I'd been involved with and the extreme distance between us. There is no doubt she is an incredibly powerful psychic. Will reach out to her again*****
---
Sherry is very gifted and speaks clear and concise when relaying the messages she receives in a reading. She does not embellish messages and will give you exactly what you need to hear, good or bad. Thank you, for using your gifts to help others.
---
I'm always nervous to do over the phone sessions especially cause I was sensitive about this situation but what she told me was really in line with the situation. Definitely didn't sugar coat but it was ok cause I kinda already knew/ figured the things that weren't sugarcoated, and I appreciate that! I don't want to hear "everything is great" when its not, because I know its not. Gave me some advice too for the time being. thanks a bunch definitley taking your advice
---
She was so wonderful and accurate and just picked up on things without me mentioning them at all!! I hope these predictions pan out as she says!
---
Lovely and honest person. Very quick to connect and very gifted. I truly recommend speaking to Sherry.
---
She is incredible! Does not sugarcoat and is always honest on what she sees. Thank you so much!!!
---
She very in tune with my situation!!! She very good.
---
---
Sherry is the most patient, dedicated, kind, insightful, honest and caring person I've ever came across in my life. I believe God sent her to help me during these tough times. Sherry is special. She's predicted things that actually happened. Sherry is a giver, she's my spiritual guide and she is a true friend to me. She's been helping me over 3 years. I hope you'll love her as much as I do. K ((HUGS))
---
Wow! She is amazing!! Upfront and Honest and no sugarcoating! Absolutely the best here! She is genuine and gifted and worth every penny! Save your money, Believe me I've contacted so very many and spent so much money, contact her as she is the one if not the very best of all! Love love love!! Thank you with all my heart!
---
Very thorough and considerate. She was honest and sincere and I Appreciated my reading with Sherry. She was straightfoward and told me the truth; not just telling Me words I wanted to hear. And I highly recommend You try a reading with Sherry and hopefully You will have the same outstanding experience as I did.
---
She was completely right about all parties in question including myself. Her predictions are in line with my own time limit I set so I believe them. What she mentioned about another party in a previous reading I didn't believe until I received a phone call from a friend that confirmed exactly what she told me. If this other prediction she has been saying comes to pass this year I will be back for another reading and review. Thanks Sherry!
---
Outstanding as usual. Very clear, quick and helpful. Love her!
---