Noon Love Expert
Expert In Numerology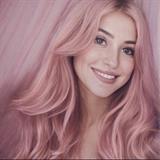 ---
$40.00/minute
$20.00/minute
3 Free Minutes + 50% Off Rest Of First Session With Noon Love Expert
Limited Time & New Clients Only! (Limited To $50)
About Me
I provide accurate readings on where your life is heading to, what decisions/choices you can make for a positive outcome. Also, the Cards helps me to read your poi's thoughts, true feelings and intentions accurately.
I am very clear in my readings and I make sure to answer all the questions my clients ask truthfully so that they can make the right choices for themselves and I am always focused on accurate time-frames so you are not left with false hopes, or waiting for something to happen. My readings are straight-forward, clear and compassionate.
My ability to read energies and connect with spirit guides is something that also helps me to find your future love partner / soulmate.
Your concerns are taken with highest priorities no matter what it deals with and I connect to my clients on a more deeper emotional level and provide them readings like none other!

Education
Human Geneticist, Natural-Born Psychic Reader, Certified Tarot Card Reader and Spiritual Counsellor.
Qualifications
Having an experience in providing Numerology, I know how things are meant to be handled and what yields in best results.
My gifts and abilities in helping and Reuniting my clients with their Lovers is something that I have dedicated a part of my life to. I am empathetic and I wish to extend a helping hand to anyone who's in need of proper guidance, light and assurance in their life through my skills and readings.

After each session, I make sure that my client leaves with clear answers, peace of mind and utmost satisfaction!

I can provide you an astounding Numerology Reading like none other. I invest significant amount of time in helping and healing my clients as well as solving their personal life issues while making sure to keep in touch with them with new updates or any changes that I see.

I let them know whatever I am able to see with honesty so that they can make the best decisions for themselves while also trying the best from my end to help them as much as I possibly can.
Latest 25 Of 211 Reviews
---
Anonymous
January 13, 2023
Good connection .Rapid response .Felt she grasped issue very rapidly and her advice was sensible and kind Thankyou !
---
Quick connection & honest readings.
---
Anonymous
January 12, 2023
Helpful
---
Anonymous
January 11, 2023
It was great fast and accurate!
---
Anonymous
January 10, 2023
A treasure and a gem! Noon's insights have offered me immense reassurance in a state of doubt and insecurity. She not only responds quickly and thoughtfully, even to questions that err on obsession (or repetition), but she treats her clients openly and compassionately. She explains things to me so clearly and patiently, never once betraying any judgment, while also always offering actionable advice. There's no doubt in my mind I have once been misguided. More, she grasps and articulates what you may know on a subconscious level about yourself or about a specific situation and brings that awareness and wisdom into your conscious being Better than a therapist, I insist; I cannot recommend her enough!
---
Anonymous
January 5, 2023
She always is in tune with what's happening and provides accurate assessments. Also caring personality.
---
Anonymous
January 2, 2023
excellent , quick
---
Anonymous
January 2, 2023
Absolutely incredible, very direct and compassionate. Doesn't over type or drag the season on. Absolutely perfect and I will be back to her again
---
Anonymous
December 27, 2022
Very detailed and very insightful. Will be honest and not paint things rose colored. But is kind.
---
Anonymous
December 25, 2022
Thank you very much
---
I'm blown away of her accurancy!!
---
Anonymous
December 23, 2022
Great first reading. Will come back for me insight.thank you!
---
Anonymous
December 23, 2022
Incredible. I'm blown away by the detail she gives. I look forward to seeing everything unfold. Ty
---
Anonymous
December 22, 2022
Super sweet and surprisingly accurate without any information given. Hope her predictions come true. Thanks again. :)
---
---
Anonymous
December 21, 2022
I love her !!
---
Anonymous
December 15, 2022
Thanks. Lots of details
---
Anonymous
December 12, 2022
Thanks so much!
---
Anonymous
December 11, 2022
Very detailed, incredibly compassionate and very honest. Will not sugar coat or tell you something just to tell u. I have had several readings with Noon and she has been very good at understand my conflict and confusion all on her own and shedding light on it.
---
Anonymous
December 11, 2022
Very insightful
---
Anonymous
December 11, 2022
Always thorough and on target. Well worth your time.
---
Anonymous
December 9, 2022
Thank you so much!!!
---
Anonymous
December 8, 2022
sorry thanks so much it seems so accurate
---
Anonymous
December 6, 2022
Very nice person
---
Anonymous
December 4, 2022
Ty so much
---