Joelle
Expert In Tarot Reading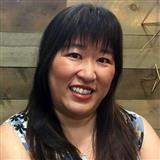 ---
$17.99/minute
$9.00/minute
3 Free Minutes + 50% Off Rest Of First Session With Joelle
Limited Time & New Clients Only! (Limited To $50)
About Me

https://www.kasamba.com/lp/psychic-spotlight/joelle/
Are you feeling lost or confused? Do you wish to seek truth and clarity about your situation? Discover the answers you need to help guide you on the right path! With my knowledge of clairaudience, clairvoyance, clairsentient, claircognize, and automatic writing we can find the answers together to help you restore peace and balance into your life!
I deliver my readings in a straight forward and compassionate manner. Rest assured, I will be honest with what I see for you. Tested and approved for my work, I have earned all my certifications as Psychic Medium in San Diego.
It is in the best interest of each client I come across to be honest with the reading I provide. I give the good and bad ( be prepared) because life itself is a challenge and I am here to offer you every angle I can from a different perspective. If you are not ready for honesty, it will be a challenge to have a session with me.
I specialize in love and relationships (speciality), career/business, and money/finances. I DO NOT read on Health(including Pregnancies) or Legal issues as that is not my expertise.
I WILL NOT do precise timing so if you are looking for timing of any sort, then another expert might be more suitable for you. My belief is in Divine Timing where the Universe will decide when it is the right time for things to happen.
Phone Readings are available. Please be aware phone sessions are very unique. I will be providing you a direct connection of letting my spirit guides (Chris, Sarah and John) answer all your questions. At the time of the reading, my voice will immediately change in octaves depending who is willing to speak to you during your session. Please do not be alarmed, it is a great experience to get direct answers this way... they are friendly, kind and compassionate and will do the best to guide you. I am considered a full trance physical medium and I do this ability very naturally. I am also certified to do this type of work as well. If you are uncomfortable with this process please let me know and I can shift to me giving you the messages instead of them talking.
Learn to empower yourself and find that inner peace that is within you. I will help set you on the right path and encourage you to see positive in your life!
Many Blessings!!! Thank you so much for giving me the opportunity to read for you!!!
*** God is the only person that can make promises. We all know that there is free will and your prediction is a guide line of what is to come as long as you're doing what is needed. Things can change based on the choices that you or others make and I leave room for that in my readings. I also am not a substitute for any legal or medical matters. Predictions are not guarantees or promises. By getting a reading on Liveperson, you understand that this is for entertainment purposes only.

Education
B.A in Liberal Studies at California State University of Fullerton (2004) Multiple Subject Credential ( Fullerton, 2005) Certified Professional Psychic at: Crystal Ball Forum (AOL,1996) New Age Forum ( AOL,1998), PSI (MSN, 2002) Certified Tarot Teacher at ( Crystal Ball, 1996). I have taught All 3 levels of Tarot ( Beginner, Intermeditate & Advanced) classes through online forums.

Qualifications
In the event if I am not available, you are always welcome to make an appointment with me for future readings. Just click on send request and I get back to you as soon as I can!


***Before you rate me PLEASE pay attention to this message. If I have given you advice or told you something about FUTURE events, please do not leave a low rating because you claim it is not true. You pay me to be honest and fair with my readings, so please be fair with your ratings when rating me. How can you claim it is false when it has not even happened yet? Especially events that are 3-4 months from now. Thank you for taking the time to take this in consideration. -Joelle

Copyright
Latest 25 Of 7,203 Reviews
---
njsalsera7
October 10, 2021
Thank you Joelle!
---
njsalsera7
October 10, 2021
Thank you Joelle!
---
njsalsera7
October 10, 2021
Thank you again! Everything was so on point and it re-confirmed things for me. Thank you!
---
Lili_1111
October 6, 2021
She says it as it is. Kind and honest. Looking forward to speaking again!!
---
Anonymous
October 1, 2021
it was a good advise..
---
Anonymous
September 30, 2021
Honest
---
Anonymous
September 25, 2021
Thank you
---
Anonymous
September 24, 2021
Very detailed Thank you
---
Anonymous
September 20, 2021
Thanks!
---
njsalsera7
September 14, 2021
Wow, wow, wow! A lot of what she read was on point! The information was what I picked up on concerning the situation I asked about. Amazing! Thank you so much!
---
Anonymous
September 11, 2021
Thank you
---
Anonymous
September 10, 2021
Thanks
---
Wonderful reading with Joelle even though its been atleast close to 3yrs since we last spoke she still remembers the advice she gave me 5-6yrs ago and reminded me again that i need to do it—connection was spot on!
---
Anonymous
August 16, 2021
Very kind and understanding. Had a good reading wit her.
---
Great! Thank you for the very helpful guidance!
---
---
PhilippaBee
August 4, 2021
thank you
---
---
---
---
Thank you will definitely come back again
---
IncarnatedSoul
July 24, 2021
Outstanding
---
IncarnatedSoul
July 23, 2021
Over 10 years and still the best readings ever!
---
---
---