Auromai
Expert In Tarot Reading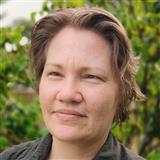 ---
3 Free Minutes + 50% Off Rest Of First Session With Auromai
Limited Time & New Clients Only! (Limited To $50)
About Me
I am an Intuitive empathic Psychic Tarot Reader, I use my Psychic Intuitive skills to tap into your soul and spirit energy.
The key to a good reading is always the way you ask the question. In this way, you are able to get more out of the reading.
All questions are the inversions of the deeper answers that you seek.
I use the art of Tarot and various others tools to assists me to see what is hidden, knowing these answers will give you the direction you seek to build your life the way you would like to achieve it to be.
The heart is the middle path between the heavens and the earth, this is your compass and i can help you to find that.
I show you your internal Truth that is ultimately what will free you to find your higher purpose.
Your Free will is to live in your full spectrum infinite Conscious being.
You are able to connect to your heart and experience an optimized life free from interference and control, in life, love and prosperity.
Sacred knowledge is sacred because it is organic and comes from within the nature of you.
Knowledge from the nature of your soul removes fears of the unknown, self-doubt and all manner of emotional discordance from our existence.
You are a cosmic reflection of the Source; connect with your true potential and experience life in true self-empowerment!


Education
Tarot reading,certification in emotional frequency-technique,Metaphysics,B.Msc,
Certified in Shamanism,NLP Practitioner
Qualifications
I have been a Natural, Intuitive Empathic Psychic healer and guide for almost my entire life.
I have actively been working more deeply on the spiritual and emotional healing for people for over 20 years.
I help people from all walks of life in all kinds of emotional and psychic life situations.
Psychic Intuition in Tarot Reading:
I use Psychic intuition when i read your energy and tools such as Tarot comes naturally.
Each reading is unique to you, each card speaks clearly to reflect the answer you are seeking to explore.
Each card is like snapshot of your life at this moment.
Through this revelation you are given potential pathways to explore on your life path.
Shamanism
Guidance to find the love you are looking for
Overcome insecurities, fear and self-doubt
Make important life and career choices
Pet death and closure, animal symbology.
Dream Interpretation and shamanism go hand in hand for me,
I interpret your dreams for you to nudge you to clear and release old emotional blocks and progress forward through self reflection and self awareness.
Emotional Freedom Technique EFT
I help you to clear Post Emotional and Ritual abuse release and clearing of trauma and internal worries.
Resolve issues with your ancestors and past life clearing, karmic release of contracts from timelines, past and present.
In Gratitude always


Latest 25 Of 1,990 Reviews
---
Anonymous
September 21, 2021
Great
---
---
Anonymous
September 21, 2021
thanks ????
---
---
Anonymous
September 20, 2021
Great
---
Anonymous
September 20, 2021
Auromai is always very truthful and direct in her readings. She picks up on emotions in situations immediately.
---
jimmyh20
September 20, 2021
great
---
sonali.aol
September 17, 2021
Wonderful! The only word
---
Anonymous
September 17, 2021
Love chatting with her and spirits
---
Anonymous
September 17, 2021
WONDERFUL !
---
thank you so much as always amazing
---
Anonymous
September 14, 2021
Fantastic to be able to hear what my mom said
---
jimmyh20
September 14, 2021
great
---
Anonymous
September 14, 2021
Thanks for your insights!
---
---
Anonymous
September 13, 2021
Amazing reading, she could see through everything me and my family were going through and I felt so encouraged and relieved...! Will definitely connect with her again and highly recommend her. :)
---
Anonymous
September 13, 2021
Spot on with the reading. Auromai picked up on the situation accurately without saying and has given great insight.
---
---
---
Anonymous
September 9, 2021
What a nice person! Thank you so much!
---
Anonymous
September 9, 2021
Great
---
jimmyh20
September 9, 2021
great
---
Anonymous
September 9, 2021
Wonderful ! so wise
---
Anonymous
September 9, 2021
Wonderful
---
---