Totem Aion
Expert In Tarot Reading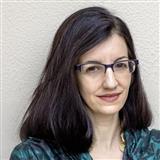 ---
3 Free Minutes + 50% Off Rest Of First Session With Totem Aion
Limited Time & New Clients Only! (Limited To $50)
About Me

Tarot is a form of divination developed during the time of Renaissance (15th century) in Italy with influences from the chinese I-Ching, the Kabbala, the Guan Yin and other occult methods of reading the future. Tarot allows us to peer into events and energies, like a mirror that reflects past and future as it appears to be at the time of the reading.
As I shuffle the deck, the cards are getting charged by your energy, even if you are not physically present. The spread I cast will show us how future events will play out and will give insight on how to change situations that are not working for you.
Although some events cannot be avoided, as they are predetermined by Forces we cannot control, in many cases we do have the power to make changes - even if it is only to a certain extent- as the future appears to be fluid.
Divination can serve as a roadmap of karmic possibilities, but you can always intervene in the unfoldment of your fate.
What to expect from a reading with me:
*Fast Typist
* Intentions, feelings, expectations of the person you're interested in
*Intuitive advice on the best course of action so that you bring about the desired outcome.
*The most likely outcome, depending on what holds the greatest energy at the time of the reading.
*Tarot can show the potential of a situation, so that you make wiser choices in order to get the results that you want or to avoid unwanted situations.
* Truth - before calling, please be sure you're ready to hear it.
Tarot is a tool for guidance and inner reflection. Apart from their powerful predictive ability, the cards will also show you what is blocking you and what needs to be changed, before you can move forward, towards a better or different future. My main concern is to give you clarity and leave you empowered after a reading, whatever the cards may reveal.
My readings are honest and straightforward. I do not beat around the bush and I will not waste your precious time and money with unnecessary information.
All readings are confidential and I respect the privacy of my clients.
I do not address medical, financial and legal issues.
I do not cast spells.
Timing is always an estimate, exact dates, months or years cannot be given. There's nothing empowering in putting yourself in a virtual waiting room.
Tarot can be channeled to give valuable advice, but it cannot make things happen for you. You are the Master of your reality.
The more clearly formulated your questions are, the more accurate answers you will get.
Disclaimer: Any advice or message that you receive is not a substitute for professional advice or any other professional treatment that you would normally receive from a licensed professional such as a lawyer, doctor, psychiatrist, accountant or financial adviser. By contacting me, no guarantees, implied warranties, or assurances of any kind are given, and as such, will NOT be responsible for any interpretation made or used by the recipient of the information and/or advice discussed. Please note that you must be 18 years or older to call me.


Education
Intuitive Psychic Consultant and Tarot Reader
Qualifications
I am an international, intuitive Tarot reader and psychic consultant. I give spiritual guidance, honest insights and detailed readings.
Third generation psychic, I have worked online and offline as a Tarot reader and psychic consultant for many years. I enjoy writing articles about the cards and I love studying the physical and metaphysical realm. Cartomancy, Witchcraft, Magic, Dream Interpretation, Physics, Astronomy, Earth Magic, Occult, Eastern and Western Philosophies. I have deep knowledge of symbolism.
Latest 25 Of 4,692 Reviews
---
---
Always a good person to chat with
---
Always a pleasure to talk to you!
---
First rate reader!!!! Sooo fast????????????
---
---
---
snooker ace
June 18, 2021
Great :)
---
---
---
Great person could easily teach people to be their personal best
---
---
---
---
Very prompt, would definitely recommend!!!!
---
Thank you so much, always there and very much appreciated.
---
---
The one I always turn to when things dont seem to make sense in life. So helpful.
---
---
This woman is indeed amazing! I trust her and her cards soooo much, and they have never failed me! She was right so many times before with predictions which happens!
---
---
---
---
beautifulbeginnings
June 11, 2021
thank you for the clarity
---
---
---