Rekindle HopesHearts Amena
Expert In Occult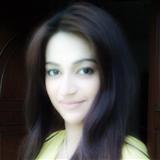 ---
$19.99/minute
$10.00/minute
3 Free Minutes + 50% Off Rest Of First Session With Rekindle HopesHearts Amena
Limited Time & New Clients Only! (Limited To $50)
About Me
Allow me to help you with your Current situation with your troubling questions and give you the answer's that will put your heart and soul at Peace and comfort, And, remember the Laws of Attraction. We are what we think and will receive what we think about so dream and think yourself to all your desires. Your thoughts are energy. Make sure you send out positive energy because that is the only kind of energy you want to receive back. If you believe in your dreams and think positive then it will manifest for you. God will bless your life with only goodness!

Education
Natural Born psychic, Higher Social Studies, learnt spirituality for years, Fortune Teller
Qualifications
I have done all relationships reading and psychic readings professionally. I have experience doing readings and consultations in person from last 15years . I've helped people get clarity in all love and Relationship situations Martial life Career Finances Business Health Soulmate connections. Experienced in Psychic Reading,Tarot, Clairvoyance, Clairaudience, Clairsentience, Claircognizance,Reunite Lovers, Spiritual Meditation, Spiritual deliverance, Meditation therapy,astrology, Spell Casting.Occult worker.
Latest 25 Of 8,539 Reviews
---
When Amena says she has an update, she never disappoints. She was correct about everything (like she's always is). Her certainty and insight into my person always wows me. She is on point… always!! Do not hesitate to talk with her.
---
---
---
Ameena is such an amazing
---
---
Thanks so much. You have been such a great support!
---
---
She's like a breath of fresh air. She points me to the right direction when ever I need to talk.
---
---
20 months of no results still heart broken
---
Everything Amena said is absolutely on point! She waste no time and gives details that reaffirm I am on the right path. (She prays for me and my person too. No other advisor does that.) She's the best!
---
---
BellaItalia
June 15, 2022
Fabulous !
---
lovely and helpful can't wait to see results after this
---
Excellent reading and guidance
---
Tony Napoletano
June 13, 2022
Amena is the best their is
---
Tony Napoletano
June 13, 2022
Amena is an accurate psychic whose readings come true. I have been with her for years for a reason. Love this woman. She knows my difficult poi like it was her sister.
---
Honest, Direct - tells it like it is
---
---
Disingenuous. Reviews seem to be fake. There was nothing psychic about this "reading". I did not learn anything that my birth chart, horoscope and tarot cards had not already revealed. Our chat lasted 13 minutes. In that time, I learned I was on the right path and everything looked good. Fascinating. Statements were as vague as could be. She also said that things would stabilize for me in late September—just before America's economic crash?? Horoscope says something similar, but we'll see if that happens in all the areas she mentioned. That was the only possible contribution, though not at all the one I asked for or felt I needed. People need real guidance right now as the world moves into a major upheaval and transition. They don't need to be prayed upon and tricked. Shame be to all those who operate in this way at such a vulnerable time. Be the light or be consumed by the darkness. The choices are yours. Know that they culminate.
---
---
Amena has been 100% accurate in her predictions and understanding the energies at play
---
---
---
Amena contacted me a very nice update. Very gentle and professional. Thank you! Will wait and see!
---