Donovan
Expert In Psychic Reading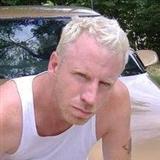 ---
3 Free Minutes + 50% Off Rest Of First Session With Donovan
Limited Time & New Clients Only! (Limited To $50)
About Me
I have an extensive background in dealing with crisis situations and working with individuals going through extreme emotional turmoil. I am caring, compassionate, nonjudgmental and most of all able to give you clarity on your future.
I am a great listener and will allow you the time you need to express your feelings about your circumstances. Sometimes we really need to get it all out before we are ready to sit back, take a deep breath, and let someone guide us in a new direction or help us mend the path we are on.
I believe we can change anything, and that there are no mistakes, and we should have no regrets. Regret stems from situations we have not yet learned from. In order to make change we need to look at ourselves as well as those around us.
I am also a realist. If you are in a path that is simply not going to work out for you I won't spin you a fairy tale. You need to know what your real options are so you can make clear choices, positive decisions, and get on a path that is going to bring you true happiness.
I speak clearly and directly. I don't sit here spewing light and love. Although I look at things in the positive I understand some situations are causing you to feel nothing but negative. I am sympathetic to these situations. I can empathize with you and feel your pain with you and help you ease that by providing impacting solutions.
I take an empathic and sensible approach. I do not read tarot or read palms. I don't even characterize people by dates of birth. I tap directly into the thoughts, feelings, and emotions of those I read for and give you detailed descriptions of what drives and motivates them.
How I conduct a session:
When I read for you I will ask you a brief background on what is going on that has brought you to me today. I will ask for first names. I will ask you to state your questions and we will begin.
I hope you will allow me to work with you on finding the reasons behind things that have happened, work toward mending the damage done, and looking forward to an empowered future!

Education
Licensed Mental Health Technician, Psychiatric Aide, 2 Year AA in Mental Health, BA in Mental Health, MANDIT Training, Various Spiritual Outreach Seminars, Worked at World Reknowned Menninger Foundation
Qualifications
Natural Born Empath: I can feel what you feel and tap into your emotions and the emotions of others giving clarity as to what motives the people in your life to act in the way that they do.

Psychic Guidance: I can look at your options, choices you may make, and tell you what outcome you can expect.

Family Tradition: I am one of three spiritual experts in my family. We have a heritage of psychic gifts and have all been mentored by our grandmother who taught us all how to tap into our gifts and use them in helping others. My grandmother not only taught me how to use my gifts but how to ease the burden of others with them.

Spiritual Guide: I have over 34 years experience in my home state helping people with my gifts and now I am extending my services nation wide.
Latest 25 Of 4,266 Reviews
---
Thank you for the clarity and I really appreciate you <3
---
The real deal. No sugar coating just honest and loving.....
---
Thanks talk again sometime !!
---
---
This man is the real deal.....so much love
---
Always on the point and he's very empathetic. Thank you Donovan!
---
Ran out of funds. I'll be back soon. I feel a little better. Thanks for your help!
---
---
---
Thank you for listening to me ??
---
Thank you for such an amazing reading. I did several and all said roughly the same things. I cant thank him enough for clarifying once again the things I needed to know.
---
Donovan is amazing. Doesn't mince his words. Gets to the point. Listen to this man. It's uncanny how he picks up on things.
---
Donovan is great- truthful and kind
---
Thanks so much for being honest :)
---
---
---
That was really good! Very honest psychic! Surprising reading and helpful
---
Always straight and to the point. Very very hopeful.
---
---
Doesn't beat around the bush. Easy to talk to and picks up immediately
---
---
---
Very quick and to the point with the reading, doesn't waste your time or drag the reading out!
---
I think this guy is one of the best......he will not waste your time xx
---
Always gives genuine and good advise
---