SuNNNNi
Expert In Psychic Reading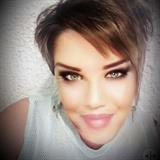 ---
3 Free Minutes + 50% Off Rest Of First Session With SuNNNNi
Limited Time & New Clients Only! (Limited To $50)
About Me

Master Psychic & Spirit Guided Empath
CONTACT ME TO BEGIN YOUR PATH OF ILLUMINATION AND ENLIGHTENMENT
Do you have questions and need answers? Is life getting challenging, and you aren't sure which way to turn? If you want to know "What's next" or simply want to talk about changing an outcome-- I am here for you!
By linking into your energies I can feel what you are feeling, guiding you away from emotional turmoil, turning it into hope and empowerment. I will inspire you with confidence and guide you to live the uniqueness of your being--- in truth, freedom and love.
I am NOT here to tell you what you want to hear nor am I here to judge you -- I am here to help. I am compassionate but I tell the truth as I see it. No Sugar-coating!!


Specializing In:
Precognition is the ability to see the future. It is usually experienced in a variety of ways among the most common are through feelings, brief inner glimpses, dreams and the third eye (the minds eye).
Telepathy is the ability to read or pick up on the thoughts of another person.
Empathy is the ability to pick up on the feelings of others rather than their thoughts.
Clairvoyant is the power to see objects or events that cannot be perceived by the senses. Acute intuitive insight or perceptiveness.
Psychic & Medium A medium has a different focus than that of a psychic. While the psychic focuses on the events and relationships of person for which a reading is being given, the medium focuses not only on the person, but on the spirit energies surrounding that person.
I take time to tune in and connect before beginning each session. I will need your name and date of birth (month, day AND year) ***PLEASE*** have your questions prepared & ready. I must have useful insight to share with each individual client.


Education
Certified Reiki Master. Ask about my Distant Reiki Specials -- Available NOW! $45 for one 30-minute session and $85 for one 60-minute session
Qualifications
I have been reading and advising for 35+ years. I come from a large family with a variety of supernatural gifts. I am a 3rd Generation, Spirit Guided Empath, & Psychic Advisor. I am also a certified Herbalist, Meditation Specialist & Reiki Master
Latest 25 Of 7,931 Reviews
---
Very kind and compassionate !
---
reeface
September 29, 2023
Thank you for the clarity! I really appreciate it today.
---
Kimmie
September 28, 2023
Good x
---
Anonymous
September 26, 2023
SuNNNi is always very on point, kind, accurate. She is amazing!
---
Tamra1
September 23, 2023
Thanks for the chat
---
Anonymous
September 23, 2023
Honest. Accurate. Quick answers. I can tell she was being genuine and real. No judgement zone. I'll be back to update you on my baby :)
---
Always amazing! She is so insightful and helpful.
---
Emuniz
September 19, 2023
Always a pleasure speaking with her!!! She is very fast with her responses and very honest. I appreciate her guidance and advice!! Thank you again Sunni :-) xoxo
---
london
September 19, 2023
Always amazing!
---
sassy88
September 16, 2023
nothing I can say but outstanding all the time!
---
sassy88
September 16, 2023
always a pleasure getting a reading from sunnnni. she already knows what I want to know before I even say anything. love her!
---
Anonymous
September 15, 2023
Quick to connect, and honest reading
---
Kimmie
September 15, 2023
brilliant
---
Anonymous
September 15, 2023
I LOVE LOVE LOVE HER! I was feeling so lost and she was such a breath of fresh air. So honest and sweet. 10/10
---
reeface
September 7, 2023
Thank you so very much ! Much appreciated.
---
Anonymous
September 6, 2023
Oh SuNNNNi I missed out chats! Thank you for your advice
---
Ilovebeagles
September 6, 2023
great reading thank you
---
---
---
Anonymous
September 3, 2023
Once again spot on advice. Never been wrong. I always enjoy chatting with SuNNNNi and her advice has always been correct. She also is practical with the advice which is what I like
---
Anonymous
September 3, 2023
Excellent , very fast, honest and accurate
---
---
Anonymous
August 31, 2023
Amazing!
---
It's been a while but you calmed me down at an incredibly difficult period :) thank you.
---
---