Wendelin Comen
Psychologist-LPA
:: Expert In Relationship Issues
---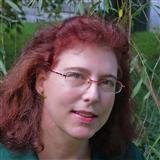 4.83 / 5
From
269 reviews
---
$2.62/minute
---
3 Free minutes + 50% Off Rest Of A Session With Wendelin Comen
Limited Time & New Clients Only! (Limited To $50)
About Me
Personal and professionally vastly experienced in relationship issues. Very good at untangling what is going on with him/her and forming specific actions or decisions so you can move forward and maximize those important intimate relations and connections.
Helpful at discovering insights about the causes or underlying psyche that maybe interfering with your happiness, successes, stress, socialization and more.
Talented with seeing the big picture, helping to see new angles or things from a different way or other's viewpoint. Also breaking down actions (and most anything actually) into smaller components, steps to give understanding or help taking easier step forward.
Helpful in enriching joy with techniques such as mindfulness, empathy, compassion, appreciation and understanding what brings pleasure, happiness and self-actualization for you.
Have helped with problems expressed as "Huge decline in sex life" and "Lack of interest from 'partner", "He/she behavior toward me/intentions/depth or sincerity of interest".
Helping with couples issues, marital separation/negotiation is also an area of expertise.
-Disclaimer: As this service is online or by phone or chat, and additionally anonymous without documentation, followup, local advocacy (if needed) and likely other constraints given the anonymous and remote nature of this venue, service is considered supportive and of educational or informational only and not therapy. It is not a substitute for therapy. It is especially not recommended for such substitute or reliance among the clinical population-eg. people with mental health diagnosis. Chat may be therapeutically supportive and make for helpful adjunct or be more appropriate when you are under care of you local professional.
My expertise does not extend to crisis counseling.
Education
MA., Ed and Graduated the advanced graduate degree program in School Psychology (Univ of MASS-Boston also LPA (Licensed Psychological Associate
Qualifications
5 yrs school psychologist (i covered ALL psych needs as the ONLY provider) Studied Zen buddhism and mindfulness 20 years. Therapist for PTSD, Anxiety, Borderline, conduct disorders in children, taught learning disabled, ESL,
Latest 15 Of 269 Reviews
---
MovingForward
November 10, 2018
Very Good!
---
shesaidtome
September 30, 2018
So wonderful, smart and thoughtful!!
---
Anonymous
September 27, 2018
Helped slightly
---
---
Challenged me to give the matter deeper thought and during the course of our talk I did. Confirmed and enhanced some additional ideas. Great job! Thank you so much.
---
---
Helped me sort through a lot of issues.
---
---
shesaidtome
April 29, 2018
Simply wonderful. Very knowledgable and helpful. Thanks!
---
MovingForward
March 13, 2018
Very helpful , helped me see some decisions I had more clearly and confirmed a lot too
---
aamina_m
February 22, 2018
Very helpful. Listens. Types fast. Has a lot of ideas to solve your issues
---
Anonymous
January 16, 2018
She's funny to talk too and nice
---
Anonymous
December 23, 2017
Very helpful
---
Douglas Foresta, LICSW
December 1, 2017
Great job!! Wendy was very helpful!!
---
---